Facts about working at Family Dollar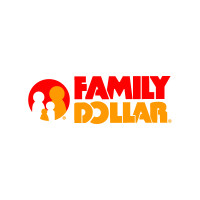 Family Dollar is a fairly large retail store in the United States, operating at more than 8,000 locations. It operates from Monday to Saturday 8:00 am – 9:00 pm and 10:00 am – 8:00 pm on Sundays. The retail store requires several jobs, from customer service representatives to store managers.
Who should apply at Family Dollar
Want to work at Family dollar? You can complete the application for family dollar here. The retail store is continuously looking for employees who excel in customer service and have skills necessary to provide customers with an exceptional shopping experience. If you've gained leadership experience in the sales industry, you should opt for a management position at Family Dollar.
Family Dollar Salaries
A customer service representative starts at the minimum wage of $9 an hour, whereas an assistant manager could be making up to $12 an hour. Store managers average $3,300 per month. The job you apply for should depend on your level of experience and qualification.
Benefits of working at Family Dollar
Medical and dental prescription plans are included in your work benefits, along with the employee assistance program. You are also eligible to apply for voluntary life insurance, whether you are full-time or part-time. The retail store promises you continuous support, 24 hours a day, via the employee assistance program.
Wellness Benefits of working at Family Dollar
Biometric screenings and general health support are part of the retail store's wellness program. This ensures a healthy lifestyle for its employees. Family Dollar, operating at over 8,000 locations, offers the same benefits at each location. Therefore, the quality of staff at each location is top-notch.
Useful tips when applying at Family Dollar
Your best bet is to apply in person, meeting the hiring manager. If you apply online, create a profile via the job portal that allows you to apply for various positions at Family Dollar. Applying in person allows the hiring manager to know your personality better and also know how confident you are.
Application Status
Several days after submitting your application, contact the hiring personnel via email to check the status of your application. You can also contact the hiring manager via phone; ask for any further steps you need to take in your application process. If you have any questions, don't hesitate to ask.
Choose your career
Family Dollar offers you 3 different careers to choose from; a store career, a distribution centre career and a store support career. You can choose your career path before starting an application online on their website. Different career paths require different skills and experience.
Look out for Interview Days
Once you have filled an application online, go to Family Dollar's website to see when you will be attending an interview. The store hosts interview days in different cities across the United States. Click the following link to check out their schedule: http://corporate.familydollar.com/pages/interview-days.aspx
Be specific when filling out your application
Whether you are applying online or in person, make sure you mention relevant skills and experience satisfy the job description and its requirements. Being specific and to the point will ensure the hiring manager knows what you are talking about, increasing your chance of getting hired.