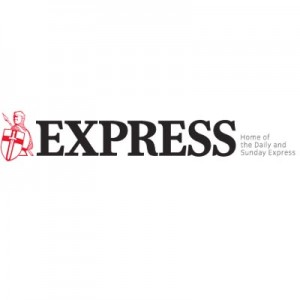 Express is one of today's strongest clothing companies catering primarily to the young and fashion-conscious global market. This American brand designs and retails everything from street to business to chic evening fashion, all up-to-the-minute in style.
It's come a long way from its inception in 2001 and its first national TV campaign in 2002. In 2008, it rode the waves of online retailing and launched www.express.com to serve the growing number of millennials who make their purchases on-the-go.
Now, 13 years in business, Express is a publicly traded company with over 650 stores in the United States. Manhattan, New York is home to its design studio but the company maintains its headquarters in Columbus, Ohio.  Fueling its drive to provide unique upscale garments are 18,000 associates selected based on work ethic, collaborative attitude and ability to think outside of the box.
It offers its full-time associates customizable health programs with flexible options for dental and medical coverages. New staff are immediately eligible to join the 401(k) program for their retirement.  Life insurance and disability benefits are also provided at no cost to the employee.
To survive the highly competitive fashion industry, the company maintains a culture of innovation through collaboration, diversity, and support.
How old do you have to be to work at Express?
The company has an exciting internship program that provides a lot of training and mentorship in addition to a competitive compensation package. You have to at least 18 years old to be a part of the team.
Express Careers
Love for the work is key in creating an exceptional customer experience for today's discerning shoppers. When scouting for talent, Express keeps an eye out for that unmistakable drive to be a part of something bigger, better, and hotter!
Store Manager: At the store level, Store Managers are brand warriors, human capital leaders, and business process experts. They handle day-to-day operations and supervise the work of as many as seven Co-Sales Managers and part-time/full-time Associates. Store Managers are expected to build talent by training, optimize team capabilities through communication and business process flow, and guarantee positive customer experience.
Co-Manager: Co-Managers assist the Store Manager in meeting the key performance goals of the outlet. They help develop human resources, improve in-store experience both through display design and customer service, and safeguard the company's bottom-line by looking into sales, storage and payments.
Merchant: Merchants, working closely with other functions like Design, Marketing, Production and Sourcing, are responsible for what is being sold under the brand. They are expected to have an eye and a passion for fashion and accurately predict upcoming trends. Merchants are also custodians of data on buying trends, customer profiles and competing retailers' assortments that make up market intelligence.
Assistant Merchant: Associate Merchants support the Merchant by doing meeting preparations, data spreadsheets, and closely coordinating with other departments, which are critical in strategically putting together the Express line. They are also in charge of executing process changes, writing orders and managing samples based on the instructions of the Merchant.
Associate Designer: Associate designers must have three to five years of experience in fashion design to be a part of this highly collaborative team. Apart from raw talent and an inclination for industry research, strong communication and interpersonal skills are a must. Associate designers do an entire category from concept to final product under the supervision of the Design Director.
PR Specialist. PR Specialists shall coordinate with the North American Public Relations Team to achieve brand promotion goals through traditional and social media. The job involves taking the lead on PR campaigns, and monitoring the company's media presence. They must be in the know about internal merchandising activities, work closely with the company PR agency, and develop great relations with media partners.
Email Marketing Specialist.  This role combines promotional campaigning, response data analytics and periodic reporting using the email as the primary mode of communication. Email Marketing Specialists work within the Marketing Planning and Analytics teams with a variety of cross-functional tasks. Insights from email campaign performance are integrated into the overall Marketing strategy of the company's.
Fabric Research and Development Specialists. They are in charge of yardage orders, delivery status, samples management and a fabric reference library. Fabric R & D Specialists have to be both proficient at textile research, and highly systematic in their management of the samples and items. A strong interest in fashion coupled with excellent administrative skills is what Express is looking for.
Manager, Customer Experience. Top-notch customer experience is at the center of brand loyalty so a Manager for Customer Experience specifically studies how services are rendered to garment end-users and how these activities can be improved.  They look into and make recommendations on business process, infrastructure, company culture, and employee attitudes to keep Customer Satisfaction Ratings within or above target.
HR Generalist.  Providing a wide range of support to all human resource management objectives, HR Generalists handle staffing requirements, day-to-day administrative requirements of the HR team, and generates standard reports on employee behavior and performance. They offer the first line of assistance for staff members with an employment concern. 
Express Application
Interested applicants may apply online through the Careers page, where they will be asked to create a candidate login. From there, aspirants can upload a copy of their CV.  It cannot be more that 5 MB in size and must concisely show the qualities that make the candidate a good fit for the role.
Things to Know About Express
Express is a workplace that encourages diversity and self-expression while cultivating an atmosphere of support and collaboration.
It has become fast-growing specialty retailer thanks to its commitment to quality, its fashion-forward team of designers and merchants, and a marketing strategy that taps celebrity ambassadors like supermodel Karlie Kloss and young NBA stars namely Brandon Ingram, Denzel Valentine, Jamal Murray and John Collins.
Particularly after the release of campaigns like "Your life, your dress code," the brand has positioned itself as the choice for the young go-getter, who use their individual styles to get to the next level.
Alongside its efforts to dominate the fast-fashion industry, it has invested heavily in the growth of its community with over 3,600 hours of volunteer time and more than 200 unique projects since 2014.
Application Links
Company: https://www.express.com
Careers:https://careers-express.icims.com/jobs/search?ss=1&searchKeyword=Co+manager
Application: https://jobs-express.icims.com/jobs/intro?hashed=-435619457