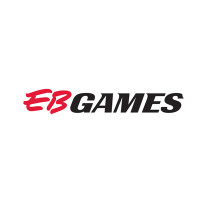 EB Games, which was once named both "Electronics Boutique" and "EB World", is an American retail chain of computer and video games. It is now a part of the GameStop family of retail stores. This chain can now be found on an international scale. For information on your EB Games application, follow the links below.
Founded in 1977 in King of Prussia, Pennsylvania by James Kim, it was originally a place that mostly sold things like calculators and digital watches. They later expanded into selling computers, software, and related items. They had some facilities, which were called "Games 'n Gadgets", which focused more on entertainment items like videogame. The company later started to focus more on consoles than PC gaming.
In 2005, GameStop took over the company for an estimated $1.44 billion dollars. This moved their headquarters from Pennsylvania to Grapevine, Texas. After the takeover, EB Games chain started emerging across the globe, including across parts of Europe like Spain and the UK, and even in New Zealand. They employ more than 33,000 employees.
This company is looking for employees who are passionate and knowledgeable about videogames. They want employees that are excellent at sales, as well as have excellent customer service skills. They are also looking for people that have incredible interpersonal skills and will provide the customer with a positive experience in their facility.
EB Games Careers
There are plenty of positions between the retail and corporate sector to find employment at this company. The retail sector offer entry-level positions that give an employee the opportunity to grow their EB Games job into an EB Games career. Some positions at the retail level are game advisor, assistant store manager, and store manager.
At the corporate level, there is also diversity in the type of employment a job seeker can find. There is something for every one of different skill sets and talents. This variety is what helps make the corporate office run more smoothly. Some positions are senior project manager, IT analyst, human resources and district manager trainer.
Hiring requirements can vary depending on the position. Some positions at the entry-level may not require any specific level of education and experience. Higher level positions may require either a high school diploma (or equivalent), while others may require a college degree. How old do you have to be to work at EB Games? The minimum age of employment is 16 years of age.
EB Games offers competitive benefits for their industry. Employee eligibility may depend on hours worked weekly and job title. Some benefits one may receive are health insurance, dental insurance, and life and disability insurances. They may receive paid time off, employee discounts, and some may be able to attend an annual vendor show.
The hours of operation can vary depending on location and holidays. Some holidays may have half day or full day closures. During the busy holiday season, hours may be extended to accommodate the holiday shoppers. For more information, check your nearest location for hours. Generally, hours of operation are Monday through Saturday from 10:00am to 7:00pm and Sunday from 11:00am to 5:00pm.
Job Descriptions & Salaries
Game Advisor- A game advisor is out on the sales floor and assisting customers in buying games. They will also handle customer transactions at the register, including taking preorders for upcoming game releases. A game advisor should have knowledge of the games in store, and drive sales to meet their sales goal. A game advisor may start at minimum wage per hour.
Assistant Store Manager- An assistant store manager is responsible for helping the store manager with the daily operations of their store. The store manager will help train new employees. They will also help with the store when they are short-staffed. The assistant store manager will help handle customer complaints. An assistant store manager may earn around $12 per hour.
Store Manager- The store manager is responsible for running the daily operations of their store. They will hire and fire employees as needed. They are responsible for maintaining their store's inventory. They are in charge of the store's budget, as well as the payroll. The store manager will help handle customer complaints. A store manager may earn around $18 per hour.
Lead Game Advisor- The lead game advisor may open or close the store, depending on their shift. They are responsible for maintaining the store and ensuring the employees follow company procedure when there is no manager in the store. They also assist customers on the floor, answering any questions as needed and often hold the keys for where the games are locked up. A lead game advisor may earn around $9 hourly.
EB Games Interview Questions
These are some questions that you may be asked during your job interview.
Why do you want to work at EB Games? This question requires some previous research to answer. The interviewer is looking to see what you know about the company. Discuss certain values that you feel that you and the company share and how that makes you a great fit to work here.
What type of videogames do you enjoy? This company is looking for people as passionate about video games as they are. You should answer this question honestly, by discussing in a passionate manner which games you enjoy and you might even add why.
They may ask what a certain game is about. To properly sell products in the store, you need to have knowledge of those products. You should do your research about popular games, past and present, so that you are able to properly answer this question.
Why should we choose you over the other applicants? The interviewer is looking for you to sell yourself as their best candidate. Take this opportunity to discuss your strengths and why you feel the company would benefit from them. You should be sure to do this with confidence but without sounding too boastful.
Where do you see yourself in 5 years? The interviewer is looking to see your future goals because they want to see if you are here to work for this company for an extended period of time, or if you are a job hopper. Answer the question honestly while mentioning how their store fits into your goals.
Advice for the Application Process
Wondering how to apply for a job at EB Games? EB Games online has a link where you can email your resume to the company for a position that you are interested in. There is no place to apply directly online. There are no printable applications online. There are no downloadable applications online. You may also fill out an application form at your local store.
The company website has the job descriptions and responsibilities clearly stated on their website for potential job seekers to find positions that are right for them. Be sure to only apply for positions that you qualify for; otherwise your application may not be considered. Be sure to fill out the application completely and submit an updated resume.
After submitting your application, you should hear back from a hiring manager within a reasonable amount of time. If not, you can call up the store to check the status of your application and if they are still hiring for that position. They may also provide information on when interviews are set to begin, if they haven't already.
You should prepare for your interview beforehand by practicing in front of your mirror. Ask yourself potential interview questions and answer them aloud. This will help you be less nervous, which will help you be more articulate and confident during your interview. You should be sure to dress in a professional manner for your interview, which will improve your chances of getting the job.
Also See:
Icing: For employment at Icing visit the application page.
Claire's: For career opportunities, fill out the Claire's online application.
Hobby Lobby: See this page for jobs at Hobby Lobby.
Yankee Candle Company: See our guide for careers at Yankee Candle Company.
Lids: Visit the job application for Lids to apply today.
Company Links