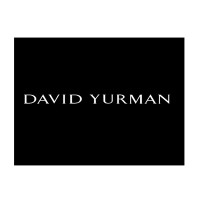 David Yurman is a brand of jewelry with stores across the country that has provided pieces for many different celebrities over the years.  To see what career paths are available and to find out how to apply for David Yurman online, follow the link at the bottom of the page to get started on your David Yurman application.
The company was founded by the man himself, David Yurman along with his wife, Sybil.  The company was founded in 1980 and the headquarters are currently in New York.  There are 24 different locations in the United States as well as 5 boutiques abroad.  There are also many different authorized retailers across the country.
The line includes items for men and women with rings, bracelets, necklaces, earrings, watches, cufflinks and other accessories.  They also have a dedicated wedding service with engagement and wedding bands as well as other wedding jewelry.  The jewelry is at the luxury end of the scale and attracts many high-profile clients.
The designs have won a number of awards over the years including honors from the American Gem Society and the Museum of Arts and Design.  The couple also started up their own foundation, the David & Sybil Yurman Humanitarian and Arts Foundation which gives awards to individuals for their contributions to charity.
David Yurman Careers
There are many David Yurman jobs available in their boutique stores and other outlets.  The most typical positions available are Sales Associates.  Although experience is preferred, candidates with the right attitude will be considered for this role.  You can also find job opportunities for Assistant and Store Managers for which you will need prior experience in a similar role.
For corporate roles there are fewer opportunities but they will be available from time to time.  The typical roles that you can send in applications for will be in the areas of Accounting and Finance, Administration and Sales and Marketing among many others.  For these roles you will usually need to have a college degree in a related field.
How old do you have to be to work at David Yurman?  You must be at least 18 years old or over to apply for jobs at David Yurman.
The benefits to David Yurman careers will depend on your exact job description and position but the typical benefits in this industry include a health insurance package with different options as well as a 401(k) retirement plan.  In addition to this you will also find a competitive pay package with periodic bonuses.
The opening hours are usually between 11am until 7pm Monday to Saturday and 12pm to 6pm on Sundays.
Job Descriptions & Salaries
Sales Associate – As a Sales Associate you will need to have good communication skills so that you can work with customers to help them find the exact type of piece they are looking for.  You will have other daily duties assigned to you that will include maintaining the appearance of the store.  The average salary for this role starts at $22k/year.
Assistant Manager – The responsibilities in this role will be to help oversee the store and the associates working in it.  You will need to be able to handle customer complaints and enquiries as well as help to train the store associates to all the necessary standards.  The typical salary is around $30k/year.
Store Manager – As a Store Manager you will need to be able to supervise the entire store from the staff and the customers.  You will be responsible for hiring and training new members of staff and ensuring that they are performing well.  You will need to ensure that the store is performing well.  The salary for a Store Manager is around $41k/year.
Regional Manager – When you work as a Regional Manager you will have a few stores under your supervision that you will be responsible for.  You will need to ensure that all of the stores are up to acceptable standards and work with the corporate offices to maintain the stores.  The salary for this position can be up to $90k/year.
David Yurman Interview Questions
After you've submitted your David Yurman application, prepare for the interview by practicing some common questions.
Can you sell me this necklace?  Sales experience won't always be necessary but it helps if you can think on your feet.  Try to match the items to the needs of the customer and listen to their specific desires.
How do you cope in a busy work environment?  Working in this industry you may need to deal with multiple customers at once and be on your feet for long periods of time.  Show that you can handle different priorities at once.
How would you handle a customer complaint?  Unfortunately not all customers will stay happy all of the time, if you have previous employment experience in this area then describe how you handled a similar experience.
What is the most important part of customer service?  There isn't one right answer to this question but customer service is a very important part of David Yurman jobs so make sure you've given some thought to this before you go.
What is your biggest strength?  You should always pick something that is relevant to the skills that you will need for the specific role that you are applying for.
Advice For Application Process
If you search for David Yurman jobs online you can find job advertisements through various recruiters but there isn't an online application form on their website.  If you are interested in corporate roles then you can submit a David Yurman job application online by contacting their headquarters directly.  Send in your resume and a covering letter detailing your interest.
Alternatively, if you don't want to apply online you can submit a direct application by going down to your local store in person with your resume and request a free application form from the manager.  There isn't currently an option to download a printable application for David Yurman.  Make sure you are well presented when you meet the manager for the first time.
The number of interviews you need to have will depend on the position you apply for.  You may also be required to have a brief initial phone interview to begin with and then one or more face to face interviews.  Be prepared for both types of interviews by doing research on the company and the job position that you're applying for.
When you get to the interview your appearance will be important.  A full business suit probably won't be necessary for entry-level positions but aim for business-casual.  Working in retail especially your attitude and personality are always important so make sure you show off your natural charisma.  Bring an extra copy of you resume with you.
Also See:
REI: Visit the REI application.
Lowe's: See our resource page for more information on Lowe's careers.
Swarovski: Visit the job application for Swarovski to apply today.
Sport Chalet: For employment at Sport Chalet visit the application page.
Eastern Mountain Sports: See our resource page for more information on Eastern Mountain Sports careers.
Company Links
http://www.davidyurman.com/store.html
http://www.davidyurman.com/david-yurman/about-us.html