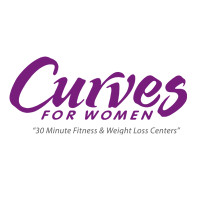 Curves International is a worldwide chain of gyms designed specifically for women although some locations do allow men to sign up.  It is sometimes known alternatively as Curves for Women or Curves Fitness.  To find out how to apply for Curves online, follow the link at the bottom of the page to submit your Curves application today.
The company was founded back in 1992 by husband and wife team Gary and Diane Heavin.  They were very successful and after they opened the company up to franchising in 1999, they achieved a huge 6,000 new franchises in just 7 years.  It is now one of the largest franchise companies in the world with locations in over 85 countries.
What makes this model different to other gyms is not just that it is primarily aimed at women, but also the attitude it takes to workouts.  Instead of solo, long workouts, they run 30 minutes training sessions where participants swap stations throughout.  This way the exercise program is varied but still burns up to 500 calories a session.
The company also offers a service called Curves Complete which incorporates not only fitness but also healthy eating into the program.  This package includes meetings with coaches to help you make the most out of your fitness routine as well as a complete meal plan to help you organize your daily life in a healthy way.
Curves Careers
Curves jobs offer many job opportunities for women wanting to make a start in the health and fitness industry.  There are many part-time roles with flexible schedules such as the Coaches and also the Assistant Club Manager and Manager roles, which are full-time and will require more experience in the field.
For many employment opportunities you won't need any experience in health and fitness prior to making your applications.  However it will always help your chances if you do have relevant knowledge or experience.  They do prefer candidates who have related degrees in subjects such as Sports Science, Nutrition or Physiotherapy.
How old do you have to be to work at Curves?  You must be at least 18 years old or over to apply for jobs at Curves.
There are many benefits to Curves careers.  Most employees are entitled to a comprehensive healthcare package including medical, dental and vision insurance as well as flexible spending accounts.  There may also be other insurance packages and 401(k) retirement plans.  Working at the gym you will be in an environment dedicated to health and wellbeing.
The hours vary by location but the gyms are usually open between 6am-1pm and 3pm-7.30pm on Monday to Friday, 8am to 12pm on Saturdays and closed on Sundays.
Job Descriptions & Salaries
Circuit Coach – Being a Coach is a very hands-on job, you will advise clients on their fitness routines ensuring they are effective, motivating and also provide an enjoyable experience.  It is important that you have good interpersonal skills in this role.  Coaches will also have other duties including maintaining the appearance of the gym.  The average pay for this role is around $8/hour.
Personal Trainer – As a Personal Trainer you will be more involved in the creation of effective and enjoyable fitness routines for the clients, making sure that they are personal to the customers' specific needs.  It is important that you connect with your clients to help them achieve their goals.  The average pay is usually $9-10/hour.
Assistant Club Manager – Assistant Club Managers will need to be able to handle the job description of the Manager in their absence.  You will be involved in running the club and making sure both staff and clients are happy.  The typical starting salary for an Assistant Manager is $30k a year.
Club Manager – A career in gym management will involve responsibilities covering all aspects of the clubs.  You will need to be involved in staff hiring and training as well as many other administrative duties.  It is important that you can multitask and have an eye for detail.  The expected salary is around $43k/year.
Curves Interview Questions
Once you've submitted your Curves application, prepare yourself for the interview by practicing typical question like these.
Why do you want to work in health and fitness? It is important that you can maintain a positive and motivational attitude around customers to ensure the environment is productive.  Try to be specific about why you want to work in this area. 
What experience do you have with health and fitness?  You won't always need experience, but if you do that will definitely be a plus.  Talk about any training routines that you have been part of or sports clubs you've joined.
How do you work in a team?  Most Curves jobs revolve around teamwork as that is one of the main parts of the company's philosophy.  It helps to give specific examples from your past experiences.
What are your long-term career goals? They'll be looking for people who are intending to stay with the company so that their training programs aren't wasted.  Make sure you make your goals realistic and talk through the steps you would take to get there.
How would you handle a conflict with a coworker?  Teamwork, as mentioned before, is a very important part of any role in this industry.  Most of your answers will be better if you can give an example of when you successfully handled a similar situation.
Advice For Application Process
Making an online application on their website is very easy or you can search Curves jobs online to be redirected to their careers page and fill in the online application form.  You can't download a printable application form for Curves and take it to your local gym, but you may be able to request a free application in person, showing your initiative and make a direct application.
The Curves job application online process is very simple; you will need to write a brief personal statement about why you want to work for them and then upload your resume.  Always take care before submitting and check through your work to make sure you haven't made any errors when you apply online, as this looks very unprofessional.
For many entry-level positions the interview will probably be fairly brief and you will generally be asked different behavioral questions.  It won't be necessary to wear a full business suit but you should still make sure that you are dressed smartly and are well presented.  It's always a good idea to bring an extra copy of your resume with you to an interview.
During your interview, make sure that you keep an upbeat attitude to show your interviewer your personality.  It's very important to make a good first impression so be sure to smile and maintain eye contact with your interviewer.  Sometimes you'll need to follow up after your interview via phone or email to check on the status of your application.
Also See:
Mary Kay: Checkout the application page for work at Mary Kay.
Puma: Checkout the application page for work at Puma.
ULTA: See our resource page for more information on ULTA careers.
Equinox: See our resource page for more information on Equinox careers.
Stride Rite: For career opportunities, fill out the Stride Rite online application.
https://www.youtube.com/watch?v=RBxETNZpjew
Company Links
http://www.curves.com/about-curves/