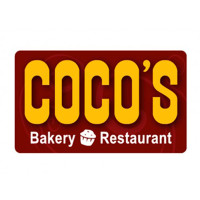 Coco's Bakery Restaurant is a casual dining chain of restaurants that can be found in the Western part of the United States. Its parent company is Zensho, and has switched hands in ownership multiple times throughout its history. If you want more information about the Coco's Bakery Restaurant application process, you can find details below.
Originally called "The Snack Shop", it was founded in 1948 in Corona del Mar, California. It was purchased by Josh and Audrey McIntosh shortly after they started working there. They grew this company and then in 1965, they expanded it into a Coco's. The focus of this restaurant was pies, and soon grew that focus into other food types like salads, steaks, and seafood.
Currently headquartered out of Carlsbad, California, there are an estimated 42 restaurants that can be found in California, Arizona, and Nevada. It is known for their amazing quality of American classics as well as offering the best fresh pies in the area. You can enjoy these pies within the restaurant or to take home with you when you leave.
They are looking for only the top-notch employees to join their company. They want employees to provide amazing service and go above and beyond for their customers. They offer incredible advancement opportunities so that employees can work their way up within the company to help them succeed. If this sounds like a company that you want to be a part of, you should apply today.
Coco's Bakery Restaurant Careers
There are positions found at both the restaurant level and the corporate office of this company. There are amazing advancement opportunities so one can turn their job into a Coco's Bakery Restaurant career. The restaurant level is the perfect place to work your way up the company ladder. Some restaurant positions include server, hostess, and cook.
The corporate office requires a variety of types of skills in order to make operations run smoothly. There is pretty much something for everyone at the corporate office. Keep in mind that the corporate office is out of Carlsbad, California, and you will need to live nearby or relocate there to work at the corporate office. Some corporate positions include marketing, human resources, and information technology.
Each position has its own set of requirements in order to work here. There are no real educational requirements to gain employment, however some higher level positions will require several years of experience. How old do you have to be to work at Coco's Bakery Restaurant? A person must be at least 16 years of age to work here, and can only hold positions of servers, hostess, or bus person/dishwasher.
As far as the restaurant industry goes, Coco's Bakery Restaurant offers very competitive benefits. An employee's eligibility for these benefits can depend on the time with the company and how many hours they work weekly. Some benefits include medical, vision, and dental plans. They also receive advancement opportunities, meal discounts, and competitive wages, among others.
The hours of operation for this establishment will often vary depending on its location. Holidays may also cause some closures for the entire day. Most often, hours of operation are Monday through Thursday, from 6:00am to 10:00pm, Friday through Saturday from 6:00am to 11:00pm, and Sunday from 6:00am to 10:00pm.
Job Descriptions & Salaries
Server- A server is the primary customer service in the restaurant. They will greet customers, and attend to their needs even before being asked. The server will take the customer's order and make note of any allergens or special requests. They will bring the customer's order back as long the food was as requested. A server may earn around $9 per hour.
Host- The host is the first person a customer sees upon entering. They will be welcoming, and seat customers with their menus. They will answer customer's questions over the phone. They will also be responsible for taking the payment from the customers. They will assist with taking drink orders and bussing tables to help maintain a clean and organized establishment. A host may earn around $9 per hour.
Team Leaders- A team leader will help the training manager and the area manager by helping monitor the restaurant while also assisting with controlling their restaurant's costs. They must ensure that customers are pleased with the services that they have received and may have to do banking runs. A team leader may earn around $14 per hour.
General Manager- The general manager will ensure that all staff is trained according to company policies and follows them while employed here. They will be in charge of the recruitment and hiring of new staff, as well as scheduling the staff. The general manager will also ensure that customers are satisfied with their service and food. A general manager may earn around $54,000 a year.
Coco's Bakery Restaurant Interview Questions
Below are some questions that you may be asked during your Coco's Bakery Restaurant job interview.
Why do you want to work at Coco's Bakery Restaurant? The interviewer is trying to see your motivations in applying here, hoping for more than just "you were the only place hiring". They are looking for someone with the same values and someone who is wants to be a part of this environment. Answer with the reason why you applied here.
When are you available to work? There is a lot of flexibility that can be required for this industry. The interviewer wants to see if you are available on a flexible basis. Mention honestly about when you are able or prefer to work.
Can you work successfully as part of a team to accomplish a goal? Teamwork is a key asset in this industry. Each person has to work together in order to make operations run smoothly. The interviewer wants to make sure that you are a team player. Discuss any time that you may have had to work as part of a team, even if it is playing a team sport at school.
Why should we hire you? There are probably a dozen other applicants just like yourself on paper. The interviewer wants to know what makes you stand out from the crowd. You can use this as your chance to discuss any of your strengths and how the company would benefit as a result.
Have you ever had amazing customer service? Since many positions here require employees to have amazing customer service skills, the interviewer is trying to see what you think makes great customer service. Mention a time when you received amazing customer service and why it was so memorable.
Advice for the Application Process
You may be wondering how to apply at Coco's Bakery Restaurant. You can fill out an application form directly online by visiting Coco's Bakery Restaurant jobs online. You might also be able to fill out an application at the location near you. The website does not have downloadable applications or printable applications online.
The company website has very clear job descriptions and responsibilities that are clearly stated. This can help you find a position that is a good fit for your skills and experience. It is important that you only apply for positions that you are qualified for. When you fill out your application, remember to fill it out completely and submit an updated resume along with it.
The process can take as little as a day or up to two weeks. If you do not hear from a hiring manager by then, you should contact the location that you applied at to check the status of your application and to see if they are still hiring for the position that you applied for.
You will want to prepare for your interview beforehand to really ensure that you do well. You can do this by getting in front of a mirror and practicing your interview questions aloud. This will help you walk into your interview knowing what to expect, allowing you to be confident. It is also important that you dress in an appropriate manner, to give a good and important first impression.
Also See:
Piccadilly Cafeteria: Checkout the application page for work at Piccadilly Cafeteria.
Pollo Tropical: For employment at Pollo Tropical visit the application page.
Old Chicago: For career opportunities, fill out the Old Chicago online application.
Houston's: Houston's offers opportunities for both, beginners and experienced roles.
Joe's Crab Shack: Checkout the application page for work at Joe's Crab Shack.
Company Links
http://www.cocosbakery.com/careers/