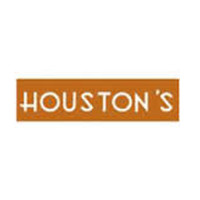 Houston's is a chain of casual dining restaurants, and contrary to its name, the company is actually based in Beverly Hills, California under the stewardship of its parent company, the Hillstone Restaurant Group.  To find out how to apply for Houston's online use the information below to submit your Houston's application today.
Houston's was one of the first brands launched by Hillstone back in 1977, just one year after the company was originally founded.  The other brands run by the group are Hillstone, Bandera, Gulf Stream, R+D Kitchen, Rutherford Grill, Palm Beach Grill, East Hampton Grill, Cherry Creek Grill, Los Altos Grill, Woodmont Grill, South Beverly Grill and White House Tavern.
The brand currently has 19 different restaurants located in Los Angeles, Orange County, Arizona, New Orleans, Texas, Florida, New York, New Jersey, Atlanta, Memphis and Kansas City.  The menu includes such favorites as burgers, soups, salads, sandwiches, steaks and fish, along with a wide selection of wines to compliment every meal.
The company aims to bring local flavor to each of their restaurants, moving away from standardized food to bring customers a more unique experience with good quality food.  In the whole company there are now over 47 different locations across all of their brands, constantly expanding into new areas of the United States.
Houston's Careers
The typical Houston's careers available in their restaurant locations are Greeters, Servers, Hosts and Hostesses, different types of Cooks as well as managerial positions as either Assistant or General Managers.  Many of these are entry-level positions and won't require much experience to apply.  For management roles you will need relevant experience in leadership.
From time to time there will also be job opportunities available in the corporate offices of the parent company, Hillstone Restaurant Group and you can apply online via their website.  The types of openings will be in the departments of Administration, IT, Human Resources, Legal, Accounting, Finance and Sales and Marketing.
How old do you have to be to work at Houston's?  You must be at least 18 years old to apply for jobs at Houston's.
You'll find that there are a lot of benefits to Houston's jobs.  Full-time managers and some other employees are entitled to a health insurance package that includes both medical and dental coverage.  Other benefits will vary depending on location and position but may include 401(k) retirement plans, other insurance plans and paid time off.
The restaurants open at 11.30am daily and close at 10pm Sunday to Thursday and 11pm on Fridays and Saturdays.
Job Descriptions & Salaries
Greeter – Greeters are the first people that customers see when they enter the restaurant and so it is very important that you create the right first impression.  As a Greeter, you will be working closely with customers to assist with any enquiries when they enter the restaurant and handle the waiting list.  Greeters show diners to their tables and handle other reservations.  The pay is usually around $12.50/hour.
Server – Servers take over from where Greeters leave off.  Servers answer questions about the menu and make recommendations, take customer orders and bring the food to the table.  There will be other tasks on a daily basis including some cleaning and preparatory work.  This job is usually paid at minimum wage plus tips.
Line Cook – The job description for Line Cooks requires you to prepare the recipes on the menu to the exact specifications and to an acceptable level of quality.  You will need to adhere to strict levels of food preparation and hygiene.  Cooks will also need to carry out some cleaning responsibilities inside the kitchen.  The average salary for this is around $30k/year.
General Manager – As the General Manager of the restaurant you will need to be able to keep an eye on every aspect of the restaurant including staff hiring, training and ongoing management.  There will be administrative tasks including payroll and other back office tasks.  The salary for this position is up to $50k/year.
Houston's Interview Questions
To give yourself the best chance of employment after you've made your Houston's application, always practice some common interview questions.
Why do you want to work here?  This is a typical question in any industry but it's always a good idea to prepare an answer specific to the company that you're applying for.  Make sure you do some research before you go. 
How do you handle stress? You will need to be able to demonstrate that you can remain calm under pressure, if you have a specific example from your previous jobs that will help your answer.
How would your last boss describe you?  Always make sure you keep your answer relevant to skills needed for the job you want.  Pick a couple of things that your last boss praised you for and describe them.
What are your career goals?  They'll be looking for people who they can invest in so choose some ambitious but realistic goals for yourself.  Set out what steps you plan to take to achieve them.
What are the most important parts of hospitality?  There isn't just one right answer to this question.  Think about the best examples of hospitality you have ever experienced either as a server or customer and say why they were so good and how you can apply it to your own job.
Advice For Application Process
If you search for Houston's jobs online you will be redirected to the Hillstone Restaurant Group website.  You can apply online for some corporate and managerial positions by filling in their online application form.  For restaurant-based jobs you can't submit a Houston's job application online, you will need to make a direct application by going to your local restaurant.
You can download a printable application for Houston's by using the Hillstone Restaurant Group printable application form or by checking their facebook page for a download link.  It is also possible to request a free application in store by heading down there with your resume.  They only accept applications between 2.30pm to 4pm on Mondays to Fridays.
The interview process for the Hillstone Restaurant Group is more formal than your typical restaurant interview.  Candidates are asked to wear business professional attire even for entry-level positions.  You will be asked to complete an IQ test as well as a background check.  There may be up to three interviews including one over Skype.
Be prepared for a formal interview process that can take up to a few months when you apply for Houston's jobs.  When you enter an interview always remember to greet the person interviewing you with a handshake and a polite greeting.  Answer questions in complete sentences and give specific examples where you can.
Also See:
Denny's: For employment at Denny's visit the application page.
Five Guys Burgers And Fries: Checkout the application page for work at Five Guys Burgers And Fries.
Cheddar's Casual Cafe: For employment at Cheddar's Casual Cafe visit the application page.
On The Border Mexican Grill: Use the On The Border Mexican Grill job application to apply here.
Brio Tuscan Grille: Brio Tuscan Grille offers opportunities for both, beginners and experienced roles.
Company Links
http://www.hillstone.com/#/careers/
http://www.hillstone.com/#/restaurants/houstons/