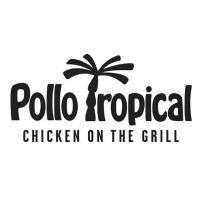 Pollo Tropical is a Caribbean-themed chain of restaurants originating from Florida.  They always have numerous opportunities for people of all skill and experience levels.  To find out how to apply for Pollo Tropical online, follow the link at the bottom of the page to submit a Pollo Tropical application today.
Pollo Tropical began in Miami, Florida in 1988, the idea of Larry and Stuart Harris.  It has grown since then and now has many locations across America in Florida, Georgia, Tennessee and Texas.  But due to its Caribbean cuisine it has also expanded to The Bahamas and Trinidad & Tobago as well as other Central and South American countries with a total of over 180 locations.
The signature dish of the restaurant is their chicken on the grill, which is always made fresh in the restaurant and never frozen.  They also offer a range of typical side dishes including black beans and rice.  This is in addition to their other menu items such as sandwiches, wraps, salads and soups as well as tempting platters and desserts.
Most of the restaurants of the company are owned and run by the Fiesta Restaurant Group with the exception of the franchised locations outside of the United States and some located in universities.  This group also owns and operates Taco Cabana restaurants.  The corporate headquarters for Pollo Tropical are located in Miami, Florida.
Pollo Tropical Careers
Pollo Tropical careers offer many different job opportunities as Team Members in their restaurants.  These jobs include Cooks, Grill Workers, Cashiers, Bussers, Line/Expediters, Dining Room Attendants, Hosts and Hostesses, Servers and Shift Leaders.  There are also opportunities for those with experience as management staff at either Assistant or General Manager level.
You can also find employment in the corporate sector with Pollo Tropical jobs, although these are less frequently posted.  The types of careers available are in the areas of Administration, Maintenance, Finance and Accounting, Sales and Marketing and Legal.  For these roles you will need to have a relevant degree and experience in your chosen field.
Get Your Degree!
Find schools and get information on the program that's right for you.
Powered by Campus Explorer
How old do you have to be to work at Pollo Tropical?  You must be at least 18 years old or over to apply for jobs at Pollo Tropical.
New employees start off with an eight-week paid training program, after which you will be entitled to a number of great benefits.  These benefits include a healthcare insurance package with medical, dental and vision insurance, an employee assistance program, a 401(k) retirement plan and tuition reimbursement.  Many employees are also eligible for paid time off.
The restaurants open every day at 10.30am and close at 12.30am.
Job Descriptions & Salaries
Busser – The responsibilities for a Busser include making sure that every table is cleaned promptly when customers leave to be ready for the next customers.  There will be other daily duties that will revolve around keeping the restaurant clean and tidy.  This job is usually paid at the minimum wage.
Cashier – The job description for a Cashier is mainly focused on serving customers.  Cashiers will greet and serve customers with an enthusiastic and friendly manner.  You will also need to process different types of transactions.  The pay rate for this job is usually minimum wage of around $8 an hour.
Assistant Manager – Working as an Assistant Manager you will need to be able to take over from the Manager when they are absent.  You need to ensure that staff are working to their maximum potential and producing great quality food to keep the customers happy.  The salary is up to $38k/year.
General Manager – The General Manager needs to be able to have oversight over all operations in the restaurant.  Your duties will include hiring and training new members of staff and ensuring the quality of food that is produced in the restaurant.  Managers are responsible for the financial performance of the restaurants.  The salary is $56k/year.
Pollo Tropical Interview Questions
Practice some common questions to give yourself an edge in your interview once you've submitted your Pollo Tropical application.
Why do you want to work here?  You should always have an answer prepared for this sort of question as it is very common in interviews.  It helps to do some research on the company before you go.
What do you know about the company history?  When doing your research make sure you find out a bit about the history.  It won't be necessary to know everything but it shows your commitment to the company.
What is your availability?  They may often have certain timeslots and shifts that need to be filled and for management staff it's very important that you can be available for all shifts.  Preference may be given to candidates with greater availability.
Do you have experience in the food service industry?  For some levels of employment it won't be necessary to have a lot of experience but it will help in your applications if you know a bit about the general processes.
Tell me about a time when you were under pressure.  Try to pick an example that demonstrates skills that are relevant to the career path you are applying for.
Advice For Application Process
It's easy to start your Pollo Tropical job application online.  Simply search for Pollo Tropical jobs online or go to the careers section of their website.  There you can apply online for both restaurant and corporate vacancies.  You will need to fill in the online application form with your personal details and work history and upload your resume.
You can also apply for Pollo Tropical jobs at your local restaurant if you want to make a direct application.  You can visit the restaurant in person and request a free application form from the manager.  You may also need to complete an application in person even when you apply online but you can't download a printable application for Pollo Tropical.
The interview process is generally very simple and most applicants for entry-level positions will only be expected to attend one interview with a General Manager before being made an offer of employment.  You should still always make sure that you are adequately prepared for the interview though, and that you understand the requirements of the role you're applying for.
It won't be necessary to turn up to your interview in full business attire if you've submitted an application for a restaurant-based position, however it is still very important to be smartly dressed and well presented.  Most roles are customer facing so appearances can be crucial.  You should always greet your interviewer with a smile and keep a positive attitude throughout.
Also See:
Village Inn: For employment at Village Inn visit the application page.
Bertucci's: Use the Bertucci's job application to apply here.
The Old Spaghetti Factory: For career opportunities, fill out the The Old Spaghetti Factory online application.
Chevys Fresh Mex: Chevys Fresh Mex offers opportunities for both, beginners and experienced roles.
Mimi's Cafe: Visit the Mimi's Cafe application.
Company Links
http://pollotropical.com/careers/job-postings/