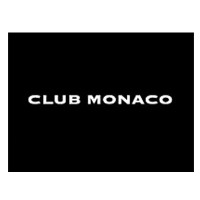 Club Monaco is a mid-priced, high-end casual clothing retailer owned by Polo Ralph Lauren with more than 140 locations worldwide, including Canada (where the first store opened), Hong Kong, Macao, Taiwan, South Korea, China, the United Arab Emirates, Malaysia, Indonesia, Singapore, Saudi Arabia, Sweden, Turkey, the United States, and the United Kingdom.
The Club employs approximately 1000 people in the 66 stores it operates in the United States. It is a private company with an excellent credit rating, which means it has a low projected risk of delinquency and a moderate to low risk of failure.
The early founders were Joe Mimran and Alfred Sung. They opened their first store in Toronto, Canada, which still exists today. Now the company is owned by Polo Ralph Lauren. In order to preserve their unique image and to maintain the high quality of their merchandise, Polo has allowed the Club to exist as an independent entity within their organization.
The store keeps up with fashion by bringing in a new collection monthly which alternates between casual styles in the spring and summer then formal offerings during the fall and winter. When the company was first formed, it was known for its classic "black and white styles." In later years, it evolved by having different colors paired in unique ways. It has transitioned into an international lifestyle brand that offers "affordable luxury with modern sensibility".
Club Monaco Careers
This chain promotes a working culture of fun and excitement, and provides opportunities that are open to all. The Club Monaco Application link is located at the bottom of the page. The store relies heavily on social media to market itself and remain in touch with customers and employees, and even has its own "Culture Club" page.
The employees receive a 50% discount on clothing and 30% on accessories. Employees have numerous opportunities to work closely with corporate on a regular basis, and they get creative control over their projects. The employees with Club Monaco jobs feel that it is a great place to hone their skills, and they get job opportunities to work with some of the leading fashion designers in the industry.
How old do you have to be to work at Club Monaco? You must be a minimum of 18 years old to apply for jobs at Club Monaco. There are a variety of positions available in this clothing retail industry. Applicants can apply for Club Monaco jobs through the career section of the website, where you can find a printable application for Club Monaco jobs online.
Hours of Operation: the hours may vary from store to store, and coincide with retail operating hours at their locations. Usually, the hours are 10 am to 9 pm from Monday through Saturday, and 11:00 am to 8:00 pm on Sundays. Holiday season hours may be extended according to the practices in each retail location.
Club Monaco Job Descriptions
Sales Associate.  The typical starting compensation for this position is $10.00 an hour. The responsibilities for a Sales Associate would be: 1) maximizing personal sales at all opportunities, 2) demonstrating how a new product can mix with existing stock and the customer's previous purchases, 3) communicating customer and product feedback to managers, and 4) demonstrating excellent interpersonal skills while supporting a team environment and outstanding customer service. Stock Associate positions are also available in the stores.
Assistant Manager. The next opportunity is Assistant Manager, with a typical salary of $44,000 a year. The Assistant Manager is responsible for: 1) directly assisting the Store Manager, (2) motivating staff and aligning their activities to achieve business goals, (3) monitoring sales floor and zone coverage to drive sales and maintain customer focus, and (4) ensure dress code compliance, which is especially important at this fashion-forward establishment.
Store Manager. Club Monaco careers with the most prestige and responsibility can lead to this level, with a typical starting salary of $45,000 a year. The successful manager will contribute to success of the company by: 1) ensuring customer service exceeds expectations, 2) preserving the integrity in how we operate, 3) developing and promoting the store and 4) adhering to a strict store budget.
Design Associate. At the corporate level, the design associate starts at over $70,000 a year. This opportunity is available for experienced designers who want to have an impact on the fashion industry. This organization designs and markets its own men's clothing, women's clothing, and fashion accessories.
Club Monaco Interview questions
Why do you want to work for Club Monaco? This is the kind of question that every applicant should be prepared for. This is where you can demonstrate how well you have researched the company and the fashion industry. Take the opportunity to describe the aspects of the company culture, opportunities and benefits that excite you the most. Focus your response on how you can contribute to the success of the company in the future.
What experience do you have? Be prepared to point out your work experience that could help you perform the duties of the job you're applying for. For instance, if you are applying for a position as a Sales Associate, talk about what you did to be successful in previous sales positions. Even if your experience was not in the fashion industry, there is still a lot that you can offer based upon similarities in the skills required. For example, you can talk about what variety of customer complaints you have handled, and how you solved them. You can discuss how you increased sales at a previous position by helping customers see their options in a new way, or how well new purchases would work with previous purchases.
Where do you see yourself in the next few years? The interviewer asks this question to gauge if you are a self-starter, have clear goals and have a plan for how you would build your career. A lot creative people have started at local stores and gone on to leadership positions at the stores and the corporate opportunities.
Advice for the Application Process
You can apply online using the free application form. The online application is the fastest way to get started. Complete the Club Monaco application carefully and accurately. To find out how to apply for Club Monaco online, see the direct application link below. Fill out the initial information to see if you can access a printable application form. Fill it out online if you can't find a download application form.
It is very important to have a positive attitude and to show respect for the hiring managers. If you are applying for a position as manager, it is important to dress sensibly: appropriate tops and skirts or a business suit. Even if you are interviewing for an entry-level position, use common sense: if the job description allows for casual clothing, make sure that the attire displays nothing vulgar or offensive.
An applicant is only allowed so much time in each interview. Make sure that you bring your resume. It is important to plan ahead and research the desired position, location of choice, company background, and the fashion industry. This might seem excessive for entry level applicants. However, this shows a genuine desire to work at a fashion leader like this organization.
At the conclusion of your interview, ask questions to make sure you know how to follow up on the status of your interview after the hiring process is finished. Some firms will let you know immediately by phone, email or mail, and others may wait until all applications are screened. Make sure you get the business card of the interviewer, and send a thank-you note in the mail after your interview. So few people do this very simple step that you will almost surely stand out among all the other interviewees.
Also See:
La Senza: See this page for jobs at La Senza.
RVCA: See our guide for careers at RVCA.
Talbots: Visit the job application for Talbots to apply today.
Rainbow: See our guide for careers at Rainbow.
Hermes: Hermes offers opportunities for both, beginners and experienced roles.
Company Links
http://global.ralphlauren.com/en-us/about/pages/careers.aspx
http://global.ralphlauren.com/en-us/About/Pages/employment.aspx