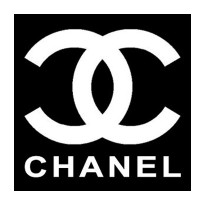 Chanel is a renowned, international fashion brand. Built almost a century ago by Gabrielle Chanel, the brand is one of the most recognized in the world. The company is based in Paris, France, but has a worldwide presence with offices and retail store locations in several countries.  Find more information about the Chanel application and business model in this article.
Gabrielle Chanel, more commonly known as Coco Chanel, led one of the most intriguing lives, even inspiring a biographical film in 2009. She came from a poor, humble family background and built the empire from the bottom up. Her lifestyle was considered a bit controversial for the time period. She had love affairs with a number of wealthy aristocrats and has been accused of supporting the Nazi party.
Many of her designs helped change women's style trends forever. One example of her influence is the ditching of the corset for more casual fitting clothing. Other famous staples of the brand include: the little black dress, the tweed jacket, the handbag with straps, and the No. 5 Chanel perfume.
Coco died in 1971. Today, the company is privately owned by the grandsons of her early business partner, Pierre Wertheimer. The company employs over 10,000 individuals that are interested in the learning more about the brand, its history, and the fashion business. Employees are often brand enthusiasts that admire the luxury retailer.
Chanel Careers
There are hundreds of job opportunities all over the world with the company. In their boutique locations, available Chanel jobs include: Fashion Advisor, Seamstress, Fitter, Fragrance and Beauty Advisor, Freelance Visual Merchandiser, Boutique Manager, Regional Manager and Beauty Analyst.
Corporate Chanel careers include: Assistant Buyer, Visual Merchandising Manager, Events Manager, Copywriter, Direct Marketing Manager, Human Resources Specialist, International Assignment Director, Retail Manager, and Director of Watches and Fine Jewelry Education. The majority of corporate careers are located in New York, NY or Piscataway, NJ.
How old do you have to be to work at Chanel? The minimum age required to work at one of the retail stores is 18 years old. Some corporate positions or careers in their jewelry department may have a higher age requirement.
Store employees have an industry competitive benefits package that includes: a 401K savings plan, health/dental/vision/life insurance, vacation time, paid holidays, sick time, paternity leave, job training, free lunch and snacks, and an employee discount. The benefits may vary based on if it is corporate or retail-based employment.
In boutiques, the hours of operation reflect typical retail work schedules. Weekdays are usually from nine in the morning until nine at night. Saturdays open at 10 AM and close at 8 PM, and Sundays usually open later and close earlier. Corporate positions generally go from 9 AM to 5 PM but may go outside of those hours when travel is involved.
Chanel Job Descriptions
Fashion Advisor – Fashion Advisors are also known as sales associates. They are responsible for greeting customers and assisting them in finding the right merchandise. They must be well-versed in the brand and store policies to answer questions promptly. Applications require candidates with a minimum of 3 years luxury retail experience. Salary is close to $17 per hour.
Seamstress – The seamstress also plays a key role in shaping the customer experience. They interact with clients to answer questions about product fabric and size. When needed, they make clothing alterations. A minimum of 3 years experience as a seamstress for luxury clothing is required. Pay is comparable to the Fashion Advisor, but slightly higher.
Boutique Manager – The Boutique Manager is responsible for leading the rest of the retail team. They help the Boutique Director drive sales, meet store goals, and resolve employee or client conflict. A Bachelor's degree or equivalent work experience is required. The typical salary can be as high as $70,000 per year.
Visual Merchandising Manager – The Visual Merchandising Manager's responsibilities include the set-up of the store and its displays. They lead the store team in the arranging of products in store to attract customers. Applicants must have a Bachelor's in Display and Exhibition Design or a related area, 5 years of experience in merchandising, and at least 2 years of management experience. Pay is typically around $65,000.
Chanel Interview Questions
Interviewing can be intimidating, but these are some commonly asked questions..
What do you know about the Chanel brand and stores? Chanel jobs often require employees to answer specific questions about the products, their value, and the fashion world in general. The interviewer wants to determine how much you know about the company and its history.
Why do you want to work for Chanel? Working at the high-end retailer isn't like working at any clothing or department store. They want applicants with a strong affiliation for and knowledge of the brand. Those that want to work their way up the company's ladder will score high points.
What's your past retail experience? The interviewer is looking specifically for experience in a luxury brand setting that is similar. Companies with high-priced items and sophisticated clientele are examples. Cite specific situations, positions, accomplishments, and years of experience.
For sales and store positions, the interviewer may want you to demonstrate your skills. They will do this by asking questions like: How would you sell this product? Individuals will have to give a short pitch, highlighting reasons why it is a must-have purchase.
Describe a difficult situation you had in your previous work and how you handled it. Chanel employees often work in fast-paced environments and may be required to act quickly. This question is asked, so that they can learn how you react to stressful situations.
Advice For Application Process
For those that want to work for the company, the Chanel application process can be completed through an online application. There is no printable application for Chanel. Instead of a printable application form or download application form, individuals are asked to apply online. Chanel jobs online are posted to the career portal on their website.
Interested individuals can easily learn how to apply for Chanel online. The search feature allows users to find local openings in corporate or store settings. Job postings link to a complete job description where applicants can submit a free application. Once the direct application is submitted, wait to hear from the company.
They are not able to respond to every inquiry. However, within two weeks, you should be contacted if they are interested. Chanel interviews are very specific to the position applied for, so review the description and your resume beforehand. Research the brand, products, and history before and be prepared to demonstrate your knowledge.
Interviewees should arrive early and dress business casual in fashionable clothing. Some interviews may consist of multiple rounds with both group and one-on-one sessions. For others a pre-assessment online is required. The entire hiring process can take from a week to over a month, so be patient to hear their decision.
Also See:
Zumiez: Checkout the application page for work at Zumiez.
Lacoste: For career opportunities, fill out the Lacoste online application.
Buffalo Exchange: See our guide for careers at Buffalo Exchange.
Gucci: For career opportunities, fill out the Gucci online application.
Men's Wearhouse: See this page for jobs at Men's Wearhouse.
Company Links