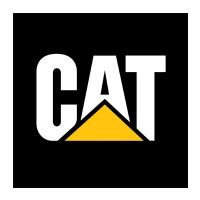 Caterpillar Inc. has the unique position of being the world's leading manufacturer in the industries of construction, resource and energy and transportation.  It is a global company with operations spanning five continents.  To join the industry's number one, find the Caterpillar application link at the bottom of the page to start you on your way.
The company first formed in 1925 when the two firms of the Holt Manufacturing Company and the C. L. Best Tractor Company came together.  It has grown exponentially in the 85 years since then, creating thousands of new locations across the globe and boasting profits of over $55 billion a year.
Not content with this though, the firm has recently published its five-year strategy to not only maintain its position at the top but to continue improving its products for the benefit of its clients, to work towards increased sustainability and continue to be a great place to work for employees at their local operations.
The company makes itself known across the world with its signature yellow machinery being used in countless sites and its iconic CAT logo.  CAT is also the marker that it trades under on the New York Stock Exchange.  Caterpillar has been responsible for developing over 130 different machines in its time, including the 797F, the world's largest mechanical drive truck.
Caterpillar Careers
There are many different options for employment with Caterpillar.  The openings are split into three types: Production/Manufacturing/Distribution, College/University and Experienced Professionals.  In the first category there are openings for Warehouse staff, Technicians, Machinists, Assembly workers and many more.  For college students there are many internships offered in the various different departments.
Caterpillar jobs for experienced professionals include many positions available in the field of engineering.  They are currently accepting applications for engineers at all levels.  There are also openings in Human Resources, Accounting and Finance, Research and Development, IT, Sales, Manufacturing and many others.  These roles will require a degree in the relevant field.
How old do you have to be to work at Caterpillar?  You must be at least 18 years old.
The hours of operation are typically 7.30am to 5.30pm Monday to Friday, closing at 3pm on Saturdays and closed all day Sunday.
There are many benefits to Caterpillar jobs but they differ depending on what job role you are applying for and the location.  Typical benefits include health insurance and retirement plans.  The company also offers health and wellness programs to promote healthy living amongst its employees.  There is also an Employee Assistance Program to aid with issues that may arise.
Job Descriptions & Salaries
Warehouse Associate – Working in one of the warehouses you will fill orders and quality to check them to ensure there are no obvious defects before distribution.  You will be expected to operate machinery including forklifts, overhead cranes and reach trucks.  There will also be some paperwork required.  The pay for this position starts at $11.50/hour and varies depending on shift.
Maintenance Technician – Technicians will be required to diagnose issues and maintain and fix a variety of equipment.  You will need to be able to work independently ensuring that your work does not interfere with the usual operations.  It is important that you are able to comply with health and safety policies and standards.  The salary for this role starts at $30k/year.
Associate Engineer – For this entry-level introduction into a career in Engineering you will be involved in the development of new products and processes.  Your responsibilities will include developing new ideas and analyzing their progress and making recommendations for changes.  You will need to work closely with coworkers and customers to produce well-performing products.  The salary can be up to $70k/year.
Corporate Intern – There are many different job opportunities for college and university graduates wanting to start careers in this industry.  The positions last from a few months to a year and you will need to be enrolled or recently graduated from a relevant degree to be eligible.  These roles will provide you with the experience and training you need to pursue your career.  Interns are typically paid between $20-30/hour.
Caterpillar Interview Questions
When you're applying for Caterpillar jobs, give yourself the best chance by preparing for the interview by practicing typical questions.
What do you know about the company?  Never turn up to an interview without reading up on the company first, it shows your commitment to the role.  Use this as a chance to show off your knowledge to the hiring manager.
What can you bring to this position over other candidates? You most likely won't get to meet all of the other candidates.  This is no time to be shy, think about what sets you apart either in your professional experience, your personality or your skills.
How do you deal with conflicting priorities?  When answering this question show that you can make logical decisions through a well-thought out process to deal with having to complete many different tasks at once.
Many questions will be expecting an answer based on the STAR (Situation, Task, Action, Result) format.  Essentially you will need to give a specific example from your experience for questions such as, "Describe a time when you had to solve a problem at work." or "Have you ever been asked to step into a leadership role unexpectedly?"  Spend some time practicing answers to different behavioral questions.
Advice For Application Process
Guidelines for how to apply for Caterpillar online are available to download on the Caterpillar careers webpage.  You can find all the current opportunities by searching for Caterpillar jobs online and make a direct application to a position by filling in their online application form.  When you apply online you will also need to submit forms covering your background information.  You can't download a printable application for Caterpillar.
The company frequently recruits through university and college career services so you may be able to pick up a free application to register your interest for one of their resume-boosting internships or dedicated training placements.  To apply for Caterpillar jobs in this area contact your college careers office and look for the booth at a recruitment fair.
Assessment tests make up a large part of the process for a Caterpillar job application online.  These tests will be related to the experience, knowledge and qualifications required by the job description and will assess your suitability for the role. It is essential that you pass these tests to move on to the next stage of the Caterpillar application process.
At your interview make sure you are dressed in formal business attire, it's important to look well presented even if you're applying for entry-level jobs as it shows you take the opportunity seriously.  After you have been made a job offer, some positions will require a medical examination to ensure you are able to handle the physical demands of the job.
Also See:
Great Clips: Great Clips offers opportunities for both, beginners and experienced roles.
Sportclips: Use the Sportclips job application to apply here.
Primrose Schools: See this page for jobs at Primrose Schools.
Sylvan Learning Centers: Visit the job application for Sylvan Learning Centers to apply today.
Desert Sun Tanning: See our resource page for more information on Desert Sun Tanning careers.
Company Links
http://www.caterpillar.com/en/careers.html
http://www.caterpillar.com/en/company.html