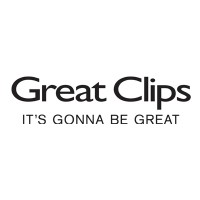 Founded in 1982, Great Clips became a franchise in 1983 and now has locations in the United States and Canada. Franchise owners do not need prior experience in the hair industry, and owners often have five or six stores within five years. Own a franchise or work in a store by completing a Great Clips application.
The salon can often be found in strip malls and is open evenings and weekends and does not require an appointment. The headquarters is in Bloomington, Minnesota with Rhonda Olsen as the CEO and Steve Hockett as President. Currently, the company is worth $1.03 billion. There are over 30,000 stylists working in a salon.
This salon is seen as a good investment because the company has few investments and operating costs, allowing Great Clips to sell low-priced services. There are no-appointments required and the service is no-frills. In addition, franchise owners experience a high opportunity for growth. Franchise fees are about $20,000 annually, and there is an initial investment estimated at $100,000.
Recently, Great Clips added an Online Check-In, which lets customers add their name to the store waitlist from home and to check and see how long the wait will be.  You can even get this service as an application on your phone. The salon also has Clip Notes, which track customer data and help the company improve its services by giving it information on frequency of visits, preferred salons, and haircut preferences.
Great Clips Careers
Great Clips jobs are available as a Stylist, Store Manager, Franchise Owner, or in Corporate Offices. All of these positions can be viewed online. You can also complete a Great Clips job application online. You can search jobs by locations, or you can join the email list to keep yourself informed about job opportunities and career events.
Within each salon, there are Stylists, who cut customers hair. The work environment is full of camaraderie, as Stylists do not compete for customers. Overseeing Stylists are Salon Managers who are in charge of all the running of a store. They work directly under the Franchise owner, who is in full control of the business. Beyond the store, there are those who work in the Corporate Office, modeling the brand.
Get Your Degree!
Find schools and get information on the program that's right for you.
Powered by Campus Explorer
How old do you have to be to work at Great Clips? To work at a local salon, you must be at least 16 years old. However, working as a Stylist, Manager, Franchise Owner, or in Corporate jobs typically require experience in a previous salon environment. Do not hesitate to fill out a Great Clips application.
Great Clips jobs come with benefits. These include a medical, dental, flexible spending, and disability benefits. There are also award-winning wellness programs, tuition assistance, and a career development program. For its good work environment, Great Clips has been named number 29 of 500 on Entrepreneur's Franchise 500 list. Great Clips careers are a unique employment opportunity.
Great Clips Job Descriptions
Stylist – This is the most important job at Great Clips. The job description focuses on working with customers. You must be creative, have prior experience, and be able to work with a flexible schedule. For this position, you must have a haircutting license. Great Clips careers as a Stylist are available in most locations. Salary is based on experience.
Salon Manager – For this job, you will be working with Stylists, setting their schedules, fixing problems with customers, and making sure everything runs smoothly. You must have a haircutting license, as you will also be working with customers and stepping in when there is a large volume of customers. Prior experience in the cosmetology business is a must.
Franchise Owner – This is a great way to start your own business by having the support of a successful and long-running business. You will receive training on how to open your store. Then, you need starting capital and the ability to hire Stylists and Salon Managers. In return for the corporate support, you will have to pay an annual fee. This job is for those who are ambitious.
Business Services Specialist – This is one of the corporate careers for which you can complete applications. You will complete audits of stores in a given area. You will also support and teach Salon Managers. You will help franchise owners grow, perform well, and manage their budgets. This position is only for those who have business experience and are willing to travel.
Great Clips Interview Questions
In addition to a successful application form, you must prepare thoroughly for interview questions. 
Explain your past job experiences. To being answering, list the accomplishments you have on your resume, highlighting the work you have done that had relevant responsibilities. If you are inexperienced, you can say that, but make sure to explain how you will learn necessary skills and how your personality traits make you the optimal candidate.
Why do you want to work here? To explain what drew you to this job, you will likely have to look carefully at Great Clips jobs online and at other parts of the company's website. You should make specific references to things you learn from your research to show your interest.
How do you deal with an angry customer? It can be stressful and challenging to help customers who are angry. The most important thing is to be kind and nice. Offer as much help or service as you can without violating any company policies. If you are uncomfortable or unsure, it is okay to go to your manager. 
Are you a team player? Great Clips prides itself on its team-like working environment. Unlike other salons, Stylists do not have their own customers, so you must be able to help anyone and work with others to give the highest quality customer service possible. This is a very important question in the hiring process. 
What do you find challenging? The interviewer is trying to understand how you deal with challenges and how you overcome obstacles. It can be hard to find a situation that is difficult, but you can tell a story about a past time you faced a challenge. This can help to show what you are talking about.
Advice For Application Process
To apply for jobs at Great Clips, go to the company website. There, you can find a link to apply online. You can search through all open positions and locations in order to find the best-fitting job. Each online application is simple, so you should apply for as many jobs as fit your interests and skills.
Beyond finding the free application online, you can go to a local store and find a printable application form. This could give you the opportunity to speak with the Salon Manager or Franchise Owner. Making a personal connection helps make you a memorable applicant. The more the staff remembers you, the more likely you are to be hired.
When you have an interview, make reference to your direct application. Explain what attracted you to the position and what drew you to the printable application for Great Clips. You want to convey your excitement for the position, as well as your skills. In the end, your interview is more important than what you wrote on the download application form. 
How to apply for Great Clips online is a simple, straightforward process. However, this should not lure you into a sense of complacency. Instead, you should take as much time as you need to be careful and thoughtful in all of your interactions with the company. These are the key to your future career.
Also See:
Kubota: Visit the job application for Kubota to apply today.
Supercuts: See this page for jobs at Supercuts.
United States Postal Service: For employment at United States Postal Service visit the application page.
Molly Maid: Visit the Molly Maid application.
MasterCuts: Visit the job application for MasterCuts to apply today.
Company Links
https://salonjobs.greatclips.com/?utm_source=careersite