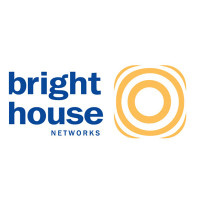 Bright House Networks is the tenth largest cable channel provider and the sixth largest cable Internet provider in the United States. Mainly based out of Central Florida, the company serves customers in Florida and Alabama as well as Indianapolis, Bakersfield and Detroit. Click on the link at the bottom of this document to fill out your Bright House Networks application.
Originally a group of disparate cable companies controlled by the Time-Warner Group and Advance/Newhouse, Bright House Networks was formed in 2003. It provides cable TV, telephone services, security and automation services and cable Internet. As well, it operates a couple of local news stations and has a sports channel focusing on local sports in Florida.
Charter has made a bid to acquire both Bright House Networks in the near future. It remains to be seen whether it will receive government approval to acquire both Time-Warner Cable and Bright House Networks simultaneously, but if it does, Charter will become the second largest company in the United States cable industry.
In the meantime, you can still apply for Bright House Networks jobs online; there is no printable application form, nor can you download application form, but it is a free application process. The company serves a very diverse market and hence employs a diverse workforce, and there are still very many job opportunities available.
Bright House Networks Careers
In order to expand its customer base, the company employs a large sales force to gain new customers, upsell existing customers and to retain customers who may want to leave for one reason or another. Bright House Networks jobs in this field include Business Solutions Sales executives, Client Account Executives and Ad Sales Account Executives.
Managing existing accounts is a major priority at the company. A large array of staff are employed to address existing customer's concerns, including several call centers in central Florida locations. Bright House Networks careers in the area of customer support include Technical Care Professionals, Customer Care Professionals, Installer Technicians and Field Engineers.
How old do you have to be to work at Bright House Networks? All Bright House Networks jobs require at least a high school diploma, which means that you would normally need to be at least 17 to work at the company (unless you graduated early). Many of the more technical positions require a university degree in a related field or related technical experience, so most workers would be at least 20 years of age.
Employees are generally entitled to a generous benefits package, including health, vision and dental overage, disabilities benefits and even tuition reimbursement for education on the job. As well, people within the company are allowed to apply for job openings in the company before they are opened to the general public.
This is how to apply for Bright House Networks online: click on the link below and select the general type of position you would like to apply for. Then select the specific position for which you want to submit your application. Unfortunately, there is no printable application form, but this is a free application process.
Bright House Networks Job Descriptions
Account Executive I – This is an entry-level sales position, the primary duties of which will be to try and sign customers up to the company's service. This will be done by cold-calling, premise visits and connection building. You will require a driver's license for this position. Estimated salary for this position is $54,000, but this may include commissions.
Technical Operations Specialist – This is an internal technical support position that is responsible for ensuring that injected ads and embedded videos on the corporate website and splash screens function properly. In addition, this position's responsibilities also include low-level desktop tech support and overseeing the encoding process for web videos. Estimated salary for this position is $42,000. 
Customer Care Professional – This is a customer facing support position. You will be responsible for fielding inbound support calls from possibly discontented customers and making them feel satisfied and positive about the encounter. You will need to also make judgment calls as to what compensation you can give to customers in order to satisfy them. Estimated salary for this position is about $30,000. 
Installation Technician – The responsibilities of this position are to perform installations, reinstallations and disconnects, including running cable or conduit where necessary. Furthermore, you are responsible for securing your installations so as to guard against theft. As well, you may be called upon to troubleshoot transmission issues. Estimated salary for this position is $28,000.
Photojournalist – This job is responsible for shooting footage of newsworthy events in the Tallahassee region and editing the footage so it is ready to be presented on the news channels that the company operates. As well, you will have to maintain and operate newsgathering equipment (i.e, drones and steadicams)  as well as the company vehicle used to transport said equipment. Estimated salary for this position is about $40,000.
Bright House Networks Interview Questions
Following are some sample interview questions:
Why would you like to work at Bright House Networks? If you are applying for a low-level sales or support position, you should discuss what about the company appeals to you. On the other hand, as technical staff or working in the media, you may want to focus about what about the position and how it fits in with the company is desirable to you.
What is your experience with customer support? Describe how you are innovative and personable with an anecdote or two about how you solved a customer's problems. Don't be too specific, since you can't make a customer readily identifiable, but talk about your past experience in way that makes it clear that you are good with people and quick on your feet.
Why are you looking for a new job? Be sure not to give short shrift to your old job. Emphasize the positive aspects of your old job (if possible) and the aspects of the new job that make it seem so appealing. The person who's hiring you would like to think that they are luring you away from your current job.
Where do you see yourself in 5 years? You want to persuade the interviewer that you seek long-term employment with the company. Have a clear view of what kind of career path you will be going down while at this job and communicate your enthusiasm for this particular career path.
What are your weaknesses? Although you don't want to admit to major weaknesses, you should also be careful about appearing too coy about your weaknesses. Mention weaknesses that won't affect your position (for instance, shyness is acceptable if your Bright House Networks application was for an installation technician, but not if it was for a sales position).
Advice For Application Process
One way to make your online application stand out from other applications is to include a cover letter. Although their process does not explicitly allow you to upload a cover letter, there is an additional information section that allows you to put in additional information that you want your potential employer to know about yourself. This would be a great place to put in a cover letter.
Make sure you carefully read the job description and take note of any keywords and skills that come up within the description. Ensure that these words and skills get placed into the resume that you are submitting for the job. Often, the resumes submitted are filtered through a machine that discards resumes that do not have the requisite keywords.
Be sure to prepare for your interview before hand. Make sure you have prepared answers for the more common questions, especially the ones that are difficult to answer but will probably come up, such as "What are your weaknesses". Make sure you do research into the interview process and into the position you are applying for.
When you go into the interview, make sure you're at your best. Be sure to get a good night's sleep before the interview and be refreshed and relaxed for the interview. Try to get there ahead of time so you can collect yourself and go over your responses and notes one more time. Look your interviewer in the eye when you speak to them and don't lie during the interview.
Also See:
Nicor Gas: For employment at Nicor Gas visit the application page.
Kiewit Construction: See our guide for careers at Kiewit Construction.
NiSource: See our resource page for more information on NiSource careers.
Long Island Power Authority: See our resource page for more information on Long Island Power Authority careers.
Mediacom: Checkout the application page for work at Mediacom.
Company Links
http://brighthouse.com/about/about-us/about-us.html