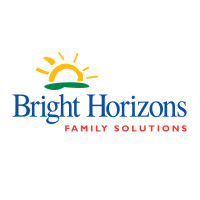 Bright Horizons Family Solutions is a leading provider of child care in the USA and Canada and has also expanded to many different locations worldwide.  To find out how to apply for Bright Horizons online, follow the link at the bottom of the page to start your Bright Horizons application today.
There are six different sectors to the child care that the company provides, catering for all different needs.  These sectors are: Early Education and Preschool, Back-Up Child and Adult/Elder Care Programs, Employer Solutions, College Coach, EdAssist and Horizons Workforce Consulting.  By running these different programs they can ensure that every child and parent gets the exact service they need.
The company was founded in 1986 in Massachusetts by Linda Mason and Roger Brown.  Today, there are over 600 centers just in the USA in addition to the 200 in the UK and Ireland as well as further centers in Canada, Netherlands and India.  They are the largest employer-sponsored child care provider in America.
For careers, the company has been voted one of the top 100 places to work according to Fortune Magazine.  Their employees are given a wide range of benefits, helping them to maintain an excellent work/life balance.  They have received a large number of awards including being put on the Companies That Care Honor Roll and being a finalist for the Rosoff Awards.
Bright Horizons Careers
In the centers there are a wide range of Bright Horizons jobs available, from teachers in all different areas to Education Coordinators, as well as support staff such as Cooks, Lifeguards, Administrative Assistants, Receptionists and Bus Drivers.  The requirements for each job vary greatly although teachers will certainly need a relevant degree and at least 12 months experience.
The job opportunities available in the corporate side of the industry are just as variable.  You can find employment in many areas including Business Analysis, Administration, Client Services, Provider Relations, IT, Operations, Quality Assurance, Property, Human Resources, Sales, and Educational Counseling.  The majority of these jobs will also require a relevant degree.
How old do you have to be to work at Bright Horizons? All applicants must be at least 18 years old to submit a Bright Horizons application.
The centers are only open on weekdays and the opening hours are from 6.15am to 6.30pm Monday to Friday.
There are always numerous opportunities for further training and advancement with Bright Horizons careers so that your career can take you anywhere you want it to.  There are also many other benefits including a health insurance package, discounted memberships to various gyms and fitness centers, child care, paid time off, tuition reimbursement and lots of other discounts and insurance options.
Job Descriptions & Salaries
Pre-School Teacher – Working in this job you will have input into the curriculum along with other teachers to develop a stimulating environment for the children.  You will need to have a relevant college degree and teaching experience.  It's important to work with the parents to ensure that your teaching is suited to each and every child.  The average hourly pay is $14.
Child Care Associate – One of the main responsibilities of all of the teachers is to help the parents of the children by ensuring that their child is in a safe and nurturing environment, and help them to carry on with their lives.  The average pay for this job is $9-10 an hour.
Education Coordinator – The job description for this role involves working in conjunction with the teachers to develop the curriculum by providing advice for a particular age group and subject.  You will keep up to date with academic trends to provide a comprehensive learning experience.  The typical salary is $33k a year.
Administrative Assistant – You will be expected to have excellent computer and organizational skills to be able to handle the administrative tasks that each center requires.  Administrators must ensure that all files are kept up to date as well as calendars.  You will need to produce reports as necessary.  The pay is usually between $14-$18/hour.
Bright Horizons Interview Questions
The types of questions you get asked in an interview when you apply for jobs at Bright Horizons will vary depending on the position, but it always helps to be prepared.
What is your biggest weakness? It can be hard to answer this question as you don't want to talk negatively about yourself, but it's ok to pick a weakness as long as you talk about what you're doing to improve yourself, for example further training.
How would you define your teaching/leadership style?  Even for non-teaching careers you might be asked a variation of this question, so make sure you're fully aware of the job specifications and how you would approach the job.
For teachers, as you will be working alongside the children on a daily basis, you will be expected to use your experience and education to answer questions such as, "What would you do if a child bit someone?" or "How do you write your lesson plans?" Both knowledge of educational procedures and childcare will be necessary to answer these types of questions. 
If you're looking for Bright Horizons jobs as an Educational Coordinator or a similar career the hiring manager may ask you questions such as, "What early childhood education theorists do you admire most and why?" or "What are the most important parts of designing a curriculum?"
Advice For Application Process
The best way to submit applications for any role is to search Bright Horizons jobs online and find the careers section of their website.  There you can find the current vacancies for all areas.  Once you have selected the role you want you can apply online using their online application form.
For some roles you may be able to take your resume down to your local center and ask for a free application, but the preferred method is to submit a Bright Horizons job application online.  You can't download a printable application for Bright Horizons.  If you don't want to make a direct application for a position you can always register your details to keep up to date with openings.
Most of the time applicants are only asked to one interview and the entire process only takes a couple of weeks, although it can be longer depending on the location.  At your interview, always bring another copy of your resume with you and make sure you understand if there will be any further requirements such as assessments.
Before you have an interview, many candidates for teaching and school leadership roles will be required to provide proof of qualifications and in some cases a writing sample.  Other times you will be asked to have a trial in one of the rooms of the center to see how you interact with the children.
Also See:
Union Pacific Railroad: Visit the job application for Union Pacific Railroad to apply today.
Merry Maids: Use the Merry Maids job application to apply here.
KLA Schools: Checkout the application page for work at KLA Schools.
Caterpillar: See our resource page for more information on Caterpillar careers.
Sun Tan City: Checkout the application page for work at Sun Tan City.
Company Links
http://www.brighthorizons.com/careers
http://www.brighthorizons.com/about-us