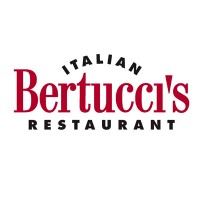 Bertucci's is a pizza and pasta restaurant that has perfected the skill of cooing with a brick oven. With 90 restaurants currently that are spread from New England to Virginia, there are a number of job opportunities available for you to submit a Bertucci's application for. The number of locations also increases the employment opportunities for those looking for something local.
The very first Bertucci's was created over 30 years ago in Somerville, MA. Each item o the menu is made by hand using only the freshest ingredients. Although each restaurant is designed to reflect the character of the community, the kitchens are also an open design, which enables the customers to actually watch their food being prepared, and that further enhances their dining experience at the restaurant.
As mentioned before, everything is made from scratch, including the tomato sauce. The tomatoes are grown specifically for the chain of restaurants, and must strict standards and specifications before they are accepted for use. The menu doesn't just involve pizza and pasta however, there are also dishes of roasted vegetables that are cooked within the brick oven. These ovens reach a staggering 675 degrees when fully lit. Naturally, this heat also adds to the ambience and comfort of each restaurant.
Bertucci's Careers
With continuous success in the restaurant industry and steady growth, there are a number of different Bertucci's jobs often available. Some of these are entry-level roles, such as hosts, hostess, servers, carryout servers, dishwashers and bartenders. Cooking positions include bread cooks, pizza makers, line cooks, and prep cooks.
Bertucci's careers also include management roles, including kitchen managers, assistant managers and restaurant managers. There are different requirements for each position. For example, a delivery driver must have a valid driver's license, vehicle and clean record, and a bartender must be over the age of 21. For the entry-level roles, an application must be made in person or by email.
How old do you have to be to work at Bertucci's? You must be 18 years old to apply for jobs at Bertucci's.
For those that are eligible, there are a number of benefits of employment with this company. This can include medical and dental insurance, paid vacation, and tuition assistance. Other benefits can include meal discounts, 401(k) retirement plans, and direct deposits. The restaurants are open Sunday – Thursday from 10:30am – 12:00am, and Friday – Saturday from 10:30am – 1:00am.
Job Descriptions & Salaries
Server – The main responsibilities of a server are to create a fabulous dining experience for the customer, by responding to the needs of the customer, taking orders, answering questions, serving their orders and by following up to ensure that are satisfied during their meal. Some basic sales skills are required, as the server needs to be able to up sell certain promotional items on the menu. Cash handling and some housekeeping duties may be required. The pay rate is generally below minimum wage, however the servers are allowed to accept tips and gratuities.
Cook – The duties of the cook include meal preparation, and monitoring stock levels. The roles of the cooks vary depending on what area of cooking they are assigned to, and can include tasks like measuring ingredients, checking the temperatures of the freezers and ovens, and assisting with the cooking duties. The average wage is around $10.00 – $12.00 per hour.
General Manager – The main responsibility of the General Manager is to ensure the restaurant is fully staffed at all times, with trained employees. Recruitment of new staff is required on an ongoing basis, and all staff must be given feedback and performance evaluations. Further duties include following the required operational standards, making sure the equipment and the plant are working efficiently, and overseeing all administrative requirements of the company. The average salary is around $60,000 per year.
Hospitality Manager – The Hospitality Manager is involved in choosing, training, mentoring and developing the team of employees. They are also responsible for scheduling the work shifts to ensure there are enough staff on each shift. They must maintain high service standards and drive the sales and profitability by monitoring and managing the liquor costs, labor cost and supplies for the front of the house. The average salary is around $51,800 per year.
Bertucci's Interview Questions
Preparing for an interview by considering possible questions that may be asked and formulating answers can help alleviate some of the nerves many people suffer during a job interview.
What parts of your education do you consider relevant for this position? This is your opportunity to show what your qualifications or education achievements are and how they would relate to the position you have applied for.
How important is it for you to have a career with Bertucci's? The reason behind this question is to find out if you are looking for a short-term job, or a real career. Be honest when you answer this question, as training will be provided to someone who wants a career.
Are you willing to relocate? This may be important if you are applying for one of the management or corporate positions, as there may be a more suitable position at one of the other restaurants. Think about this before your interview, and decide whether you could move if needed.
What do people most often criticize about you? Don't be afraid to point out a weakness. It doesn't mean you won't get the job, it may be completely irrelevant or something that can be overcome with training.
Why are you leaving your present job? Whatever reason you are leaving, don't make it sound negative. Instead, put a positive spin on it, such as looking for a better career option.
Advice For Application Process
There is no download application form and no printable application form, so those that wish to apply for an entry-level position must apply at their local restaurant. If you do find a printable application for Bertucci's check that it is an authentic form. When you make a direct application, make sure you are well dressed and presented. You can search for Bertucci's jobs online, and their website will explain what is needed of their staff to be considered for hiring.
The official website will tell you how to apply for Bertucci's online if you are looking for a management position. Here you can create a profile and upload your resume, or you can email the restaurant to make enquiries. Your Bertucci's application should be accompanied by a cover letter if possible. All are free application methods, and when you apply online make sure you fill out the form correctly.
It may take a bit of time to receive a response, as they are sent numerous online applications for each position. If you wish to check on the status of your application, you may do so by visiting your local restaurant you have applied at, or by calling. This shows enthusiasm and initiative, and is usually seen in a positive light. Make sure you don't do this too often however, as it will have the opposite effect and you may come across pushy.
Also See:
Fogo De Chao: Use the Fogo De Chao job application to apply here.
Bill Miller Bar B Q: See our resource page for more information on Bill Miller Bar B Q careers.
Outback Steakhouse: Checkout the application page for work at Outback Steakhouse.
Village Inn: For career opportunities, fill out the Village Inn online application.
Chuy's: Use the Chuy's job application to apply here.
Company Links
http://www.bertuccis.com/careers
http://www.bertuccis.com/our-story