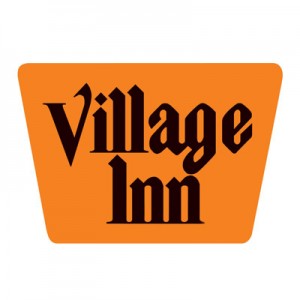 In 1958, Merton "Andy" Anderson and Jim Mola opened a local pancake house in Denver, Colorado called Village Inn. Back then, this restaurant served only breakfast, which remains most popular today. Its popularity grew, so in 1961, Andy and Jim decided turned their restaurant into a franchise. Today, there are over 200 locations in the United States, employing over 33,000 people. Over half of all locations are company-owned. Restaurants are located in the Rocky Mountain area, the Midwest, Arizona, Virginia, and Florida.
This franchise serves breakfast, lunch, and dinner with a home-styled, old-fashioned flair. Popular items include egg skillets, homemade buttermilk pancake, and a slice of fresh pie. Customers can also order pies for pick-up, either by phone or online.
Village Inn prides itself in being a friendly, wholesome family restaurant. Great service with great food provides an ultimate casual dining experience. Become a part of the family with Village Inn careers. Apply online or pick up an application today!
Village Inn now belongs to American Blue Ribbon Holdings (ABRH). Their world famous pies come from ABRH-owned Bakers Square. In 2010, ABRH won a record-breaking amount of 55 blue ribbons at the American Pie Championships. Breakfast is served all day from open to close. Some locations are franchise locations while some are company owned.
Any prospective business owner with $40,000 can open his or her own store in a new location.
The president of the company, Jeff Guido, lists 5 requirements that each team member should strive to meet: a passion for service, integrity in all actions, respect for each individual, motivation to improve, and openness toward change.
Village Inn Careers
No experience is necessary when seeking involvement with Village Inn careers. Common entry-level jobs include bussing, hosting, and dishwashing, unless applicants have previous cooking or server experience. Generally, servers and cooks must have previous experience if seeking entry-level positions in these positions. To gain experience as a server, hosts and hostesses who exceed expectations may have opportunities to become a server.
For management positions, Village Inn prefers that applicants have two or more years of restaurant management experience. Applicants must provide direction and training for employees while keeping customers satisfied.
Get Your Degree!
Find schools and get information on the program that's right for you.
Powered by Campus Explorer
Applicants must be able to work in a fast-paced, changing environment while being productive and maintaining quality customer service. Applicants should also show a desire for growth and improvement of oneself; this company is seeking those who desire to advance this family dining experience. Building customer loyalty is an important goal that this company has. In order to do just that, employees should be hospitable while being consistent with their work.
Full-time members receive a 401(k). They can enroll at any time. If there are savings invested with a previous employer's 401(k) plan, new employees can transfer their savings  into Village Inn's new plan. Full-time members also receive full health coverage benefits including medical, dental, and vision. Hourly members may also receive paid vacation time.
Employees also receive discount meals at 50% off, including tax. Baked goods are 30% off any time of day for employee purchase. Members should note that retail items are always sold at full price. Only food products are discounted for team members.
On their 10th year of service, employees may take part in a recognition program. They can take part every 5 years afterward.
Average Wages & Salaries
Employees are paid weekly. They may set up direct deposit or pick up payment at the location. Village Inn will also pay overtime, but approval from a manager is needed first.  This company also participates in holiday pay. Members can increase their hourly wages by showing consistent performance worthy of merit. Employees can learn how by asking a supervisor or manager.
Wages can begin anywhere between minimum wage to an average of $12.00 per hour. Wages depend on location or position. Servers make a lower hourly wage; a majority of this position's income comes from customer tips. Manager salary varies by position. People like working at Village Inn because of its fun, friendly atmosphere. They also enjoy seeing their regular customers. Employees learn valuable customer service skills and how to work together as a team.
Team members also like working here because Village Inn highly values effective communication in order to create a safe, efficient workplace. Managers encourage employees to ask questions and communicate with each other, which creates a positive working environment.
Employees also enjoy the flexibility; Village Inn will work with others' schedules. Also, the company will allow transfers to alternative locations if an employee plans to move. Hourly wages also transfer; transferred employees should not experience reduced pay.
Hours of Operation
Mon – Thu    6:00 a.m. – 11:00 p.m.
Fri – Sat         6:00 a.m. – 12:00 a.m.
Sun                6:00 a.m. – 11:00 p.m.
How old do you have to be to work at Village Inn? Applicants must be at least 18 years of age.
Company Policies
Shared responsibilities for all Village Inn jobs include how to react in emergency situations. Employees should familiarize themselves in First Aid and emergency procedures. Possible emergencies include customers or employees experiencing fainting, choking, stroke, heart attacks, and fire.
ABRH fully complies with Occupational Safety and Health Administration (OSHA) standards. Employees should know the location of Material Safety Data Sheets so they may learn how to properly handle cooking or cleaning materials. Employees must report 100% of tips earned for taxes.
Village Inn has a few fixed promotions that bring customers for the slower days of the week. On Monday and Tuesday, kids eat for free when customers purchase an adult entree. On Wednesdays, customers can receive a free slice of pie. Employees should be aware of fixed and temporary promotions while also sharing these promotions with customers.
Village Inn Job Descriptions
Common titles in hourly Village Inn jobs include server, line cook, host/hostess, busser, expo, and dishwasher. Management job opportunities include general or assistant manager. All team members can improve their positions, therefore thriving in the workplace.
Description of Hourly Positions
Hosting jobs include greeting as well as seating each guest at a table. They also help with payments and additional purchases. Servers should have knowledge of menu items and have exceptional customer service skills. Bussers keep tables as well as surrounding areas clean while helping other team members with extra jobs. Expos make sure that each order is completed efficiently and accurately. Dishwashers keep eating utensils clean as well as stocked. If you are seeking a part-time job, then these positions may be a right fit for you.
Description of Management Positions
General managers run the restaurant. Ultimately, general managers hold responsibility for all happenings in the facility. General managers must be a role model and leader. Assistant managers help hire as well as train new team members while supervising daily operations. If you are seeking a full-time career, these positions may best suit you if you fit most requirements in the next section.
Advice For Application Process
Those who seek employment can apply for jobs at Village Inn application online at the franchise's official website. Applicants should begin by reading job descriptions to determine which position would best suit their skills. Click an appropriate link to get started. Then, find a nearby location that is hiring by entering your zip code. The website will immediately list stores who are hiring, including their available positions. Some restaurants require that you stop in to pick up a Village Inn application form. Others prefer online applications, in which case, all applicants for any position must create an account. There are no downloadable or printable application forms for Village Inn.
Village Inn's online job application will then ask if you can submit proof of identity. If you can provide proof, select the proper link.  You will not be asked to show identification at this time. Then, you may begin applying.
Fill out the application, making sure that there are very little spelling or grammar errors. Make sure all information is accurate and correctly spelled, with previous jobs listed in reverse chronological order. Have two references available so that a hiring member may contact them if needed. Management positions may require a resume submitted with the application.
Additionally, applications will immediately ask that you list your availability. It will also ask you why you are interested in working at Village Inn. Lastly, write what special skills you may possess. Write complete, thoughtful sentences. List all relevant experience. Having certification in First Aid or CPR will make you stand out, but it is not necessary in order to get an interview.
Some applicants had phone interviews, but most will have an interview at the location. Applicants should wear business casual attire to interviews. Remember to be clean, presentable, and remember to smile.
Do not be discouraged if you do not immediately hear back from a hiring representative. Some employees reported waiting a few weeks before hearing whether or not they received a job.
Direct competitors are Original Pancake House and Perkins Restaurant and Bakery. However, Village Inn is recognized as the Gold Standard of Family Restaurants. This means that this family restaurant franchise is a lead example for successful family dining, meaning that other businesses strive to be like Village Inn!
Also See:
Pei Wei Asian Diner: Use the Pei Wei Asian Diner job application to apply here.
Chevys Fresh Mex: Visit the job application for Chevys Fresh Mex to apply today.
Boston Market: Visit the job application for Boston Market to apply today.
Coco's Bakery Restaurant: Checkout the application page for work at Coco's Bakery Restaurant.
HomeTown Buffet: See our resource page for more information on HomeTown Buffet careers.
Company Links
http://villageinn.jobs/about.html
http://villageinn.jobs/jobs.html