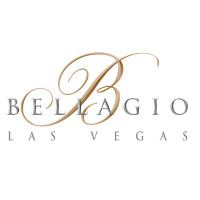 Those that fill out a Bellagio application are striving to join a hotel and casino that is known for its luxurious atmosphere.  From their fountain on the strip to their Italian décor the hotel and casino aims to take their guests away from Las Vegas.  Links to apply for jobs at Bellagio are at the bottom of the page.
Conceived by Steve Wynn in 1993, construction on the Bellagio had to wait until the demolishing of the Dunes hotel was completed.  By mid-1996, construction was well underway and the Bellagio opened in the fall of 1998.  Mirage Resorts Inc., the owners of the Bellagio, merged with MGM Grand Inc. in 2000.
One of the most well-known features of the hotel and casino is the fountain that separates the actual hotel and casino from the strip.  While music plays, water is shot into the air, choreographed to match and dance with the music.  Originally, the fountains were only meant to last for seven years, but with the arrival of 2015, the fountain is nearing its twenty year anniversary.
Besides the fountain, the Bellagio has several more attractions, including a conservatory and botanical garden, a gallery of fine art, as well as at least nine restaurants.  The permanent show at the Bellagio is O from Cirque Du Soleil, but there are several rotating shows that come and go.
Bellagio Careers
All Bellagio jobs that are available at the corporate level are at MGM Resorts International, as they own and run the Bellagio.  There are two paths for you to apply for, one will work completely with the corporate offices, making sure everything is working properly, and the other will work with any of the casinos to make sure that they're running properly and smoothly.
At the local level, there is only one place to work.  However, within the one building, there are several different areas that you could work in.  There are multiple bars, lounges, and restaurants on top of the hotel and casino for a person to find a home in the hospitality and customer service industries.
How old do you have to be to work at Bellagio? Age requirements vary by position.  If you're working in an area with gambling and drinking or in certain kitchen positions you must be over twenty-one. As you browse Bellagio jobs online, make sure to read all requirements closely as some positions need various degrees, experiences, or certifications.
People who have Bellagio careers get several benefits, including health insurance and a wellness program.  If you're a student, you may be able to get scholarships or tuition reimbursement.  There are several additional benefits that you can buy, if you're interested in having them, like pet insurance, supplemental insurance, and legal aid, among others.
Bellagio Job Descriptions
Assistant Chef – By training your kitchen staff to your standards, you'll create a team that will work together to make sure food is turned out in order to the quality that it is expected to be at.  Making sure that the kitchen meets federal, state, and company standards is a major part of this job.  Compensation is around $40,000 a year.
Host Person – You are the first person that a customer sees when they walk into the restaurant so having a positive and friendly demeanor is a big part of this job.  Before the restaurant opens, you will make sure that everything is set up properly so you may seat customers and set up reservations quickly.  Compensation is around $20,000 a year.
Sales Associate – Maintaining a clean and welcoming store environment is a big part of this position as you'll greet and assist customers to select their purchases.  You will need to know about the merchandise in order answer any questions that the customer may have.  Compensation is around $20,000 a year.
Sommelier – You'll oversee all the wine service in a select restaurant, so knowing all about the wines is a major portion of this job.  As you're the wine expert, you'll train all staff members in the restaurant over the beverage selection so they can also aid customer in drink selection.  Compensation is around $45,000 a year.
Bellagio Interview Questions
These are some questions you may be asked during your interview:
Why do you want to work at the Bellagio? This is an extremely common interview question, so you should be prepared for it.  Talk about what drew you to the company, whether it was the company benefits or culture and why it's your first choice in places to work.
What experience do you have? Highlight all relevant experience that you have.  If you don't have any experience, as some positions don't require experience, talk about what you can bring to the job and the company instead.  Make sure to provide plenty of examples to back up your claims.
Where do you see yourself in the next few years? This question is geared towards full and part time applicants as your interviewer is looking to see if you see yourself with the company.  Be realistic in your career expectations, but make sure they know you're willing to take on extra challenges and responsibilities to move up in the company.
As this company relies heavily on customer service, you may be asked this question in the form of a hypothetical situation: How would you take care of an upset customer? Be practical and realistic as you walk through your method of turning the customer's experience away.
Several areas of the Bellagio will experience intense customer rushes throughout the day, so you may be asked this question: How do you react and work under pressure? Make sure to be honest and explain your reaction to the best of your ability.  If there's something in your reaction that you don't like, talk about how you're working on changing it.
Advice for the Application Process
How to apply for Bellagio online: start by searching for the position that you're interested in.  Once you've found it read all of the job requirements carefully before filling out your Bellagio application.  There is no printable application for Bellagio on their website.
Before attending your interview, do research on the company and the industry in order to have a list of questions that you can ask at your interview.  Although this seems excessive, especially for an entry level position, it will place you in front of the other candidates as it shows that you think ahead.
Dress appropriately for your interview in business casual, at the very least, as the interview will be in a formal setting.  If you've applied for a managerial or supervisory position, a suit would be more appropriate.  Have a friendly and positive demeanor when you attend your interview because it will give a good impression and show that you're ready to work with customers.
Show gratitude at the opportunity to interview with the Bellagio and inquire about the best way to check on your hiring status after your interview.  Few applicants will learn if they got the job during their interview as the company will want to screen all candidates before making a final decision.
Also See:
San Diego Zoo: Checkout the application page for work at San Diego Zoo.
Wynn Las Vegas: See our resource page for more information on Wynn Las Vegas careers.
Circus Circus: For career opportunities, fill out the Circus Circus online application.
Thunder Valley Casino Resort: Checkout the application page for work at Thunder Valley Casino Resort.
Seaworld: See our resource page for more information on Seaworld careers.
Company Links
https://www.hrapply.com/mgmresorts/Setup.app?op=override&employer_number=190&page=AppJobList.jsp
https://www.hrapply.com/mgmresorts/HRLogix.app