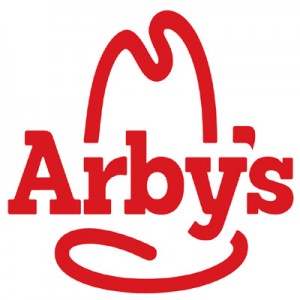 You're thinking Arby's, or at least about a position with Arby's. It's a customer service position where you'll need to pay attention to detail and the needs of others. The positions with Arby's include Shift and assistant manager, team member, cashier, and cook. These interview questions give you a general idea of what to expect.
Arby's Interview Questions
Since Arby's offers part-time and full-time positions, many of their questions are common, but they do have a few that relate directly to the restaurant.
How would you handle an unhappy customer? The interviewer would like to know how you would deal with an upset customer in a professional and calm manner on your own. 
What is your best/worst customer experience? You should describe a difficult customer, which helps with the previous question, and then give an example of a great customer. It gives them the idea of how you are within customer service from every aspect.
What is your greatest weakness? The answer to this question should be a compliment to you. For example, your weakness should be you're too organized.
Why did you leave your last job? You should have a specific reason as to why you left your last job, but down speak negatively of it. It makes them weary of you as an employee. 
How many times have you eaten at Arby's? If you're going to sell the product, you should know the product. They would like to know what you've eaten at Arby's and/or your favorite meal. 
Are there any days you aren't able to work? This question is asked, especially for part-time positions, so they can know how often you can work. Also, if they need a specific shift filled, they need to know if you can work it. 
What position do you see yourself excelling in? If you're looking to move up or just gain great experience, this job can help you. They can assist in helping you train for a higher position, or lead you in the direction of something if it isn't available at that particular restaurant. 
What makes you a good candidate for the fast food industry? Despite what you may believe going in, this won't be an easy position. Describe what it is about you and your work ethic that makes you perfect for the job.
These questions help give a general idea of you as an employee with little information.
Interview Tips
Always dress professionally when going to interviews. Don't wear shorts or tennis shoes. Your clothing should fit properly and not appear wrinkled. The way you present yourself is important because they see you before they speak to you. It also shows that you're really interested in the job. If you appear to not care, it shows.
Another important feature of an interview is your body language. Try to sit up straight and make eye contact. Don't let your eyes wander and be attentive. You don't want to appear as if you're not interested. Your body language says just as much about you as words do.
Before the interview, practice communication skills, making eye contact, posture, etc. Practicing is the best way to prepare. After an interview, you should follow up about two or three days later. However, try not to pester the company. You are probably not the only person they've interviewed, and they have to process all of the applications and interviews.
Just like other customer service jobs, a position with Arby's is for a candidate that loves assisting others and can exude customer service. An interviewer should feel that way about you once you walk out the door, and these top interview questions will help you give the best interview you can.