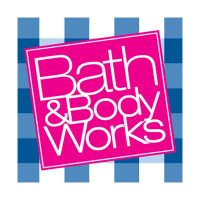 You can apply and get a job at Bath and Body Works by following these steps:
Step 1: Find the Bath and Body Works Career Website
The simplest way to discover what job openings are available is to begin by going to www.bathandbodyworks.com. Scroll to the bottom of the front page of the site and find the careers link.
Step 2: Download an Application or Browse Available Openings Online
Clicking on the careers link will take you to a page with multiple options. There is a link to find store locations in the United States and Canada (if you are interested in Canadian positions, click the apply online link under the Canadian locations link). You can click a link to download an application based on your location, or click a link to view current openings.
Step 3: Browse Current Position Openings
Clicking the link to view current openings will take you to a tool that will allow you to refine a search for positions from Bath and Body Works as well as other brands operated by the same retailer. You can refine your search results by location, job type, and whether they are full-time or part-time positions.
Step 4: Review Position Requirements
Once you have discovered a position you find interesting, you can click on it to review the job requirements. If you are qualified for the position, you can save the post to your job cart to keep looking or click the apply now link to apply for the post.
Step 5: Choose Whether to Apply Online or In Person
You can either use an application that you have downloaded and printed to apply in person for the positions you found, or you can go through the online application process.
Step 6: Complete Online Application
If you have chosen to apply online click the apply now link on the page for your chosen position. You will have to register to log in before you begin and accept a privacy agreement. You will be asked to upload a resume but you may also choose to fill out the information manually. After providing answers about your experience, availability, and other relevant information you can e-sign and submit your application.
Once you have submitted your application at a store location or through the online application process, you can wait to be contacted by Bath and Body Works.