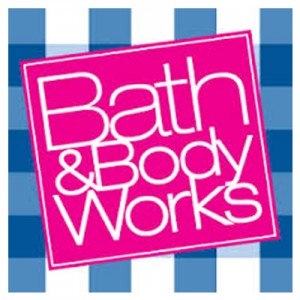 Bath and Body Works is a retail store chain started in 1990, offering home décor accessories, scented candles, shampoos, lotions, perfumes, soaps, spa items, and a host of other home and personal beauty product. The company currently has over 16,000 store locations throughout the United States, Canada, the Middle East, Eastern Europe, Latin America, and Asia.
All store locations are corporately owned by the company, meaning that franchise opportunities are not available. The company feels that corporate ownership fosters better customer relations and store operations due to a unified and consistent set of managerial guidelines.As a subsidiary of L Brands (Limited Brands), a world fashion and home décor leader, the company creates and markets their own fragrances, beauty supplies and lotions, and holds exclusive rights to the distribution of those product lines.
Since the company is a subsidiary, all corporate positions are held with L Brands, which oversees a host of company entities. Following is a list of all companies that operate under the L Brands banner:
Henri Bendel
Le Senza
L Brands
Mast Global
Pink
Victoria's Secret
Express
O. Bigelow
White Barn Candle Company
Limited
Since 1990, their business has generated over $2 billion in sales for L Brands, and is rivaled only by Victoria's Secret in terms of L Brand earnings.
If you're interested in a retail career focused on beautifying and rejuvenating the homes and lives of millions of people, and you enjoy working with customers in a relaxed, inviting atmosphere, apply today and become a team member!
Bath and Body Works Careers
Sales Associates must be committed to providing the highest quality customer service, be able to handle multiple tasks while assisting customers, be able to remain standing for long periods, and be available to work a variety of shifts.
Store Managers require a Bachelor's degree or the equivalent in work experience, and 3 – 5 years of retail related experience.
Get Your Degree!
Find schools and get information on the program that's right for you.
Powered by Campus Explorer
District Manager applicants must have a Bachelor's degree or equivalent work experience and at least 5 – 7 years of management level retail experience.
Corporate level jobs have requirements that vary greatly by field. However, most of these highly skilled positions require a Bachelor's degree and anywhere from 4 – 6 years of field related experience.
It should be noted that all upper-level management and corporate titles can be achieved with the proper professional experience. The company's hiring literature states regularly that work experience, or combined work and college level experience are held in the same esteem as a college degree.
How old do you have to be to work at Bath and Body Works? As an international company operating in a global marketplace, the company requires that all employees must be at least 18 years old.
Bath and Body Works Job Descriptions
There are numerous Bath and Body Works careers at the store, management, and corporate levels. Each position requires different levels of experience and education. Some store level Bath and Body Works jobs are:
Sales Associate
Co-Manager
Store Manager
District Manager
Sales Associates assist customers with their purchases, run cash registers, work with item displays, ensure proper stock levels, and handle general store maintenance. These are entry level positions open to most qualified applicants.
Co-Managers are the main liaison between the Sales Associates and upper management. They assist the Store Manager in administrative and accounting duties, assist with opening and closing, and oversee subordinates while dealing with customer service issues and product presentation.
Store Managers handle shift scheduling, hire and train prospective employees, oversee administrative duties related to payroll, earnings, and sales, and manage all aspects of daily operations. Store Managers also report to District Managers regarding sales and budgetary concerns. This is a skilled position only open to qualified candidates.
District Managers are responsible for the financial success of a group of stores, and implement the goals and procedures dictated by the corporate body. This is a highly skilled position only open to qualified aplicants.
Corporate careers consist of a wide range of managerial titles. Most corporate positions are held in Reynoldsburg, Ohio, with a few others held in New York and Illinois. These are all highly skilled positions only open to qualified applicants. Some common corporate job titles include:
Selling Specialist
Project Manager, Meeting & Events
Associate Vice President, Internet Marketing
Associate Vice President, Human Resources, Talent Management
Web Production Specialist
Photo Art Director
Marketing Manager
Associate Merchant
Salaries & Benefits:The company works to maintain the health and wellbeing of its employees by offering a competitive benefits package, including healthcare, dental and vision plans, a 401(k) program, life insurance, and disability coverage. Following is a complete list of employee benefits.
Health & Wellness Benefits
Life Insurance
Disability
Employee Assistance Plan
Health Care & Dependent Care Flexible Spending Accounts
Savings & Retirement Benefits
Paid Time Off
Merchandise Discounts
Tuition Reimbursement
Adoption Assistance
Commuter Benefits
Legal Insurance
Of course, benefits packages will vary according to job title, length of employment, and depending on which options the employee chooses to opt out of.
Salaries also vary by department and location. Minimum wage and other compensation related regulations that vary by state also affect salary projections. Here is a list of a few common positions and their average nationwide pay scales:
Sales Associate – $7.00 – $11.00/hr
Store Manager – $30,000 – $70,000/yearly
District Manager – $65,000 – 119,000/yearly
Marketing Manager – $50,000 – 100,000/yearly
Associate Vice President – $150,000 – $200,000/yearly
Advice For Application Process
If you'd like to fill out a Bath and Body Works application, visit the careers section of the company's website, which offers a simple way to search for Bath and Body Works jobs and explains how to apply for Bath and Body Works jobs online.
Once you're on the careers section of the website, you can choose your location and search available Bath and Body Works careers by clicking the "View L Brands Careers" at the bottom of the page. From there you can view Bath and Body Works jobs online, and download an application form.
Upon clicking the "View L Brands Careers" link, you'll be redirected to the L Brands careers page. Simply choose their company name from the L Brands drop down menu, and select your location and job category. Or you can simply download an online application.
Each listing in the careers section provides all of the qualifications and job responsibilities associated with each title. Once you've decided which position you'd like to apply for, go to that listing, scroll down to the bottom of the page, and find the "Continental United States, click here" link.
Once you click the link, a Bath and Body Works application form will open. This is a printable application for Bath and Body Works, meaning you cannot fill out a Bath and Body Works job application online. Your only option to apply for jobs at Bath and Body Works is to download, print, and fill out the printable application form. Once you've completed all the required fields on the free application, you can drop it off at a local store near you. Applying via a direct application offers a few options unavailable if you were to apply online.
First, you may get speak with a hiring manager, like an impromptu interview, which will allow you to ask job specific questions and hopefully make an impression prior to a formal interview.
Second, you can attach a resume to your application, which will allow you to expand on your past experience and skills in your own words, highlighted in your own way. This is especially important if you lack certain job qualifications but feel that other credentials you possess make you an ideal candidate. A well structured resume can shed more light on job specific areas of your past professional experience.
Competitors
If you're interested in a career intimately connected with the fashion industry and self improvement, and you enjoy helping others to beautify their selves and their surroundings, there are two other companies you may want to investigate.
The Body Shop is a cosmetics and make-up retailer offering over 1,200 beauty products in over 2,500 locations worldwide. Their focus is personal beauty products, made and manufactured using natural processes and ingredients.
Sally Beauty Supply operates more than 4,000 stores worldwide and offers more than 6,000 beauty products and fashion accessories. Their stores target beauty shop owners and spa operations due to their extensive list of professionally branded spa and beauty products.
Both of the above named locations offer online portals where you can research available job opportunities, learn how to apply for jobs with each company, and fill out applications online.
Also See:
QVC: QVC offers opportunities for both, beginners and experienced roles.
Sally Beauty Supply: For career opportunities, fill out the Sally Beauty Supply online application.
Fallas Discount Stores: Checkout the application page for work at Fallas Discount Stores.
The Salvation Army: For employment at The Salvation Army visit the application page.
Hobby Lobby: Visit the Hobby Lobby application.
Company Links
http://www.bathandbodyworks.com/
http://www.bathandbodyworks.com/category/index.jsp?categoryId=12481917