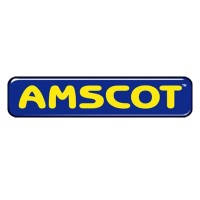 Amscot is a financial services company that offers non-bank services such as check cashing, bill payments, prepaid debit cards, money orders, and small short term cash advances.  One of the fastest growing companies in Florida, you can fill out an Amscot Application online at the link listed at the end of the page.
Amscot has over 235 locations serving 2.5 million customers in Tampa Bay, Orlando, and Miami, Florida. Founded by Ian Mackechnie, when he moved his family from Scotland to America, he started Amscot to help his employees conveniently cash their payroll checks and other financial services. The name derived from his country of origin and his new found home, America and Scotland.
Amscot adheres to the core values that make them a great company. They honor the values of integrity, energy, intelligence, and the ability to make it happen.  If you have these same values, then they have job opportunities or careers for you.   Their mission is to provide a convenient and friendly financial service to their customers while their associates earn above average pay in the field.
They have donated over 7 million dollars to Florida's non-profit organizations.  Through donations and fundraisers, they are addressing the needs of the communities.  They have partnered with police, the Salvation Army, and children in need groups with fundraising events, grants, contributions, and donations. They are also providing education in their community by offering financial education workshops.
Amscot Careers
When you apply for Amscot jobs online, you are looking for more than jobs in the financial services industry but for Amscot careers.  They offer management positions for career-minded individuals such as branch manager, assistant manager, and branch leaders.  You will find they give opportunities within the company that leads to career advancement.
For those who have some customer experience and want to get into the banking industry, Amscot is the company you should ask for a direct application. They offer an entry level position called financial services associate.  It is a great way to begin your career, and they offer quick advancements within the company with just an Amscot application.
How old do you have to be to work at Amscot? The financial services company is looking for people who have a customer service background, previous banking experience, or any experiences on in the restaurant and retail industry.  The age requirement for Amscot jobs is 18 years or older.
Benefits include fast career advancement within the company.  They offer paid holidays and vacations.  They also offer health, dental, and vision insurance. The company likes to hire within, so there is comprehensive training throughout your financial career.
The financial services company is open 365 days of the year and runs 24 hours a day at some of their locations.  You should consider that working for this company, you will probably have to work evenings, holidays, and weekends.  You will need to have a flexible schedule for shifts scheduled which include early mornings and late evenings.
Job Descriptions & Salaries
Branch Manager-The job description for a branch manager include responsibilities like keeping exact records, overseeing company policies and procedures, managing employees including hiring and terminations.  They also make sure that customers are satisfied with the services provided and provide training for associates in that area.  The salary for a branch manager is about $51,000 a year.
Branch Leader-A branch leader has much of the same responsibilities as branch manager and assistant manager.  You will be the epitome of customer service and, therefore, an example for the financial services associates. You will keep accurate accounting records for the store and follow company policies and procedures. You will earn about $20.00 an hour.
Assistant Manager-As an assistant manager you will work closely with the branch manager.  You will enforce company policies and procedures, provide an example of great customer service, you will help keep exact financial records of the store, and help develop a way to attain new customers. Your wage will about $15.00 an hour.
Financial advisor-A financial advisor for the company will help people with financial assistance with short term cash advances. You will also give advice and educate their customers about their finances. You will help the branch managers and associates with all company responsibilities of cash handling and other non-bank related services. You can expect a wage of $14.00 an hour.
Financial Services Associate-Your responsibilities include cashing checks, preparing money orders, processing requests for cash advances, and collecting payments on utility bills.   Other services you will provide are selling stamps, photocopying, sending faxes, and wiring money in a friendly atmosphere.  The wage for a financial services associate is $12-$15 an hour to start.
Amscot Interview Questions
Though there is no printable application for Amscot or a download application form, you should start to consider possible interview questions. They will want to see in person everything you have mentioned on an application form.
Why do you want to work for Amscot? There other banking institutes you can apply for, why are you choosing this company as a form of employment.  Research the company and be prepared to answer this question in the interview.
Tell me about your experience.  Even though you have filled out an application, they want to see how you articulate your previous experiences and what jobs you have had in the past.
What was the most difficult situation you had with a customer and how did you handle it?  Rely upon all your previous customer service experience.  They are looking for good customer service skills.
Give me an example when you went above and beyond for a customer? They want to know what will you do for customers so that they remain loyal to the company.
Where do you see yourself in the next few years? They are a company that hires within, it will be important to hire people they know will stay with them, and they can train as possible managers.
For management positions, they will ask about previous relations with co-workers or your experience as a manager. They might ask you how did you handle an employee termination of an employee.  Give details of that experience and highlight the positive things you did to help the employee before it came to termination.
Advice for Application Process
How to apply for Amscot online?  To apply for jobs at Amscot, just click on the link below for your free application.  Their career website will come up.  Be advised that you must have updated applications of the very latest search engines in order to fill in your online application. Unfortunately, there is no printable application form. You can also upload your resume to the website.
After you apply online and send in your online application, a recruiter or manager should set up an interview if they are hiring.  You can expect either a one-on-one interview or a group interview.  The interview could be conducted at an office and then if hired they will place you in a local office.
For Amscot jobs, you should prepare to take a 30 minute math test, in which you will be asked some basic math questions.  The math test may involve percentages, subtractions, and some addition.  You must pass the test with an 85% to 90% of the answers correct, in order to be considered for employment.
The recruiter has scheduled many people for the interview on an appointment basis. The best advice is to show up on time for your interview and dress professionally for the job.   It is important to note that they do background and credit checks at the time of the interview.  For this job, you may be asked to travel over 25 miles for work.
Also See:
Raymond James Financial: Checkout the application page for work at Raymond James Financial.
Ernst & Young: For employment at Ernst & Young visit the application page.
Bank of The West: Visit the Bank of The West application.
Edward Jones: Use the Edward Jones job application to apply here.
Chase: Use the Chase job application to apply here.
Company Links
http://www.amscotfinancial.com/employment.aspx
http://www.amscotfinancial.com/financial-services.aspx