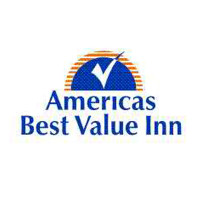 America's Best Value Inn is a chain of hotels owned and operated by Vantage Hospitality with branches across the United States.  To find out how to apply for America's Best Value Inn, follow the link at the bottom of the page or use the information provided to see the different career paths available and start your America's Best Value Inn application.
Vantage Hospitality includes other brands such as Canada's Best Value Inn and Lexington by Vantage, and the company has been going since 1999.  America's Best Value Inn claims to be the 10th largest hotel chain in the world.  It has over 1,000 locations with the Best Value Inn brand stretching across the US, Canada and Mexico.
The hotels are generally intended for short stays and cater to many different types of guests including families, business travellers and groups.  Most of the hotels include a free continental breakfast for their customers and some locations include swimming pools.  Most hotels also offer high-speed internet and premium television programming.
ABVI offers a number of different packages depending on the needs of their guests.  You can find sports package deals to provide you with accommodation convenient to a wide variety of different local sporting events.  There are also business travel deals that not only provide rooms for business travellers to stay in, but also rooms to hold business meetings.
America's Best Value Inn Careers
There are many different America's Best Value Inn jobs based in their different locations including Front Desk Representatives, Housekeepers, Laundry Operatives and Managers.  Many of these positions are entry-level and so will only require minimal experience, although managerial positions will generally require you to have proven experience in a similar role.
There are also America's Best Value Inn jobs in the corporate side of the industry, although you need to apply online via Vantage Hospitality. The company is currently hiring for job opportunities in Information Technology, Sales, Marketing, Human Resources, Finance and Accounting and others.  You will often need to have a relevant college degree.
How old do you have to be to work at America's Best Value Inn?  You must be at least 18 years old or over to apply for jobs at America's Best Value Inn.
There are many different benefits to America's Best Value Inn careers.  Vantage Hospitality pay 100% of insurance premiums.  Eligible employees will also be entitled to health insurance packages including medical, dental and vision insurance as well as life insurance.  There are also tuition fee reimbursement programs.  Other discounts are available to employees from time to time.
The hotels are open 24 hours a day, 7 days a week.  You will need to check your exact job description to find out your specific working hours.
Job Descriptions & Salaries
Front Desk Clerk – Front Desk Clerks are the front line of the hotel as they are the first members of staff to encounter guests. You will need to handle reservations and enquiries and be able to resolve any issues that arise with the guests.  It helps to be knowledgeable about the local area.  The average pay for this job is $8 an hour.
Night Auditor – Working as a Night Auditor your responsibilities will often be similar to those of the Front Desk Clerks although there will be fewer guest enquiries.  Customer interaction will still be important but your duties will generally involve financial tasks and analysis.  The role is usually paid at a rate of $8/hour.
Housekeeper – Room Attendants or Housekeeping Staff are required to ensure that all rooms meet the expected standards that guests need when they stay at the hotel.  Duties will include cleaning the bathrooms, making the beds and restocking various items.  This is an entry-level role and will typically be paid at $8-9 an hour.
General Manager – General Managers will need to be able to multitask efficiently so that they are able to supervise all of the services provided by the hotel and ensure that they maintain acceptable standards.  General Managers are responsible for hiring, training and managing staff as well as various administrative and financial duties.  The salary for this role starts at $34k/year.
America's Best Value Inn Interview Questions
Practice some typical interview questions once you've submitted your America's Best Value Inn application to increase your chances of employment.
Why do you want to work here? Show your dedication by making sure your answer is specific to the company you're interviewing with.  It helps to do some research on the company before you go. 
What are your career goals? Outline where you see yourself in the future when you answer this question but always remember that they are looking for people who are planning to develop their careers with them.
How would you handle a customer complaint? Customer service skills are a very important part of many hospitality jobs even if your role isn't specifically customer facing.  You will need to show that you can be calm and professional if this situation occurs.
What is your greatest strength?  When you answer this question make sure you choose something that is related to activities you will be performing in the job.  You should use every question as an opportunity to show you are the right candidate.
What customer service experience do you have?  This could be experience from another industry but be specific about your past employment history.  Include details about how long you worked in previous jobs.
Advice For Application Process
To get started on your America's Best Value Inn job application online, search America's Best Value Inn jobs online or follow the links below to find the careers webpage of their parent company, Vantage Hospitality.  Applications for corporate jobs will have to go through this site.  Fill in their online application form and upload your resume.
To submit applications to a local hotel you will need to go down there in person and request a free application for any available positions by speaking to the manager.  You can't download a printable application for America's Best Value Inn.  Try to give a good first impression when you go by being well presented.
The entire application process should normally only take a few weeks for entry-level roles.  After they receive your application they will invite you for one or more interviews, with the General or District Manager.  It's very important to be smartly dressed at your interview as appearances are very important in the hospitality industry.
During your interview, consider their questions carefully and answer in complete sentences, giving specific examples where you can.  Use every question as an opportunity to demonstrate why you are the most qualified applicant.  Sometimes it might be necessary to follow up after the interview via phone or email to check on the status of your application.
Also See:
Extended Stay America: Use the Extended Stay America job application to apply here.
Quality Inn: For career opportunities, fill out the Quality Inn online application.
Crowne Plaza: See our guide for careers at Crowne Plaza.
Aloft: Visit the job application for Aloft to apply today.
Ramada Inn: For employment at Ramada Inn visit the application page.
Company Links
http://www.americasbestvalueinn.com/contactABVI.cfm
http://www.vantagehospitality.com/careers.cfm