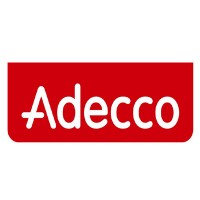 As a successful career assistance service company, Adecco Staffing has become known as a leader in the human resources industry. If you have an interest in working for an up and coming, yet established company, information about filling out an Adecco Staffing application can be found below.
Partnering with small, mid-sized, and Fortune 500 companies, they specialize in all major industries. They are part of the Adecco Group, which is the leading provider of Human Resource solutions in the world. With over 31,000 employees operating out of 5,000 branches in 60 different countries, Adecco Group's professional reach is monumental. Beginning a working relationship with Adecco Staffing opens up doors to the internationally recognized company, Adecco Group.
Due to their enormous success, this company offers numerous opportunities for people to begin Adecco Staffing jobs on their way to a lasting career. Founded in 1996, they have already grown to include more than 500 branches where 70,000 plus potential workers are assisted each and every day. Their focus is on building lasting livelihoods for clients and employees alike.
Adecco prides itself on maintaining the values of 1) integrity, 2) service, 3) accountability, 4) dignity, 5) respect, 6) diversity, 7) growing talent, 8) disability initiatives and many more. Through these values they have been able to continuously grow in strength and success.
Adecco Staffing Careers
Throughout their stores, Adecco Staffing careers offer a wide range of possibilities for everyone. They offer in office positions including recruiters, senior recruiters, managers, clerical/administrative assistance positions, and many more. This comprehensive list should give any potential applicant confidence that there is always a position perfect for them with Adecco.
Corporate posts are also readily available. The North American headquarters, located in Jacksonville, Florida, can be reached by the telephone numbers available on their website for any enquiries regarding the company or how to apply for Adecco Staffing online. Most Adecco branches are open from 7:30 AM to 5:30 PM Monday through Friday. However, their website is up and running 24 hours a day and contains a detailed list of the services they provide. The corporate office is mostly available during the normal business hours of 8:00 AM to 5:00 PM Monday through Friday.
How old do you have to be to work at Adecco Staffing? Most entry level positions require a minimum age of 18 years old. However, some positions require or recommend a Bachelor's degree implying an older age limit.
A few of the things offered to Adecco Staffing staff are a work environment that encourages diversity and a people first attitude within the management. Advancement opportunities are also in great supply with this company. Health benefits including medical, dental, and vision may be offered to certain upper level employees, but the packages vary based on the different locations and positions. 401K plans and paid holidays are also provided. These are just a few reasons to apply for jobs at Adecco Staffing and seek employment with a company whose job opportunities are never ending.
Job Description and Salaries
Recruiter: A recruiter will consult with client hiring managers, develop sourcing strategies, interview and assess candidates, develop a network of ready to work candidates, facilitate meetings between candidates and clients, develop long term relationships, and maintain/update documentation of all client and candidate interactions. Applicants should possess a Bachelor's degree in a related field, 1 year of recruiting experience, and MS Office knowledge. They will make around $43,000 per year.
Senior Recruiter: These employees must perform all recruiter duties as well as serve as the first line for customer and associate issues, assist the branch in development of short and long term recruiting plans, and perform onboarding, mentoring, and training for all new recruiters. All applicants should have a Bachelor's degree and a 3 year related work background. Average pay is $50,000 a year.
Manager: A manager will be in charge of training recruiters, leveraging internal/external resources to recruit the highest caliber of candidate, working with recruiters, coordinating and managing external advertising, assessing recruiting strengths, reviewing candidate's resumes, maintaining an awareness of market salaries, and overseeing order development. A Bachelor's degree is required as well as 5 years of a related work background for an annual salary for $57,000.
Client Service Specialist (Corporate position): Responsibilites for this position include reviewing timesheets and invoice documentation, submitting invoices, identifying and researching billing and payroll issues, assisting the Cash Application department, performing account receivable research, and communicating with the Accounting department. Requirements include a high school diploma and 3 years in billing. Hourly pay ranges from $12 to $15 an hour.
Adecco Staffing Interview Questions
After searching for Adecco Staffing jobs online and filling out your free application, it's time to begin preparing for the possible enquires made during the in-person process:
Will you continue to look for jobs in this field if we do not off you the position? Whether the answer is "yes" or "no", they just want to know how deep your interest is in this particular field. Express that you are incredibly interested in HR and you'll be fine.
What do you know about our company? Doing some research before your meeting will be incredibly beneficial. Have a few point to hit when asked this. Talk about the services you know they provide and why those services intrigue you.
What are your strengths? Be careful not to brag when answering this. Be confident in your abilities and in your successes, while still remaining humble and maintaining an eager to learn attitude.
What are your weaknesses? It's important to not be too negative when describing yourself. Choose characteristics that could be construed as negative as well as positive. These can include things such as "I'm a perfectionist" and "Some people say I work too hard."
Why do you want to work for us? Again, research is important when applying for any job. Visit the company website and peruse it before going in for your meeting.
Advice for Application Process
Whether you are looking for a printable application for Adecco Staffing, a direct application, or a simple "download application form" tab the Adecco Staffing application process is easy to use for everyone. The easiest way is to apply online by utilizing the second link listed below. There you will find a search engine where you can search available openings by keyword, category, or by location.
To complete the online application you will be required to search for openings, choose a position, read the description carefully and thoroughly, and then click the "apply for this job online" button at the top of the page. Simply follow the provided directions to fill out as many applications as you'd like. Unfortunately, there is not a printable application form on the Adecco Staffing website, how visiting your local office for a hard copy is always an option. Just be sure to take in a copy of your resume.
For the in person meeting with the manager it is important to remember to dress professionally, exhibit good hygiene, and show your personable nature. This company is primarily based in the customer service business, therefore, being friendly and energetic is vital to your success.
Remember, it is always a good idea to have a few enquiries of your own.  A few examples of these could be:
When are you looking to fill the position?
What do you expect from an employee?
How often do you promote employees?
This will show you are an eager applicant. It would also be beneficial to you to reveal any and all company knowledge you possess. Doing a little research beforehand can only help. At the end of the meeting, thank your interviewer for the chance to meet with them and shake his or her hand before leaving.
Also See:
Cox Communications: See this page for jobs at Cox Communications.
Coca Cola: Visit the Coca Cola application.
Convergys: Visit the job application for Convergys to apply today.
Comed: Comed offers opportunities for both, beginners and experienced roles.
Suddenlink: See our resource page for more information on Suddenlink careers.
Company Links
http://www.adeccousa.com/about/careers/Pages/welcome.aspx