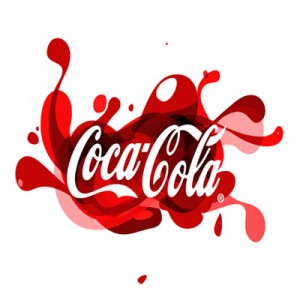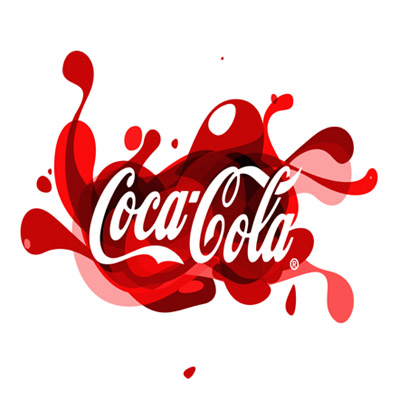 Coca Cola leads the world's beverage industry with over seventeen brands including Minute Maid, Dasani, Simply Orange, and SmartWater. In 1886, Coca Cola, meaning "delicious happiness" in Mandarin, was created by John Pemberton in Atlanta, Georgia. Since then the company has spread around the globe to reach over two hundred countries in six different operating regions.
This growth has allowed the company to employee thousands of associates worldwide. At the end of this article is a link to the Coca Cola application on their career page where a job search engine and online profile can be utilized to find one of numerous job opportunities.
In over one hundred years this company's average daily servings has increased from just nine people a day to 1.9 billion individuals. Along with that massive success, they have also maintained a fifty-two year streak in which their annual dividends have increased. Not only is this company one that has an extreme monetary success rate, but it is one that prides itself on the success of their team.
Employing over 130,600 associates as of 2013, Coca Cola is named on Top Corporations for Women's Business Enterprises and is ranked a top organization for multicultural business opportunities. They seek out diverse individuals to join their company in an effort to harvest a connection with all the countries that sell their brands. Coca Cola is run with the values "leadership, passion, accountability, collaboration, innovation, quality, and diversity" in the minds and hearts of all their employees.
If you are interested in working for a successful company that will provide you with a multitude of avenues to grow professionally, information is available on their website regarding available positions, requirements and the Coca Cola application itself.
Coca Cola Careers
From assembly line positions to managerial positions, Coca Cola jobs are of a wide variety in an even larger array of locations. The Supply Chain Function includes employees in Distribution, Procurement, and Customer Services. Upper management positions range from Marketing: Brand Management, Creative Services, Marketing Research, et cetera… to Finance: Accounting, Financial Analysis, Audit, Business Development, Tax and Treasury.
Along with these come numerous opportunities for internships where students or people looking to change their career paths can learn about the industry from the best. Coca Cola jobs also include Aviation based positions including pilots and dispatchers.
Get Your Degree!
Find schools and get information on the program that's right for you.
Powered by Campus Explorer
Coca Cola employees are provided with medical benefits as well as dental for the associate and all eligible dependents. They also offer Workplace benefits such as an inclusive and fair environment and a commitment to proper employee training. Lifestyle benefits range from paid vacations to adoption assistance and quality-of-life benefits. Retirement plans are offered including a 401K plan with company match of three percent.
How old do you have to be to work at Coca Cola? Due to the fact that this company has a wide range of positions and numerous locations, the age requirement can vary. However, for most positions the minimum age is 18 years old. Be sure to check the various requirements for each position upon applying.
Just as the age requirements can vary, the hours of operation for Coca Cola can also vary depending on which location you are applying. The main headquarters is located in Atlanta, Georgia and can be reached during business hours.
Coca Cola Job Descriptions
Route Salesmen: Employees of these function are expected to be efficient and have good time management as they are on the front lines for ensuring customers receive products promptly. They can clock anywhere from 25 to 50 miles a day making deliveries. Pay averages about $13 per hour.
Route Checker: Workers in the position check in drivers making sure they're at the proper locations and ensuring they're delivering the correct product. Responsibilities include checking in about 60 to 70 trucks per day.  Pay is similar to that of a route salesman.
Route Process Administrator: This position places the employee in charge of all the customer service tickets. They are expected to assist in whatever the sales employees need from getting orders out the door to answering customer phone calls.  A person in this position can expect to make, on average, $15 an hour.
Brand Manager: As a brand manager people are expected to reach consumers through campaigns and in-store collaboration. A target group may be mothers and the brand manager would be in charge of creating ways to pull moms in and show them why they should give Coca Cola products to their families'. Due to the high importance of this position and the longevity of this particular Coca Cola career path, employees usually make a salary of six figures.
Marketing Director: A marketing director will work on specific campaigns as well as strategize for large venues such as professional sporting events. This is a primarily creative position designed around individuals with unique minds for coming up with clever advertising campaigns. Pay is similar to that of a Brand Manager.
There are numerous Coca Cola jobs online. You can apply online with a direct application for all of these positions and more.
Coca Cola Interview Questions
Here are a few common interview questions you may be asked when applying to begin one of many Coca Cola careers.
Why do you want to work for Coca Cola? This is the most common question asked in most interviews. Here they are primarily looking for someone who expresses passion for the brand. This would be the time to reveal any knowledge you had about the company and its products before seeking employment, especially your own personal experiences enjoying their beverages.
How would you handle a situation in which … ? Numerous situations could be placed in the blank on this question. The best thing to do is make sure you take your time answering the question and really put yourself in the situation they describe before answering.
If applying for a driving position, do you have car insurance? Before hiring someone for a driving position Coca Cola will ensure you are have auto insurance, so if you are applying for a driving position make sure your auto insurance is up to date before submitting your applications.
If applying for a managerial position, you may be asked to describe a position in which you've helped a team member with a problem. With this question they are hoping to find someone who can succeed in a leadership position without causing extra tension amongst workers. If you are applying for a position in which people will work under you, you should have adequate leadership experience and be able to recite one instance in which someone needed your help. Be confident without bragging.
If you could create your own internship at Coca-Cola what would you be doing and how would it help the company? This question is designed to find out if you have a creative mind. They want people that are able to further the brand and this question allows them to find out if you are able to creatively come up with ideas and also what aspects of your work ethic you are most proud of. Make a list before going to the interview of the qualities you could bring to the company.
Advice for Application Process
Before filling out the online profile and searching for jobs it is important to do your research on the various positions offered. Coca Cola has such a high number of job opportunities that it is important to know which position you are right for before attempting to begin the application process.
To apply for jobs at Coca Cola there are links included below on how to apply for Coca Cola online. Due to the way their job application online process is set up, there is not a way to download application form or a printable application for Coca Cola. It is a free application with an online profile you can create. However, you will have the opportunity to upload a resume and cover letter.
Once you've completed your online application, searched, and found the right local job for you it's time to begin preparing for you interview. If you are applying for an hourly, entry level position the most important thing to express to your interviewer is passion for the company. Drink a can of coke before the interview so you have the taste on your lips ready to talk about how delicious their product is. Chances are, most people are extremely familiar with the Coca Cola brands, so just remember to talk about how much you love the product.
The same goes for someone applying for a Brand Management position. However, for this jobs it is important to reveal your creative side. The interviewer needs to see that you have a mind capable of creating phenomenal advertising schemes.
Without a printable application form it is easy to apply for positions with this company. Go into the interview with questions to ask. These can include, when they would want you to start work and what they're hoping an employee can bring to the company. Always express gratitude at the opportunity to be interviewed. Depending on the location you're applying for you may be offered the job in the interview or it may take up to a week. It's important to be patient, but let them know you're eager to begin work.
Also See:
Convergys: See this page for jobs at Convergys.
PECO: Visit the PECO application.
TMC Transportation: Visit the job application for TMC Transportation to apply today.
Halliburton Construction: Checkout the application page for work at Halliburton Construction.
Dish Network: Use the Dish Network job application to apply here.
https://www.youtube.com/watch?v=WVpal3h09_w
Company Links
http://www.coca-colacompany.com/careers/