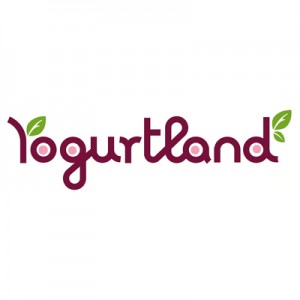 Founded in 2006 by Phillip Chang who believed a philosophy of real experience began with letting guests choose what they want, the company focuses on real flavors, real ingredients and real relationships with guests. Currently Mr. Chang is the Chairman of the organization.
He continues to oversee the corporation by setting strategy and vision for its continuation, while expanding his personal focus on mission activities including bringing clean water and education to South America and Southeast Asia.
The growth of the business has been explosive. With nearly 300 locations, it has been named to Inc. 500 list of fastest growing private companies in the United States. One strategy fueling growth is maintaining control of the frozen yogurt making process from developing recipes, obtaining ingredients, and raising the standards for flavor and quality of its product to serving the finished product to customers.
The corporation is based in Irvine, California and has stores in twenty states in the United States and other countries. A Real Rewards program is offered that rewards with free yogurt, a personalized card, and an unlimited cup of yogurt. It is a loyalty program that is designed to make visits as exciting as possible. You earn points for purchases. There are three levels of reward that include the green level, the raspberry level and the platinum level.
Fundraising takes place at local stores and the community sponsored by the corporation and often 100% of contributions are donated to the charity.
Yogurtland Careers
Assistant store manager and store manager must maintain the operation for the location in a financially responsible way. This includes shift scheduling, work assignments, training, communicating with corporate offices, and the ability to provide leadership, team building, and organizational planning.
Responsibilities include ensuring compliance with company policies and procedures. There are cultural qualifications required that include the business philosophy. To be humble, practice teamwork, be passionate, be innovative and operate with an open mind and new ideas, and abide by the motto; totally honest – totally kind (THTK).
Get Your Degree!
Find schools and get information on the program that's right for you.
Powered by Campus Explorer
As with any large corporate entity, there are positions available in the fields of accounting, administration, marketing, information technology, infrastructure, real estate, construction, design, and many more. Always seeking part-time and full-time applications, there are many positions available. New locations are continually opening offering many jobs and careers with unlimited potential. Each store has some common jobs to be filled.
The business cultural qualifications required of applicants for all positions include:
Humble – We are modest, respectful, open and never arrogant, despite our successes. We grow by giving and accepting honest feedback, even when it is personally challenging Teamwork – We work collaboratively by capitalizing on the strings of every member of our team and collectively own both our successes and our shortcomings.
Passionate – We love what we do, reach for the best, and strive to positively impact the lives of our guests, colleagues, franchisees, and vendors.
Innovative – With an open mind and fresh ideas with our continuously evolving and creating new possibilities in our products, the way we do business, and our interactions with others.
THTK: Totally Honest – Totally Kind – We work and live with great integrity, accountability, and compassion.
How old do you have to be to work at Yogurtland? You must be at least 16 years old to apply and work.
Store associates must meet the physical requirements of the job. Walking, standing, hand use, cash register operation, able to carry up to 40 pounds 100 feet, pushing, pulling, grasping, and more. If hired, store associates must sign confidentiality and non-disclosure agreements.
In a managerial position some college or equivalent experience is required. Must be Proficient with MS Office Word and Excel programs and hold a ServSafe or similar certification. Managers must meet the physical requirements of walking, standing, hand use, bending, lifting, twisting, able to carry up to 40 pounds for 100 feet, pushing, pulling, grasping, reaching above to below shoulder, use a keyboard and more. If hired, managers must sign confidentiality and non-disclosure agreements.
Above industry average wages and salaries can be earned with the company. Cashiers earn an average of $8.54 per hour. Shift leaders and supervisors earn nearly $10.00 per hour as an average. A manager averages $13.16 per hour and up to $32,000.00 annually for general managers.
There are many benefits of employment at the business. Competitive pay, paid training, and career advancement opportunities, are some benefits you could earn while working at your local store. A comprehensive benefits package is offered to eligible employees that includes health care, 401(k) retirement plans, paid time off, and an employee discount for menu items.
The potential for a rewarding work experience and advancement in your career are some of the reasons this is a great place to work. Free samples are sometimes given to employees. Competitive pay and comprehensive benefits are a standout in the industry.
Yogurtland Job Descriptions
Store associates handle the cash, process credit and debit cards, and ring up orders among other responsibilities. They often fill additional roles as needed such as training, coaching and development for new employees. Excellent customer service, cleanliness, ensuring health and food safety, are met in a fast-paced, fun environment.
Shift leaders assist managers, assist in cash handling, and conduct training, coaching and development of personnel. Basic management and leadership skills are utilized for this job description.
Yogurtland Interview
After submitting your online application or making a direct application in person at your local store, you are ready to interview for one of many job opportunities. Arrive at your appointment on time. Bring any requested documentation and dress professionally. Knowing about the business history and general store operations will present an image to the interviewer that you are serious about the job and have a take-charge attitude.
Ask questions about the position you are interviewing for, such as how many hours you would be working and when, what would the salary be, the physical requirements of the job, and anything that would affect your performance or ability to do the job.
The hiring process may consist of one or more interviews with a single screener or a group, depending on the job or career you are applying for.
The interview is the applicant's opportunity to detail their experience and qualifications that make them the perfect candidate for the position.
Advice For Application Process
How to Apply for Yogurtland Online
A leader in the industry, the company has a reputation that is unmatched for quality of ingredients, real California milk, and a fun, friendly working environment. The Yogurtland application can be found online through a link at the company's website.
Yogurtland Job Application Online
You can find Yogurtland jobs online through their main website's careers page. A detailed job description is found here, as well as openings listed.  The listings are separated by choices for retail employment and corporate careers. Reviewing the jobs, locate a position or positions that you want to apply for and select the tab that says "Apply for this position".
There is an application form to fill out and you can upload your resume when you apply online.  Make sure your resume is free of mistakes, accurate, up-to-date, and appropriately formatted before uploading.
You Can Apply in Person – Printable Application for Yogurtland
You can submit a Yogurtland application when you download application form, which is a printable application form to fill out and take to your local store to submit. This is a free application.
California milk with no antibiotics or added hormones is used to create delicious frozen yogurt. The finest ingredients from pistachios, Madagascar vanilla bean, toasted coconut, mangos, and tangerines are among the high-end ingredients used to make the best possible product that is high in Vitamin C, Vitamin D and probiotics.
A team of "flavorologists" develops recipes for the chain. There are currently more than 150 different and customized flavors available. This division is responsible for finding new flavors from reputable sources, both local and exotic. Offering seasonal flavors is also a recipe for success at the company. In the fall a popular selection is the pumpkin pie flavor, which is a non-fat, gluten-free option made with real pumpkin and spices, available through Thanksgiving. All of the frozen yogurt flavors meet the National Yogurt Association Criteria for "live and active culture frozen yogurt" and are also made in a kosher-certified facility.  There are choices for those people who need non-dairy, gluten-free and no sugar added options.
Always an innovator, the corporation has a mobile app available for iPhone and Android. With this app you can pay with your mobile device, track your Real Rewards, manage your Yogurtland Card account and balance, and reload your card. You can also find a store location and get directions, phone number, hours and daily flavor menu. Almost 500,000 consumers have downloaded the app. The app is found at your mobile app store.
Other entities have entered the frozen yogurt industry. Orange Leaf Frozen Yogurt is based in Oklahoma and operates a chain of stores in over 300 locations. The first frozen yogurt store in the United States was opened in 1981 by TCBY. Both of these companies offer a similar product and have positions available in this industry.
Also See:
Cookies By Design: See our guide for careers at Cookies By Design.
Jamba Juice: Use the Jamba Juice job application to apply here.
Mrs. Fields Cookies: Visit the job application for Mrs. Fields Cookies to apply today.
The Coffee Bean & Tea Leaf: For employment at The Coffee Bean & Tea Leaf visit the application page.
Einstein Bros. Bagels: For career opportunities, fill out the Einstein Bros. Bagels online application.
Company Links
http://www.yogurt-land.com/jobs/