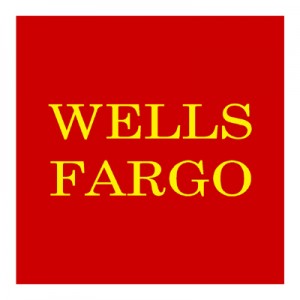 Do you have an interest in finance, banking, or business? Then you will be perfect for Wells Fargo, a company that can help you move up in a much-needed business. Positions include Personal Banker, Teller, Financial Analyst, Sales Consultant, and Retail Sales Supervisor. These top interview questions will help you demonstrate how you can be an asset to the company.
Wells Fargo Interview Questions
Here are questions asked during most Wells Fargo interviews that focus on your work experience and also your morality.
Why do you want to work at Wells Fargo? Talk about what interests you about the position and Wells Fargo itself. If you're in school for business or finance, give them your future plans and how the position will help.
Do you have experience dealing with large amounts of cash?  Discuss experience with registers and being responsible for a personal bank. In any position, you will need to handle cash and understand the importance of it.
What would you do if you knew someone internal was stealing? Talk about how you would approach the situation: if you would speak to the person about it personally or instead, go to management about it.
How would you deal with an upset customer? Describe what steps you would take to calm the customer and how you will resolve the situation. They want to know if you can deal with a particular situation without always needing management.
What are you hobbies? Outside of work (and possibly) school, what things are you into? Also, they would like to know if these hobbies will interfere with your work schedule, or if work will interfere with pre-made plans.
Have you ever held a position that included a personal sales goal? Assuming hat you had a sales goal, how did you reach it? Give details of the steps you took to reach the goal.
Tell of your biggest accomplishment, what obstacles you faced and how you overcame them. This is a question that talks about your ability to overcome issues and how you plan to take on certain job issues.
When did you do something that was morally right rather than choose the easy way out? This doesn't necessarily have to be an answer about a previous job. However, you are working in a job where you're responsible for other people's earnings. They want to know that you'll do the right thing.
These few questions are typically asked in most interviews, both the phone and group interview.
Interview Tips
Interviews with Wells Fargo usually take place in stages. First, there's a phone interview, then a group interview, and finishing with a one on one interview with a manager. During the phone interview, be sure to speak clearly and answer each question the best you can. They ask questions about your work and education history.
The group interview may ask some of the same questions asked during the first stage. With a group, there is no need to answer the questions first. If they ask individually, always have an answer prepared. If they ask the entire group, don't speak over anyone. If you are disrespectful to those being interviewed with you, it appears as if you'll be disrespectful to coworkers and/or customers.
The one on one stage is with management. During the meeting, you should emphasize your technical skills and different abilities. Also, you attire you should be very professional. It is suggested that both men and women wear a suit. Don't wear jeans and don't be too casual. Bad appearance will usually result in not being hired.
These positions are good for someone looking for a career with finance or business, and these top interview questions will help you thoroughly prepare.