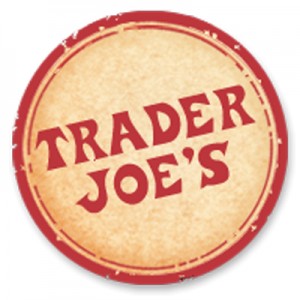 Starting out as a chain of small convenience stores in the late 1950's, Trader Joe's evolved into the specialty food grocer that it is today. The first location that bore the Trader Joe's name opened in 1967 in Pasadena, California. Most of its inventory was liquor (a lot wine), nuts and cheeses.
Today, this specialty grocery store is represented in 39 different states for a total of over 400 stores. They are on a mission to spread their name across the country. They are constantly opening new locations in previously uncharted territory. The two newest states to fly the Trade Joe's flag are Idaho and Colorado.
Trade Joe's is most known for their own brands of delicious foods that can only be found at their stores. These innovative and yummy snacks have eaters hooked from the first bite. Some of their snacks are seasonal, like the popular Peppermint Joe Joe's, and nearly sell out the moment they hit the shelves.
Apply for jobs at Trader Joe's today. Visit their website to find available Trader Joe's jobs online and to read a detailed job description for Trader Joe's positions and additional information about the Trader Joe's application process.
Trader Joe's Careers
How old do you have to be to work at Trader Joe's? The minimum age for employment at Trader Joe's is 16 years or older. Positions beyond the entry-level crew member job require some prior experience and may push this minimum age past 16-years-old. No prior experience is required for crew positions. However, prior experience can always help an applicant standout.
As previously mentioned, some Trader Joe's positions require you to already be an employee. The merchant and captain jobs are only available to people lucky enough to be promoted from their existing Trader Joe's jobs. Thus, they cannot be applied to, even by the most qualified of external applicants. With their knack for promoting from within, Trader Joe's is looking for candidates that have all the desirable qualities needed for success. Their belief is that they can cultivate these qualities to shape and develop their team into the perfect crew.
Trader's Joe employees must be flexible. This does not mean in scheduling. Flexible in the sense that at any moment a crew member could go from working at the cash register,  to mopping up a mess, back to cashier and then suddenly be sent to stock shelves. Unlike traditional grocery stores that hire people specifically for each task (cashier, bagger, etc.), Trader Joe's teammates need to be able to do it all and change from position to position at a moment's notice.
Get Your Degree!
Find schools and get information on the program that's right for you.
Powered by Campus Explorer
Trader Joe's have a lot of products that are on their shopper's most wanted lists. Sadly, a lot of these products are seasonal or have short-lived runs. This leaves customers with constant streams of question when they realize their new favorite snack won't be around for a little. Trader Joe's employees must have the ability to answer all of these customers' questions with a positive attitude. Customer service is always important in any store environment.
The ideal Trader Joe's worker has drive and determination to succeed and grow. The company has designed their model around promoting from within. In order for this model to work, their employees (especially those at the bottom level) must have a dedication to the job and the desire to move up in the company.
Trader Joe's likes to keep its employees happy. This includes providing them with some of the best wages in the industry. Pay increases come often for employees. They routinely recognize standout performances by their crew and reward those who excel with pay raises. Every year employees have the opportunity to receive a $2 an hour raise. The starting salary for a crew member is $9/hr, but it does not stay there for long. The average wages for these employees are around the ballpark of $13/hr, a true testament to the company's generosity when it comes to dishing out raises.
Merchant employees make around $20/hr. Some merchants reportedly make a salary instead of an hourly wage. This salary can be as high as $45,000 a year. Management level employees (mates and captains) make above industry standard salaries. Mates make as little as $45,000 a year and as much as $75,000 a year. The Trader Joe's captains make a sizeable salary that usually hovers around the low six figures.
All qualified employees receive a contribution to their 401(k) retirement planning. All employees qualify for health insurance after only a few months of employment.
Trader Joe's Job Descriptions
Trader Joe's treats its stores like a ship. Trade Joe's careers are appropriately named using maritime terms. They are broken down into the crew, merchants, mates and the captain (they also have office crews or corporate offices in California and Massachusetts).
The crew members are considered the bread and butter of the staff. They handle everything from cash registers, receiving and unloading deliveries, stocking shelves, building displays, mopping floors, cleaning bathrooms and, perhaps most importantly, answering questions about Trader Joe's products. The ultimate goal of all crew members is to ensure that every customer has a great experience during their time shopping at the store.
Merchants have all the same duties as a crew, but have already proved themselves as a valuable member of the team during their time as a crew member. Merchants can only be promoted from the crew position. Trader Joe's does not hire new merchants. These employees are meant to be role models for what an exemplary crew member should be like. Merchants can be looked to for guidance by fresh recruits and have the experience to field tougher questions posed by customers. This is not a managerial or supervisory position.
Mates are the equivalent to what most stores would call a supervisor. This role, unlike Merchants, can be applied for by qualified candidates. However, 75% of mate positions are filled by crew or merchant employees who routinely perform exceptionally day after day. Mates also carry the same tasks as crew and merchants, but they have the added responsibilities of training and directing the crew to make sure that everyone is working efficiently.
The captain is the head of any Trader Joe's team. Captains are always promoted from within (almost exclusively from the mate position). Using his or her cabin of mates for help, the captain creates strategies to direct and develop the team to achieve excellence in every facet of the store. Captains are never afraid to get their hands dirty and routinely perform every duty that the rest of the team do. It is not uncommon to see a Trader Joe's captain managing the register or stocking shelves.
The captain is in charge of hiring, promoting and recruiting to fill all empty positions. This involves providing jobseekers with the printable application for Trader Joe's and weeding through applications to find the candidates that would be the best fit for the available job opportunities.
Trader Joe's Interview
It would be advisable to have a clean appearance even at this stage of the application process. Think of filling out the application in the store as an informal interview. It is a chance to allow management to get to know the name at the top of the application before they even look at it. It is a unique opportunity to make a first impression.
After applying in store, you will be notified if your application has been chosen for an interview.
Applicants who are seeking a mate position must follow a slightly different application process. Search for available mate positions at the Trader Joe's careers website and submit a resume and cover letter for the desired location. The Trader Joe's application can take as long as eight weeks to be reviewed. Overly curious appliers can check the status online to see if it has been reviewed yet.
Those lucky enough to get called for an interview should be sure to dress accordingly. Despite the relaxed uniform of Trader Joe's employees (they wear Hawaiian shirts), leave the sandals at home. Business casual attire is best.
Advice For Application Process
Jobseekers who are wondering how to apply for Trader Joe's online should be advised that they do things a little differently than most companies these days.
Most jobs don't even carry an application in store anymore. Most companies will ask you to apply online. Trader Joe's is not like these places. There is a Trader Joe's job application online, but this online application is only a printable application form. Applicants are encouraged to fill out the free application at home and bring it to their local store or come in and fill out a direct application at the store.
The link to download application form for Trader Joe's can be found at the careers section of their website.
Wegmans offers very comparable benefits to Trader Joe's making it a close competitor for employees. The pay is not as substantial at Wegmans, but they have great reviews from current and past employees who praise it for being a wonderful place to work.
Trader Joe's captain position is worth the wait to some, but not everyone. Applicants who have the prior experience needed for most store manager positions, and don't want to wait to be promoted from within Trader Joe's, may find better opportunities applying to a different grocery store chain, such as Shaw's.
Shaw's is not a specialty grocery store. It is a typical supermarket, but could provide experienced applicants with a store manager position without the wait.
Also See:
Foodland: Checkout the application page for work at Foodland.
Randall's: Checkout the application page for work at Randall's.
Albertsons: For career opportunities, fill out the Albertsons online application.
ACME Markets: See our guide for careers at ACME Markets.
Brookshire's: See our guide for careers at Brookshire's.
Company Links
http://www.traderjoes.com/careers
http://www.traderjoes.com/pdf/employment_application.pdf