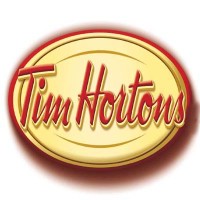 Tim Hortons Inc., commonly known as Tim Hortons Cafe and Bake Shop, is a Canadian fast food restaurant; their specialties include donuts and coffee.
Canadian hockey players, Tim Horton, and Jim Charade founded the company in May 1964 in Hamilton, Ontario after an initial venture in the hamburger business.
The franchise is known as Canada's biggest quick service restaurant and as of 2016, it had over 4,000 stores operating in nine countries. In 2004 and 2005, the franchise was named the best managed brand by the Canadian Business magazine.
Tim Hortons offers its employees a variety of benefits which includes paid training, discounted or free uniforms, health and dental insurance, 401K or other retirement plans, paid holidays, vacations, and scholarship programs for post-secondary education.
The franchise offers a suitable working environment for its employees particularly to those who are still studying. It offers a fun and dynamic environment, flexible working schedules, competitive salaries, and scholarship opportunities to its team members.
How old do you have to be to work at Tim Hortons?
The minimum age requirement for working at Tim Hortons is 16 years old for basic entry-level positions. Age requirements may vary particularly for technical, supervising, and managerial positions which also require relevant work experience.
Tim Hortons Careers
Employment opportunities at Tim Hortons range from positions in Corporate Management, which includes higher managerial positions, to the Distribution Team, which includes supervising tasks and technical operation tasks, to Restaurant Staff, which includes basic entry-level positions, and the Foundation Team.
Food Counter Attendant: A Food Counter Attendant is responsible for providing excellent and efficient customer service. Primary tasks include taking the customer's orders, handling payment transactions, preparing the orders, maintaining the cleanliness of the store and work stations, and addressing the customer's questions regarding the menu.
Food Service Assistant: A Food Service Assistant is responsible for assisting in handling and preparing food. Tasks include washing, peeling, cutting and cooking, washing and sanitizing utensils and other kitchenware, monitoring and replenishing supplies in the kitchen, maintaining the cleanliness of the kitchen, and following standard safety and sanitary procedures.
AZ Driver: An AZ Driver is responsible for truck driving tasks and providing customer service. Primary responsibilities include delivering to stores, working a power driver lift truck, completing delivery reports, lifting boxes over 30 kg, verifying the accuracy of deliveries, and performing pre- and post-trip inspections.
Batch Operator: A Batch Operator is responsible for implementing standard manufacturing procedures and complying with company specifications during the production stage. Primary duties include preparing the products according to the correct specifications, completing all required reports for every batch of products, ensuring product samples are tested by Quality Assurance, and following standard procedures for health and sanitation.
Order Selector: A Relief Order Selector assists the Distribution team in meeting the daily production targets. Primary duties include manually collecting and assembling required products for shipping, manually handling arriving and outgoing freights, cleaning between shifts, and using various equipment for unloading deliveries.
Process Operator: A Process Operator is primarily tasked with ensuring an efficient and safe production and producing quality products. Primary duties include setting-up and operating a packaging machine, performing quality inspections, cleaning and maintaining the equipment, completing production reports, handling the loading and unloading of raw materials and finished products, and stocking and organizing the inventory.
Shift Supervisor: A Shift Supervisor provides excellent customer service and adequate supervision to all crew members. Primary duties include training and mentoring employees, overseeing work stations and the dining area, addressing the questions and concerns of customers, maintaining cleanliness, and monitoring the employees' work to ensure the quality of products and services rendered.
Designated Trainer: A Designated Trainer is responsible for supervising, training, and mentoring both current and new crew members. Primary duties include teaching all the necessary skills and information to the employees, complying with the company's policies and regulations, assisting crew members during their shifts, and providing excellent customer service.
Assistant Manager: An Assistant Manager is responsible for addressing the needs of the customers' and the store management. Primary duties include providing excellent customer service, preparing daily work schedules, assisting the management in stocking and requesting of supplies, address customer feedback, and participates in the recruiting and hiring process.
General Manager: A General Manager provides assistance and supervises store management, and assists in analyzing sales and marketing strategies. Primary duties include hiring and training employees, delegating tasks, processing the payroll, addressing concerns among the staff, ensuring the smooth operations of stores, and providing excellent customer service.
Tim Hortons Application
To apply, you may check their official website for available positions. For in-store applications, bring all your requirements and ask for an application form. Note that for some positions, only online applications are accepted.
Both online and in-store applications are accepted subject to the policies of each particular store. Some stores only allow online applications. You can find various job vacancies in the Join the Team section in their official website.
When applying, fill-out your application form completely without any errors and mistakes, and be ready with your complete requirements. Online applications require you to create an account first, whilst in-store applications require that you meet with the managers or supervisors.
In your resume, organize your basic information such that it will be easy to read. Include also all your relevant work experience and certifications, if there are any.
For the interview, arrive at the store on-time and well-dressed. Maintain a professional attitude and show enthusiasm for the job you are applying for and emphasize your skills which makes you qualified for the position.
Things to Know About Tim Hortons
The working environment in the company is fast-paced, efficient and team-centered. They strongly instill in the crew members the importance of working as a team and effectively and efficiently providing service to the customers.
Tim Hortons holds an annual "Roll up the Rim to Win" marketing campaign. By 2007, over 31 million prizes have been distributed. In July 2017, to celebrate Canada's 150th birthday, they held a special version of this campaign.
Tim Hortons is a popular 24-hour café that offers a wide selection of meals. They are a quick go-to café where you can enjoy a good cup of coffee and a quick and quality meal.
The company's social efforts include sponsoring community outreach programs and the establishment of their Children's Foundation. The foundation sponsors underprivileged kids in the US and in Canada to attend summer camps.
Application Links
Company: https://www.timhortons.com
Careers:
https://www.timhortons.com/ca/en/corporate/restaurant-opportunities.php
Application: N/A