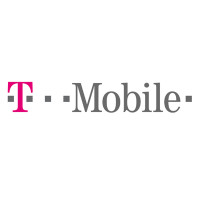 T-Mobile provides wireless data, messaging, and voice calls to more than 69 million subscribers in the USA through their leading service and product innovations, redefining the way businesses and consumers communicate.
T-Mobile started as Western Wireless Corporation's subsidiary VoiceStream Wireless PCS back in 1994. They were then acquired by Deutsche Telekom AG in 2001 and renamed T-Mobile.
The Bellevue, Washington based company currently employs more than 50,000 people. As of the end of 2016, T-Mobile recorded revenues amounting to $37.2 billion.
T-Mobile provides above industry standard pay and benefits which include health plans (medical, dental, and vision), paid time off, training for career advancement and leadership, products and services discounts, family aid, and investment options (401k, Employee Stock Grant, and discounted stock purchase plans).
T-Mobile also encourages its employees to be innovative and to always be thinking of new ways to do things by thinking fearlessly. The working slogan is "Be Bold. Think Big."
How old do you have to be to work at T-Mobile?
T-Mobile offers jobs which range from entry-level to career-level but to qualify, the applicant should be 18 years old or above. Higher level positions may require older applicants.
T-Mobile Careers
There are three areas of employment where applicants can search for job positions which match their qualifications – Retail, Customer Care, and Account Management. Here are some of the available jobs:
Mobile Expert: The Mobile Expert helps customers through their shopping journey whether online or in-store, explores customer needs and provides demonstrations of the greatest and latest mobile technologies, sells personalized solutions aside from the actual device, comprehensive service plans, and accessories, ensures that customers get excellent shopping experience by answering questions through informative answers and by sharing their expertise, and approaches sales and service needs with honesty, patience, and empathy.
Retail Associate Manager: The Retail Associate Manager infuses the Sales Reps with contagious passion for the company's mission and products, ensures that customers get what they need and make their purchasing experience memorable, ensures that waiting times is as short as it can possibly be for customers, and stays knowledgeable with the current trends on T-Mobiles services, products, and promotions.
Retail Store Manager: The Retail Store Manager ensures that each customer gets an exceptional shopping experience by providing them with solutions custom-fitted to their communications needs, helps teammates in building strong relationships with customers by providing expert recommendations and helping onboard customers, hires superb talent and making the team strong, ensures that sales goals are met, and stays current with T-Mobile's technology.
Retail Sales Associate: The Retail Sales Associate approaches customers with a smile and confidence, and helps build strong relationships with them by assessing their concerns and needs. They also help educate the customers and offer solutions offered by the company, delivers excellent customer service by making sure customers get an unforgettable shopping experience, and helps the team in ensuring that the store is looking its best.
Retail Sales Leader: The Retail Sales Leader responds to customer issues whenever it is required, takes charge when the Store Manager is not available by monitoring and coordinating everything that is sales related, helps the sales team in meeting customer requirements by explaining the benefits of the company's services or offering a custom-fit solution, and helps in training and developing the sales team.
Customer Service Associate Expert: The Customer Service Associate Expert creates happy customers by providing memorable purchasing experiences and fixing their issues through the use of knowledge and tools, provides excellent customer service by demonstrating knowledge and passion about the company's products and services, and offers thoughtful service and product recommendations to help customers get the most out their experience.
Senior Expert: The Senior Expert provides excellent customer service through timely and efficient resolution of their concerns and inquiries, builds customer value and loyalty by managing their accounts effectively by providing service and product offerings as well as collecting balances that are past due, meets department quality and productivity standards like disbursing account credits and adjustments, and supports the team's initiatives.
Account Service Representative: The Account Service Representative grows and supports a territory of around 20 to 50 stores, visits the different stores which requires driving from one location to another, helps the owner of the store in setting up the inventory and the store's aesthetics as well as training the sales associates, regularly contacts each store to ensure they have the latest marketing materials and auditing each store's performance, and handles basic forecasting and reporting for each store.
Local Marketing Manager: The Local Marketing Manager reports on different marketing activities which helps the Manager with the marketing budget, conducts monitoring of advertising activities, creates and maintains demographic mapping and data, manages reporting to various channels, supports micro-marketing programs, manages collateral creation, manages events and trainings for the sales team, coordinates scheduled employee meetings, and provides the Sales Support Coordinator the required work oversight.
Inventory Sales Associate: The Inventory Sales Associate performs customer service and sales functions, greets the customers and identifies their requirements by providing appropriate information, handles administrative aspects like paperwork and accepting customer payments, assists in training sales associates on operating procedures, and maintain stock levels of the store.
T-Mobile Application
Applicants who would like to work in T-Mobile can visit their careers page to check on open job positions for retail, customer care, and account management.
Online application is available through their careers page and is preferred over in-store applications since it's faster and less tedious than personal applications.
When filling up the application form, applicants are advised to enter accurate and certified data to ensure faster processing of their applications and avoid future personal information issues.
Applicant's resumes should include information that may expedite the hiring process like education attainment and previous job experiences that are related to the position being applied for.
When called for an interview, the applicant should be on time to avoid missed interview schedules. He or she should also wear business attire for the interview.
Facts about T-Mobile
T-Mobile provides a dynamic working environment for all its employees by encouraging innovation and 'thinking out of the box'. They use cutting-edge technology and bold solutions to enhance productivity.
T-Mobile recently opened its biggest customer care facility and employed hundreds of new employees. They are also planning on implementing 5G networks in 30 cities.
T-Mobile is one of the leading providers of communication products, services, and solutions in the USA. Their network reaches over 300 million people.
T-Mobile gives backs to the community by holding programs and events that benefits the residents of the local area. Some of the programs include Student of the Month and Battle for Wireless Freedom.
Application Links
Company: https://www.t-mobile.com/
Careers: https://tmobile.careers/?redirectFrom=www.tmobile.careers
Application : N/A