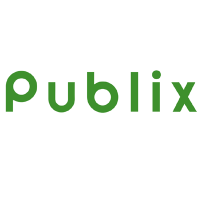 Publix is one of the largest retail stores in the United States. Unlike the usual supermarkets, it is an employee owned company. It means that current and past employees have a share on Publix.
Publix' lines of businesses are manufacturing, cooking schools, and retail. Its retail centers or stores primarily sell food items such as baked, dairy, and deli products.
George Jenkins, founder, started the business on Winter Haven, Florida in the 1930s. As of now, it dominates the Florida market and it is continuously expanding on Southeastern US.
It ranked 21st in Forbes' 100 Best Companies to Work For 2017. And it ranked 7th in the recent Forbes' America's Largest Private Companies. It currently has more than 200,000 employees and more than 1,200 stores.
The biggest benefit of being an employee/associate in Publix is its stocks. It allows active employees to buy a share. Each share costs $36.85 (as of November 2017) — the price of stock changes quarterly. When it comes to healthcare, it provides an inexpensive insurance with good coverage.
Aside from the stocks and insurance, the company employees are happy with their workplace. They feel at home because of friendly co-employees. Company policies are strict, sometimes unnatural, but employees that they are needed to keep the company and store running.
How Old Do You Have to Be to Work at Publix?
You can apply and work at Publix as long as you are 14 years of age or above. However, if your age is below 16, the positions available to you will be limited to: cashier, floral clerk, bakery clerk, grocery clerk, and produce clerk.
Publix Careers
Getting into Publix is a great opportunity. It is one of the biggest companies in the United States, and it is deemed as one of the best companies in the world to work in to — not to mention that you can be one of its shareholders at an early age.
Aside from those perks, there are many job positions you can fill in to. And they are not limited to the following.
Entry Level and Non-Management
As a department store, the lifeforce of Publix is its customer facing and non-management staff. Three of the main job positions that you want to have are baker, cake decorator, and meat cutter. To get to those positions, you can apply to the company's entry level positions:
Bakery Clerk: Operates scales, ovens, and mixers. Set up goods and serve customers.
Baker Apprentice: Clean area, maintain supplies, ice pastries, and display products.
Cashier: Assist and greet customers, operate terminal, receive payment, and handle groceries.
Cake Decorator Apprentice: Master decorating cakes and pastries, package products, and operate mixers.
Meals Clerk or Demonstrator: Promote sales by making and providing samples.
Front Service Clerk: Bag customer's groceries, assist in delivering it to vehicles, and retrieve shopping carts.
Floral Clerk: Sell and care for flowers and plants, arrange flowers, and order products.
Seafood or Meat Clerk: Clean display work area and display cases, serve customers, and unload supplies from trucks.
Grocery Clerk: Organize stock shelves, maintain backroom, clean store, and unload supplies from trucks.
Produce Clerk: Help customers, process and maintain product displays, hang tags for shelves, and unload supplies from trucks.
Meat Cutter Apprentice: Master cutting meat, operate coolers and other equipment, unload supplies from trucks.
Cleaning and Sanitation: Maintain equipment and work area, unload supplies from trucks, and transport products within the store.
Management
The good thing about Publix is its internal hiring and promoting. If you are one of its employee, you have the chance to advance your career. Primarily, the three positions you can advance to if you are from non-management are assistant customer service manager, department manager and store manager.
Publix do hire externally. However, it is rare and the only positions that an external hire can get is assistant manager. Also, it does not mean that people with managerial experience, especially if they were previously supermarket employees, is required to start at the bottom. In as short as six months, they can apply for a higher position.
Publix Application
Publix encourage its applicants and future employees to go to a store and apply. Every Publix store has a Job Application Center or JAC. You can apply for any position you want and you can send applications for multiple jobs in Publix.
Aside from that, you do not need to apply to every store. Once you apply in one, your information will be available to other branches. You can be hired in another branch that has a vacancy if no positions are available in the store you visited.
In entry level positions, the company values availability than experience. That is the main reason you need to visit a store to apply instead of just sending a resume or applying online.
They need to know that you can go to the store/future workplace anytime. Also, they want applicants to have an idea what kind of environment they are applying for.
To know more about the positions available, you can check out the company's website. If you are going to apply for non-management position, you can visit its job description chart page first. On the other hand, if you want to know the urgent vacancies in the company, check its critical openings page.
Facts about Publix
All employees, entry level up to upper level management, are caring. The company also strengthens the bond of all employees by having a "Be There Day", a day when all employees are encouraged to go in their workplace and mingle.
Currently, the company is being plagued by news concerning its decision to not include Truvada (PrEP — Post-Exposure Prophylaxis), a drug that helps people prevent HIV, in their healthcare coverage. In the company's defense, healthcare does not cover illness that may be acquired in the future, especially if there is no indication or diagnosis yet.
Other than that, the company is known for three things: internal promotions, frequent reviews and raises, and employee ownership. Despite entry level job positions in a department store being viewed as a dead-end job, they are completely different in the company.
The company is involved in multiple charitable organizations. However, its biggest involvement is with Habitat for Humanity. They started supporting housing development since 1989. And it has recently donated $5 million to said charity.
Application Links
Company: http://www.publix.com/
Careers: http://corporate.publix.com/careers/stores/critical-openings
Application: http://corporate.publix.com/careers/stores/how-to-apply