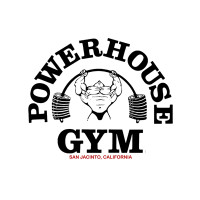 Powerhouse Gyms are a popular gym chain that was originated in the United States. This gym is a popular choice. Several celebrities can be found frequenting this franchise of gyms, including actor/wrestler Dwayne "The Rock" Johnson and baseball player Alex Rodriguez. For more information on your Powerhouse Gym application, read on below.
Founded in 1975 in Highland Park, Michigan by William and Norman Dabish, it was originally created as a place for the people in the neighborhood to get a good exercise in. Soon after, this gym became a popular facility where local athletes, especially local professional athletes, to work out including boxer Tommy "Hitman" Hearns and others.
In 1984, they started a licensing division which allowed them the opportunity to expand from a small local gym to a larger franchise. As a result, they have grown to over 300 licensee's that are found across 39 of the United States and in 15 other countries across the globe.
This company is looking for employees that have a passion for health and fitness. They would also want employees that have excellent interpersonal skills. These interpersonal skills will help them be able to sell better and provide a positive customer experience while inside the gym. They are also looking for people who want to help the company meet their goals.
Powerhouse Careers
There are many career opportunities between the corporate office and the gym levels. The gym level does have opportunities for those looking for entry-level positions to grow their job into a Powerhouse career. Some of these positions in the gym locations are personal trainers, group exercise instructors and front desk staff.
At the corporate level, one may also find different positions that will allow any job seeker to find something that fits their various skills and talents. While there are some entry-level positions, most positions are higher level positions that have more requirements. Some positions at the corporate office are marketing, human resources, and legal staff.
The different positions have different requirements to gain employment. Entry-level positions may require a high school diploma or equivalent and little experience to gain employment. Higher level positions may require a college degree and several years of experience. How old do you have to be to work at Powerhouse Gym? The minimum age of employment is 18 years of age.
Powerhouse Gym does offer competitive benefits for their industry. Employee eligibility may depend on hours worked weekly and job title. Some benefits include health insurance, dental and vision plans. Employees may also receive paid time off, gym membership discounts, and a 401(k) plan. Gyms are generally independently owned, and benefits may vary.
Gym hours of operation can vary depending on location and holidays. Some holidays may cause either full day or half day closures. For more information, check your local Powerhouse Gym to discover that location's hours. Common hours are from Monday through Thursday from 5:00am to 10:00pm, Friday from 5:00am to 8:00pm, Saturday from 7:00am to 5:00pm, and Sunday from 7:00am to 3:00pm.
Job Descriptions & Salaries
Front Desk Staff- As a member of the front desk staff, they are the primary point of contact for customer service needs. They will schedule and maintain appointment books, help new members sign up for membership and other clerical duties. They will also answer phone calls and answer questions about their gym. A front desk staff member will earn around $9 per hour.
Personal Trainer- A personal trainer is responsible for creating individualized nutrition and exercise plans for their clients. They will help them meet their fitness goals while considering any limitations they may have physically or nutritiously. They should have extensive knowledge of a variety of work outs and diets to adequately help out their clients. A personal trainer may earn around $40 per hour.
Group Exercise Instructors- A group exercise instructor is responsible for running classes with a varying amount of clients. An instructor should arrive 15 minutes prior to class to set up the room. They should ensure that all items that are needed for the class are set up and in working order, including microphones and music systems. They should also stay late to answer questions. A group exercise instructor may earn around $30 hourly.
General Manager- A general manager is responsible for running the daily operations of the gym. They are responsible for hiring and firing employees as needed. They will conduct job interviews for potential employees. They will schedule staff. They are responsible for ensuring their staff is properly trained. They are responsible for their gym's budget and payroll. A general manager may earn around $60,000 a year.
Powerhouse Gym Interview Questions
These are some questions that you may be asked during your job interview.
Why would you like to work at Powerhouse Gym? This question may require some research prior to your interview. The interviewer wants to know if you understand the company history and values. Discuss which values you feel that you share with the company and why that makes you a good fit to work here.
Do you enjoy working out? This company wants employees that share their passion for exercise and health. The interviewer is wondering if you enjoy working out because it shows that you share that passion. Answer honestly, and share what your favorite work outs or routines are.
Have you ever not met a goal and how did you handle that? The interviewer is trying to get a feel for how well you handle stress and disappointment. This will tell them your value as an employee. Discuss a time when you failed to meet your goal and how you handled it in a calm fashion.
 Why should we choose you over the other applicants? The interviewer is giving you the chance to sell yourself as the best candidate for the job. Explain your strengths and how you feel that this company could benefit from them. Try to do so without sounding boastful.
How do you keep up with the latest news in diets and trends in exercise? This company is looking for people who are current with the latest diets and exercise trends. Explain the means that you read or watch to keep up with the latest news, including any magazines or television shows.
Advice for the Application Process
Wondering how to apply for a position at Powerhouse Gyms? You can apply for a Powerhouse Gym job by going to your local Powerhouse Gym job website. You may also fill out an application form at your local gym. There are no downloadable applications online. There are no printable applications online. There is no main Powerhouse Gym job online website. The easiest way to apply is to apply directly online.
The local gym website will have job descriptions and responsibilities clearly stated so that potential applicants can find a job that will meet their skills. You should only apply for a job that you qualify for, otherwise your application may not be considered. You should fill out your application completely and according to the provided instructions. You should also submit an updated resume with your application.
After applying for a Powerhouse Gym job, you should hear back within a reasonable amount of time. If not, you are able to call the location to check the status of your application and to see if they are still hiring for that position. They may also provide additional information, such as when interviews are set to begin.
You should prepare for your interview beforehand. You can do this by asking yourself potential interview questions and answering them aloud. This will help you seem less nervous during your interview. This will also help you be more confident and more articulate during your interview. You should also remember to dress in a professional manner. This will help increase your chances of gaining employment.
Also See:
ULTA: For employment at ULTA visit the application page.
Vans: For career opportunities, fill out the Vans online application.
Equinox: See our guide for careers at Equinox.
Lancome: Lancome offers opportunities for both, beginners and experienced roles.
Merle Norman Cosmetics: Checkout the application page for work at Merle Norman Cosmetics.
Company Links
http://www.powerhousegym.com/ (find your location, then you can access a jobs page)