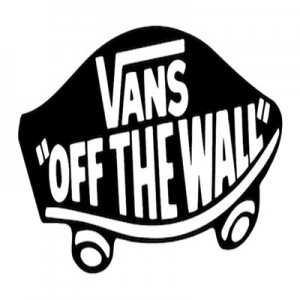 Founded in 1966, Vans is a Southern California-based, youth culture brand and action sports footwear company. Today, it is a leading global footwear, apparel and accessory brand available in more than 70 countries worldwide.
Vans is a brand of VF Corporation. Headquartered in Cypress, California, they employ more than 350 at their corporate office and distribution center locations.
The corporate brand is driven by creative self-expression. Clients include snowboarding, surfing, skateboarding and BMX athletes, artists, musicians, designers, and photographers.
Products combine classic style with modern design, comfort and technology, creating an original and authentic mix sold in board shops and lifestyle retailers.
Vans Job Careers
Vans careers are broken down into three main categories: Corporate, Distribution, and Stores.
Corporate
Vans Corporate Headquarters is located in Cypress, CA. Other offices are located in Santa Fe Springs, CA, Appleton, WI, and Greensboro, NC.
Get Your Degree!
Find schools and get information on the program that's right for you.
Powered by Campus Explorer
Apparel Design – Apparel Design is a creative division that focuses on servicing their markets through key trends and innovative designs and solutions.
Creative Services – Creative Services is an in-house design group consisting of Art, Web and Video teams.
Distribution Center – Distribution Center coordinates all incoming and outgoing products.
E-Commerce – eCommerce provides customers with a superior online branded shopping experience.
Equipment Design – Equipment Design is a team of passionate individuals focusing on creating and improving industry-leading protective gear and action sports equipment.
Finance – Finance manages spending while allowing sufficient resources to grow an industry leading brand.
Footwear Design – Footwear Design Department is a collective group of industry leading designers tasked with branding through original, trend-setting and innovative designs.
Human Resources – Human Resources works at attracting, developing, and retaining an outstanding team.
Information Technology – Corporate IT support group.
International Business – International Sales promotes and distributes products in over 20 countries across Latin America and the Caribbean.
Legal – Legal handles all legal issues for the corporate brand
Logistics – Logistics works closely with business leaders in developing innovative product flow solutions.
Loss Prevention – Loss Prevention provides a safe working environment while liability and protecting company assets.
Maintenance/Facilities – Facilities team creates a comfortable work environment.
Marketing – The voice of the Vans brand: an icon and catalyst for art, music, street fashion and youth culture.
Merchandising – Responsible for leading product direction each season.
Sales – Sales cultivates relationships with wholesale accounts.
Operations – Operations consists of several specialty areas:
Master Data group – the gatekeeper for all data entered into SAP.
Planning controls the purchasing of inventory for on-time shipping and minimizing excess inventory.
Forecasting provides global forecast for sourcing production needs, develops financial ship forecast and inventory reporting.
Domestic Sourcing handles vendor and purchasing management for Apparel/Accessories product categories.
Product Development – Product Development partners with Merchandising and Design to create global products.
Retail Merchandising – Retail Merchandising consists of Planning, Allocation, and Buying. Together, they are responsible for the product assortment in malls and free standing store environments.
Retail Operations – Retail Operations is where the brand meets the customer.
Distribution
The Distribution Center teams up with Headquarters and Customer Service to ensure world class service.
Stores
Retail is made up of five Vans jobs. These potential Vans careers include Store Manager, Assistant Store Manager, Floor Supervisor, Stockroom Supervisor, and Sales Associate. Company skateparks also have a General Manager and Co-General Managers, and during back to school and holiday seasons, they also hire Temporary Sales Associates.
Store Manager – This position is responsible for store operations. Store Managers drive store profitability, motivates staff, and develops corporate brand standards.
Assistant Store Manager – This group manages people and assumes the duties of a Store Manager so they can assume this position later on.
Floor Supervisor – These individuals are passionate store leaders. They oversee store personnel and assist in everyday store management and customer service execution.
Stockroom Supervisor – This role works closely with management, ensuring a smooth transition of merchandise.
Sales Associate – Sales associates are primary point-of-contacts for Vans customers.
Vans is an Equal Opportunity Employer/EOE/M/F/Vet employer.
There are several key things the company looks for when reviewing resumes, including relevant work experience. They also take employment duration, scope of responsibilities, job level, and salary into consideration.
Candidates should ensure they meet most responsibilities and requirements before applying. Candidates who are selected for interviews generally meet listed requirements.
Although excitement and passion is appreciated in applicants' desire to obtain Vans jobs, candidates should only apply for qualified positions. Vans receives an overwhelming response from experienced candidates. Unqualified resumes will not be considered. It is recommended that students seeking career opportunities upon graduation take advantage of internships while in school so that they can build their resume.
Making more than one Vans application is permissible if the candidate is qualified for each job. For example, if someone has a strong background in Marketing/Sales, then it's understandable why he or she has applied to multiple openings in different departments. It is always best to pursue a focused job search.
How Old Do You Have To Work at Vans? Check with a local store for minimum-age employment requirements.
The benefits vary between the three major corporate divisions.
Corporate and Distribution Center
Health & Wellness Benefits
Medical, Dental, Vision Benefits, Health & Wellness Fair, Company Paid Flu Shots, Employee Assistance Program, Tobacco Cessation Program, Onsite Lunch Vendor/Healthy Snack Options, Onsite Gym
Financial Benefits
401k with Company Match, Company Retirement Contribution Feature, Flexible Spending Accounts – Health/Dependent Care, Life Insurance/AD&D, Long Term Disability, VF Corporation Scholarship Program – Children of Employees
Time-Off Benefits
Alternative Work Schedule – Shortened Fridays, Vacation Time, Company Holidays/Floating Holiday, Sick Time, Short Term Disability
Employee Discounts
50% Off at Vans Retail Stores, Various Discounts for Other VF Brands, 3rd Party Vendor Discounts (Cell Phone, PC, Gym and more), Seasonal Friends & Family Discount, Discounts to Local Attractions
Development Benefits 
Personal Development Planning, Education Assistance Program
Stores
Health & Wellness Benefits
Medical, Dental, Vision Benefits, Employee Assistance Program, Tobacco Cessation Program
Financial Benefits 
401k with Company Match, Company Retirement Contribution Feature, Flexible Spending Accounts – Health/Dependent Care, Life Insurance/AD&D, Long Term Disability Insurance
Time-Off Benefits
Vacation Time, Company Holidays, Sick Time, Short Term Disability
Employee Discount Benefits
50% Off at Vans Retail Stores, Various Discounts for Other VF Brands, Seasonal Friends & Family Discount
Fun at Work Benefits
Casual Dress, Family Atmosphere
Employee Recognition Benefits 
Sole Awards – Vans' annual Sole Awards recognizes individuals who have excelled at their job., Service Awards – Vans honors employees that reach milestone service years.
Vans Job Interview
The first step upon being identified as a viable job candidate is a phone interview with the recruiters.
The next step is to find the most qualified candidates, and bring them in for in-person interviews with the hiring managers and other business partners. There will be a second or final round interview with the top two-three candidates before making a hiring decision. The timeline for filling each open position can vary.
The firm takes a serious approach to their interview process as they are seeking to hire top talent, but the casual Vans culture and lifestyle is reflected in their corporate office. All employees are in jeans and Vans every day, so no suit or heels are required.
While casual attire is appropriate for these interviews, candidates should be prepared. The firm also wants their candidates to know the company, and what a career would entail if they are extended a job offer.
Advice For Application Process
Candidates should ensure that they meet most responsibilities and requirements before applying for job opportunities. Candidates who are selected for face-to-face interviews generally meet most listed requirements.
How to Apply for Vans Online
Vans posts open positions on the career page on the corporate website (a link is provided below), as well as other job boards, and begin reviewing applications as they are submitted. Therefore, the company prefers aspiring employees to apply online rather than applying in person.
This benefits both the corporation and the prospective employee. If someone creates a Vans job application online, the company can easily determine which positions are generating interest and which prospective employees are interested in these positions. The applicant is able to complete a free application, make multiple applications for different jobs, and be able to electronically track the entire process.
Another benefit of an online application process is that there's never a question of having to fill out paperwork or having an application misplaced. The direct application generated online   makes it unnecessary to fill out an application by hand, or to generate a printable application form.
Even the need to download application form is gone because an applicant's information is stored in the company's database, and will not be lost. A printable application for Vans might be misplaced. It is wise to apply for jobs at Vans online rather than using a manual process. The worst mistake that someone can make or has made in an interview is not being prepared. It is recommended that all candidates do their research and visit at least one of the over 250 stores prior to coming in. A thorough review of the job description is also extremely recommended.
Applicants who do not have a store nearby can go to the corporate website. This will prevent a candidate from giving uninformed answers to an interviewer's questions. Information on Vans jobs online will be refreshed frequently, so applicants should go to the website to review the status of their application, and to see what other positions may now be available.
The online application may take approximately 10-20 minutes. Some items that an applicant may need while applying are: Previous work experience info including contact numbers and dates of employment, a resume if they would like to attach it, and past education information.
Once someone submits their application for an open position, it will be viewed by a Vans recruiter. Due to the amount of applications for most positions, they can't get back to all applicants. The best way to keep in touch is through the Vans Facebook or LinkedIn pages, as they cannot get to all phone calls. Stalking the recruiter is not recommended. Two Vans business competitors are SKECHERS and Journeys.
Also See:
LA Fitness: See this page for jobs at LA Fitness.
Equinox: Equinox offers opportunities for both, beginners and experienced roles.
Finish Line: Use the Finish Line job application to apply here.
California Family Fitness: See our resource page for more information on California Family Fitness careers.
Footaction: Checkout the application page for work at Footaction.
Company Links