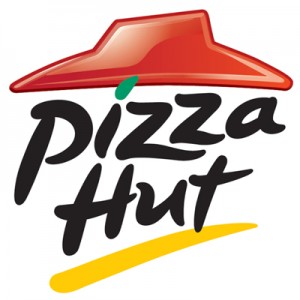 Pizza Hut has been in operation for nearly 50 years and is part of the Yum! Brands umbrella, the world's largest restaurant chain. Founder's Dan and Frank Carney opened the first Pizza Hut on June 15, 1958 in Wichita, Kansas.  This international chain is both corporate owned and franchised out and gladly promotes a working culture, of fun and excitement and opportunities are open to all.
The typical operating hours are from Mondays to Thursday is 11:00 AM to 11:00 PM and Fridays and Saturdays with extended hours in many locations remaining open till 12:00 A.M.  Each individual location varies as to dining room hours and delivery cut off times but can easily be found online or by calling your local store. You may want to call around to see what specific store hours are, as franchise stores run under a different set and be certain when you apply for jobs at Pizza Hut you are able to work their operating hours.
Facts about the Company
The Yum Brands! Is a Fortune 500 corporation with its licensed brands of Taco Bell, KFC, Pizza   and Wingstreet, all under its umbrella and is headquartered in Louisville, Kentucky.
The first small pizza sold at a cost. 95 and a large pizza would set you back $1.50
It was the first company to deliver pizza to people in outer space.
They use 300 million pounds of cheese annually.
Get Your Degree!
Find schools and get information on the program that's right for you.
Powered by Campus Explorer
The oldest in operation worldwide is located in Manhattan, Kansas. Its international presence includes: Canada, Mexico, India, Bangladesh, United Kingdom, Costa Rica, Ecuador, Nicaragua and Pakistan.
Its Southeast Asian presence includes Vietnam, Hong Kong and Malaysia
It was the first fast-food chain to open a location in Iraq.
Pizza Hut Careers
The minimum employment age is dependent on the position..  High school students are eligible to work provided they are able to get a work permit through their school and must be a minimum of 16 years of age.  Those who are seeking delivery driving positions must be a minimum age of 18 and provide evidence of liability and have access to their own personal vehicle.  Executive and management positions are other job opportunities that can be considered as well.
The company offers a structured work environment and offers pay that you would see in the food service industry.  Entry-level positions find pay at or a bit above minimum wage.  General and Assistant Managers enjoy an industry average salary with 401k benefits.  Employees find that their 50% food discount as an added bonus. A company that prides itself on promoting within, this could be a great opportunity for those looking to get into the restaurant business.
Pizza Hut Job Descriptions
Entry-level Jobs:Entry-level positions offer competitive wages and an exciting working environment.  There are many jobs available online just peruse through positions found in the career section of their website. Pay special close attention to any job specific or age specific positions before proceeding along with the application process.  You do not want to be disqualified because you did not read the job specifics.   Check back often, as many positions become available.
Many of these positions include:
Team Driver
Delivery Driver
Shift Leader
Flavorist
Busser
Server
For a detailed description of pizza hut careers, visit the company's official website and follow the on-screen instructions to complete the application process.
Management Jobs:Pizza Hut offers various management positions across many of their locations and if you are interested in applying for these management-level positions, browse through those available.  Here are a few positions that many are recruiting for:
Assistant Restaurant Manager
Restaurant Manager
General Manager
Franchise Owner
To get started, fill out the online form found under the career section, answer a few screening questions, enter your previous work history and depending on the position you are applying for you may have to take a pre-hiring questionnaire to begin the process.
Advice For Application Process
Like many companies today, Pizza Hut's job application takes place online. Before filling out the free application online, ensure that you have reliable internet access.  Once you have arrived on their landing page, near the bottom allows users to click "careers" which will take you to the Pizza Hut job application. Once you have arrived you have various locations and positions you can apply for Pizza Hut jobs online, down to specific locations or positions.
The Pizza Hut application begins here and it is a routine employment application found throughout various industries.  The guided process makes it easy and many will find it to be self-explanatory and will list, by location, any Pizza Hut careers they are accepting applications.  Be advised, there are some Pizza Hut jobs that will require additional screenings, so prepare to read job descriptions, carefully.  Much is dependent on the position's application process.  Although, there seems to be an online application there is no function or link that was noticed for those interested in a printable application for Pizza Hut.
The hiring process begins with a brief telephone survey.  This is done to screen out those who are unable to work the hours of operation or unable to do the duties of the job they are required to do.  Most locations are hiring from delivery drivers to general management. There are some important considerations they do take into account when applying for a position within their company.  This is a great time to review salary history, working conditions, the hiring process and any career opportunities that are likely in the future.
To uphold the values of Pizza Hut their culture is celebrated by making" hungry people happy." Celebrating Diversity in a fun and exciting environment.  The online application process is simple and expect quick results when applying for positions online. A common question young applicants have is "How old do you have to be to work at pizza hut?" You must be at least 16 years old, however some jobs require you to be at least 18 years old. Be sure to check any age requirements or job specifics before applying for the position you are seeking.
Many times, companies overlook applicants who are forbidden or prohibited from working certain hours or under certain conditions and will be passed up because of this reason.  When applying always ensure you have completely read the position requirements and duties and you're able to perform them.
If you are an entrepreneur and would like an opportunity to become part of a franchise information is also available on their website for specific requirements and conditions to apply as one.
Simple Tips:To ensure that your application is reviewed apply for the position you are most qualified for.
You can either download application form and submit it in person or submit your employment application online along with your resume.  It will be quicker and the process will run much smoother with an internet submission.  There are some specific positions that will require you to take some online tests that go along with increased responsibilities.   Going through the application process online will save some time in the interviewing and hiring process.
Whether you are using a printable application form or the online form, ensure that your application form is complete and accurate. Review all questions and items before submitting it.  Ensure all addresses and numbers are current and listed appropriately on the application.
You will want to make sure that your references that you use are relevant and appropriate for the position you are applying for.  Enter all that information requested and that address and phone numbers are current.  This will save some time towards the end of the interview process.
Respond to and return all phone calls.  Be professional at all times and, if need be repeated back important information to ensure you heard correctly and to help you recall important dates and times.
It never hurts to call your interviewer and thank them for the opportunity and have the chance to get to know a bit about you and learn about the company.  This is good business practice and should be considered.  It shows respect for the process and the time and could just put you at the top of the list.
Additional Tips:Many times, pay is an important factor, but there are also many other things to consider when applying for or accepting a job. The quality and amount of benefits that companies offer is almost as important as the pay itself. Many times, when benefits are included will see a job that pays slightly above minimum wage actually pays a bit more when you include fringe benefits and meal discounts.  Remember, that the environment, culture and overall experience as an employee there is just as important.
Don't be afraid to follow-up with a call a day or two after you have submitted your Pizza Hut application. It shows not only responsibility but that you are interested in the position.  Remember, you will want to speak with the appropriate individual so ensure you ask for the General Manager or the manager on duty, making it more likely that your message will get to the right person.  Many report that the whole entire process took a little over two weeks from application submission to the interview process.
Plan appropriately and ensure that your email address is professional and personal.  You will be surprised how many times applicants are rejected because of an inappropriate email address.  For best results, use your name or a form of your name as a business e-mail address; Not only will this help you when job applicants, but you will know the personal from the professional, whenever checking your emails.
Competitors
Working with Pizza Hut allows High School students to gain valuable experience if they are just entering the work force.  It's working environment and culture is described as upbeat and fun. There are many fast food restaurants and pizza chains that hire on a regular basis and if fast food or pizza preparation is what you desire, many times you can find Chuck E Cheese, a family friendly environment that includes arcades and characters as an alternative option, or another option available to those who prefer to work in this kind of environment is Papa John's.
Both operate under the same premise, the first alternative has a bit more to do there and offer more employment opportunities and Papa John's is a bit less exciting, typically smaller staffs, but their pizza is taking out; made to order and offer some excellent options as application alternatives.
Also See:
Papa Murphy's: For career opportunities, fill out the Papa Murphy's online application.
O'Charley's: Checkout the application page for work at O'Charley's.
Round Table Pizza: Round Table Pizza offers opportunities for both, beginners and experienced roles.
Hooters: See our resource page for more information on Hooters careers.
Elephant Bar: Checkout the application page for work at Elephant Bar.
http://www.youtube.com/watch?v=qnMjr6fctOo
Company Links