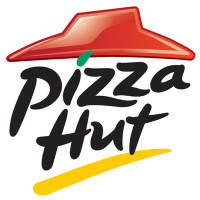 Pizza Hut is an American restaurant chain known for its Italian-American menu including pizza, pasta, chicken wings, side dishes and desserts. The chain's motto is, "We don't just make pizza. We make people happy." and each of the product out of their kitchen offers this guarantee.
The Carney brother started the Pizza Hut chain with a $600 loan from their mother. In 1958, they opened their first store in Wichita, Kansas. Pizza Hut's thrust is to serve delicious pizza and provide service that feels like you're at home. This mantra continues to live on until today.
From a store in 1958, it has grown to over 16,000 restaurants and 350,000 team members in more than 100 countries worldwide. This tremendous growth earned the chain as one of the top companies in the food service industry. Today, aside from the quality of its products, Pizza is also getting recognized for its employee projects. They were awarded the Golden Brandon Hall Award that acknowledges the brand's efforts to recognize excellence in talent and culture.
This award was for the company's effort to help team members earn their college degrees and developing strong leadership opportunities for its employees. Aside from this qualified employee also get access to a full health and wellness package that includes medical, dental and vision insurance. It also includes paid vacation days, bonus programs and 401K for retirement readiness.
Employees love working for Pizza Hut not only because of the benefits they get but also with the prestige of being attached to the brand and the genuine growth opportunities available for all members, in all locations.
How old do you have to be to work at Pizza Hut?
One needs to be at least 16 years of age to apply for entry-level jobs with Pizza Hut. Driver and managerial posts require for applicants to be 18 years old and above.
Pizza Hut Careers
Entry-level employees mainly work inside the restaurant's kitchen and dining areas. Higher level positions are also open but may require at least 2 years of relevant experience to apply. Currently, Pizza Hut accepts applicants for the following posts:
Delivery Driver: Drivers should be 18 years old or older with good driving records can apply with Pizza Hut. The job includes delivering pizza orders and providing friendly service when interacting with customer. Drivers should have basic computation skills and familiarity to delivery areas, if not, proficiency at map reading.
Server: Servers work in bistro-style locations. They handle customer orders from order taking to delivering meals to tables. Servers are the restaurant's front-liners in handling all customer concerns, orders and other inquiries which requires them to have basic understanding of the products sold in the chain.
Cook: Cooks are responsible in preparing food items, making pizza dough and completing other kitchen related tasks. Cooks make sure that all food that goes out of the kitchen are up to standard and worth coming back for. They also help keep the kitchen clean and organized.
Dishwashers: Maintains kitchen floor, work areas, equipment, plate ware and utensils clean, sanitary and properly stored. They also assist to handle trash, garbage cans and trash receptacles.
Cashier: Cashiers are responsible for efficiently and accurately processing cash, credit and coupon transactions with customers. Cashiers should have basic knowledge in using a cash register and computational skills. They also ensure the stocking, restocking and sanitizing the counter/cash area.
Host / Hostess: As host / hostess, you are responsible to uphold the restaurants customer service standards and contribute to its day to day success. They entertain customers with their warm and engaging personalities. They seat customer and present clean menus to guests in a friendly and quick manner.
Team Member: A Pizza Hut team member often starts work in the kitchen or behind the service counter. Some duties include taking phone orders, preparing food items, washing dishes and equipment and completing any other task that may be assigned to them.
Customer Service Representatives: CSRs should be high-energy and positive individuals that prioritizes customer concerns and needs. They are primarily responsible for interfacing with Pizza Hut customers and effectively working with the rest of the team to ensure superior customer service.
Shift Manager: Responsible for overseeing the restaurant's overall performance. A shift manager handles staff training, coaching, performance feedback and employee reviews. Responsible for maintaining inventory, balancing the register and ensuring all transactions are properly logged. Ideally, managers should be 18 years old, have a valid driver's license and own transportation.
Store Manager: Pizza Hut prefers to hire experienced employees for supervisor to Managerial roles. Store managers are responsible in maintaining staff levels, determine staff schedules, coach and train new members and oversee the restaurant's daily operations. They're also responsible in the restaurant's upkeep and fostering a fun but efficient work environment.
Pizza Hut Application
Candidates may apply online through the company's Careers page, or by simply going to a branch near you. Of the two, the online application process is considered to be the better option as it allows applicants to better prepare themselves for possible upcoming interviews.
The Pizza Hut Careers page directs applicants to the job search main screen where they can look up openings for any location all over the country. A Radius filter is added to limit the search area if you want to have open posts only in that specified area.
Once a job is selected, candidates are directed to the application page where you need to fill out a basic information sheet, educational background, employment history and availability. You will also need a hiring assessment to determine job fit with the post your applying to and the company.
For candidates applying for entry-level, restaurant jobs, it is recommended to highlight experience related to the post and discuss any hospitality and customer service related experiences. For supervisory and managerial posts, applicants should also highlight successes or any initiatives that help improve the restaurant's team effectiveness, profitability or work efficiency.
Applicants who submitted their application in person, try to hand your application directly to the manager. Be courteous and provide a clear introduction along with a firm handshake. In-store applicants or interview candidates should be prompt, well-groomed and dressed appropriately.
Things To Know About Pizza Hut
There are two things that Pizza Hut is known for – its delicious pizzas, where the ingredients are kept fresh daily, dough kneaded carefully and cooked to a light brown crisp, and the family-style treatment that all guests receive every time they visit. Each customer feels like a part of the Pizza Hut family and makes them come back for more.
Last 2017, Pizza Hut marked a milestone having donated over 100 million pounds of food to charitable organizations in need across the country through the Harvest Program. The Harvest Program started as a food surplus donation program that aims to fight food wastage and address hunger problems by donating error pizzas, no-show pizzas and left-over buffet items that are safe to eat.
This legacy with food donations supports the brand's motto of "not just making pizza but also making people happy." The Harvest Program has helped feed thousands of people and has also given a sense of hope for those affected by natural disasters.
Another program that Pizza Hut is proud of is BOOK IT! It is Pizza Hut's literacy program that has been running for over 32 years and has garnered the distinction of being the longest-running corporate sponsored literary initiative in the country. Since its inception, the program continues to remain committed to helping foster the love of reading to children through school partnerships.
Application Links
Company: https://www.pizzahut.com/
Careers: https://jobs.pizzahut.com/