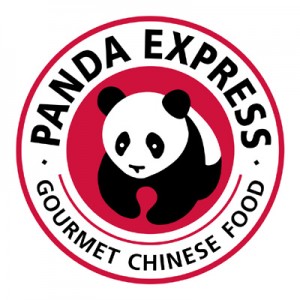 Panda Express is a restaurant chain that serves fine Eastern cuisine prepared and kept hot so customers can receive their food in a quick manner. The store also offers the convenience of a drive-thru in many locations for consumers who are in a hurry.
The Chinese kitchen was founded thirty years ago, and in those thirty years has grown to own nearly 2,000 locations. The Chinese kitchen has introduced more variety into the fast-food industry. Appealing to people looking to find more than just burgers and fries, the company gives consumers more diverse options to choose from.
The menu offers a variety of dishes and sides like, sesame chicken, beef and broccoli, egg rolls, rice, chow mien, and much more. Probably makes your mouth water just thinking about it, if you are looking for employment at a restaurant that serves delicious foods in a speedy manner than continue reading to figure out how to obtain a career at the fastest growing Chinese restaurant in the country.
Facts About the Company
In the 1970's two men left China in order to chase after their dreams in the United States. Andrew Cherng and his father, Master Chef Ming Tsai Cheng opened the first Panda Inn in Pasadena, California. The new restaurant introduced Szechuan and Mandarin recipes to consumers. These consumers loved the cuisine being served, which contributed to the vast expansion of the Chinese kitchen.
The concept of serving great eastern food to customers in a speedy fashion led quickly began to spread and in 1987 the company opened their first restaurant outside of California, inside Ala Moana, the large outdoor shopping mall on the island of Oahu, Hawaii.
In 1992 wanting to expand on what they knew, which was fine Asian cuisine; the company opened the first Hibachi-San Japanese Grill inside the Mall of America. One year after the opening of their Japanese grill the company celebrates their tenth year in business by opening their hundredth location. Providing its local communities with delicious food and a lasting experience.
In 1999, recognizing that with their success came responsibilities the Panda Company launches the Panda Cares program, working to help disaster stricken and struggling communities by providing food, helping fundraising efforts, and assisting with volunteer services.
Get Your Degree!
Find schools and get information on the program that's right for you.
Powered by Campus Explorer
The restaurant chain reached one of its largest milestones to accomplish in 2007 by opening their thousandth store and making a billion dollars in revenue for the first time. The company then reached its most recent milestone in 2011 by opening their first international store in Mexico City.
Panda Express careers are plentiful and ripe for the picking for anyone interested in working for this responsible, innovative and fast growing food chain.
Panda Express Careers
Since this is a fast-food job the hiring requirements are pretty minimal for entry-level positions. How old do you have to be to work at Panda Express? At least sixteen years old with a workers permit. They are also looking for employees who have at least some high school completed, however previous work experience is not required.
Employees will be required to life up to fifty pounds sometimes, and should be capable of reaching over a three-foot counter, as well as be able to use kitchenware in a proper manner.
To become a manager is a little more difficult. Although many of the requirements are similar to that of a server, the company also wants their managers to have a high school diploma or a GED, and a college degree or previous experience in the food service industry.
Panda Express Job Descriptions
Service and kitchen team- this is the most common and virtually only hourly position available at the restaurants. To be in this position you must complete a list of responsibilities that include but are not limited to:
Greeting and assisting customers make their food orders
Help keep the store clean and ensure that it meets restaurant standards
Good interpersonal skills
Knows the menu and is capable of giving information about the menu if a customer asks
Keeps food supplies well stocked and fresh
Restaurant Manger- is the other position offered inside the restaurants. A manager's responsibilities are the following:
Hiring, training, and developing new candidates
Making sure everything in the restaurant is to standard
In charge of sales and costs, and ensuring that the restaurant is being ran efficiently
The Panda Company is also looking for managers who will demonstrate the following attributes:
Interpersonal skills
Leadership qualities
Proactive
Growth orientated
Results orientated
Average Wages, Salaries & Benefits
Now that you know a little more about the job opportunities and descriptions available, I'm sure you're wondering about benefits and what kind of salary and compensation you can expect. For the service and kitchen team you can expect to be making on average between eight and eleven dollars per hour. The benefits are listed below:
Dental insurance
Medical insurance
401(k)
Paid training
Paid time off
Free food
Company discount
Bonus opportunities
Continuous career development
Seems like a job with this restaurant would be very beneficial for any employee. How about the managers though? How much do they make? Managers can expect to have a salary between $43k to $55k a year. Here are some of their benefits as well:
Bonus opportunities
Five or more weeks of training to ensure a manager is prepared to run a store efficiently
Vision insurance
Dental insurance
Medical insurance
401 (k)
Paid time off
Discounts
Free meals while working
And much more
As said above it seems that the benefits are nonstop for the employees of this very successful Chinese restaurant.
Advice For Application Process
Ready to begin the Panda Express application process? There are a few simple steps to follow when trying to obtain Panda Express jobs. You may apply in person or online, how to apply for Panda Express online will be discussed in the next section. When you apply for jobs at Panda Express or any other job in person, the first step is to visit any local restaurant and ask for a free application.
Once you receive the direct application be sure to sit somewhere to complete it. Do this same thing with any applications you receive from an employer. It'll look good to the manager by showing the initiative of completing the Panda express application right after receiving, as said before this applies to any employer that offers paper applications.
By doing this you also give the manager an opportunity to ask you questions and maybe even an interview right after turning in the application. It can also give you the opportunity to ask your own questions such as whether or not they are currently hiring and if so what job opportunities are they hiring for.
In addition to completing the application right away, it's impressionable if you are dressed and groomed professionally. Employers are more apt to hire people who dress for an interview even when doing the simple task of completing an application. It's also smart to carry with you a portfolio with copies of your resume to turn in with your application; this applies when applying for Panda Express jobs as well.
Another way that you may apply to Panda Express jobs is to find a printable application for Panda Express online. Once you have found the printable application form you may complete it and turn it in. You may be required to download application form in order to print and complete it.
How to Apply Online
Applying in person is not the only way to acquire the Panda Express careers available to applicants. Another way to gain a career with the Chinese restaurant is to apply online. A Panda Express job application online can be completed on their website. In order to apply for Panda Express jobs online you must visit their careers website
When you have located the careers site it will give you an option of which career you would like to complete an online application for. For entry-level positions you would click on "Restaurant Careers" and for office type positions you would click on "Corporate Careers."
For restaurant careers you will be asked to apply for either a hourly position or a management position, after choosing the site will take you to a page that will ask you to either input keywords for the job you are looking for as well as where you want to work and which restaurant (Panda Express or Hibachi San Grill) you would like to work for.
Now, click on a link for the position you wish to apply for, the site will give you the job description, hiring requirements, and a list of benefits that come with the position. If you want the position than click apply online, create a login account, and complete the application. Congratulations you are officially a candidate for a position at the Chinese kitchen.
Even though you have applied online, be sure to at least call or visit the store you applied for and introduce yourself so that the manager can put a face to the name. This is also just polite to do in general and will increase your chances of obtaining the position you have applied for.
Hours of Operation
Hours of operation vary from location to location. In order to find out the hours of operation for a local restaurant visit their website and enter in your city in the "Find a Panda" search bar at the upper right hand corner of the website.
Why People Like Working Here
Current or past employees talk about how it was great working for the company for a few reasons such as, the starting pay (even with no previous experience) is above minimum wage, the employees get free meals on their breaks, and scheduling is very flexible. If an employee wants hours they can get the hours fairly easily, plus the medical benefits help people out a lot.
Competitors
Now of course, it's wise to apply to more than just one place, if you are seeking employment at a restaurant that is both fast, but not a burger joint a couple other nice places to apply to would be Noodles & Company and Chipotle.
Noodles & Company gives customers a wide variety of noodle-based entrées ranging from Asian to Italian dishes. They also sell soups and salads. Chipotle, on the other hand, is a Mexican style restaurant offering consumers choices like burritos and tacos.
Also See:
Long John Silver's: Visit the Long John Silver's application.
Captain D's: Checkout the application page for work at Captain D's.
Taco John's: For employment at Taco John's visit the application page.
Rally's: See our resource page for more information on Rally's careers.
Kentucky Fried Chicken: Kentucky Fried Chicken offers opportunities for both, beginners and experienced roles.
Company Links