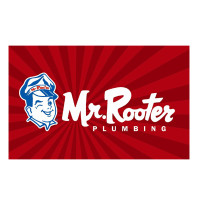 Those who fill out and submit a Mr. Rooter application are looking to join a company that helps people with their plumbing issues at almost any time of night or day.  They strive to offer the best opinion and service that they can for every project.  Links to apply for jobs at Mr. Rooter are at the bottom of the page.
Mr. Rooter was founded in 1970 by David Duck in Oklahoma City, Oklahoma.  Two years after the company's founding, Duck began franchising his business, which quickly expanded across the country.  In 1989, he sold the company to The Dwyer Group, but maintained the rights to his shop in Oklahoma City.
There are several services that Mr. Rooter offers including emergency repairs for both residential and commercial clients.  Also, diagnosis and checkup, installation and upgrades, common repairs, leaks, sewage backups, plumbing camera inspection, and system maintenance and cleaning, among others.
Every time an employee of Mr. Rooter interacts with a customer, they strive to keep their company's seven values at the forefront.  Some of those values include respect, integrity, a focus on the customers, and having fun while you work.
Mr. Rooter Careers
At the corporate level, Mr. Rooter jobs will have you working in Waco, Texas as a part of The Dwyer Group, which the company is a subsidiary of.  The Dwyer Group runs six other companies, so you could work with any of them instead of Mr. Rooter specifically.
Locally, Mr. Rooter careers will take place in franchises that are scattered across the county and will deal exclusively with plumbing and customer service.  Most positions will require going out and working in customer's home, so you'll need to work within the guidelines that the customer gives you.
How old do you have to be to work at Mr. Rooter? Age requirements vary by position.  As you browse Mr. Rooter jobs online, make sure to read all the position needs carefully because jobs may require various degrees, certifications, or experiences before you take the job.
People with Mr. Rooter jobs get several benefits.  However, those benefits depend on the position that you hold.  All positions are offered advancement opportunities and continuing education, but some also offer flexible hours and others offer medical plans and benefits.
Mr. Rooter Job Descriptions
Plumber – As needed, you'll go out into the community and work with customers to fix any issues that they're having with their plumbing, striving to resolve their issues in a quick and timely manner.  Compensation is around $25,000 a year.
Customer Service Representative – When customers call, you're the first person that they talk to and work with them to figure out what kind of service they need and schedule the plumber to come out, depending on what works with the customers.  Compensation is around $40,000 a year.
Plumbing Technician – Often, you'll work closely with a plumber to fix the issues that they're having in a quick and timely manner while giving them outstanding customer service. Some jobs may require the use of cameras in pipes to see what the issue is.  Compensation is around $35,000 a year.
Franchisee – You will run a business, working closely with the corporation to make sure that everything meets the company's expectations and standards.  As needed, you'll work closely with your staff members to ensure that they're properly trained.  Compensation depends on the success of your franchise.
Mr. Rooter Interview Questions
These are some questions you may be asked during your interview:
Why do you want to work for Mr. Rooter? This is an extremely common interview question, so you should be prepared for it.  Talk about what drew you to the company, whether it was the company culture or benefits and why it's your first choice in places to work.
What experience do you have? If you have any relevant experience, talk about it.  If you don't have any, talk about what you can bring to the position and offer the company. Use plenty of examples to back up and support any claims that you may make.
Where do you see yourself in the next few years? Your interviewer wants to know if you see yourself with the company.  Be realistic in your career expectations, but talk about how you're willing to take on extra responsibilities and challenges in order to move up in the company.
Mr. Rooter relies heavily on customers for their business, so you may be asked this question in the form of a hypothetical situation: How would you take care of an upset customer? Talk your interviewer through the steps you would take, making sure to be realistic and practical.
Several positions may require you to stand for long periods of time or carry heavy objects, so you may be asked: Is there anything that could keep you from doing your job? The company will probably work with you if you're straightforward and honest about anything that could keep you from doing the job to the best of your ability.
Advice for the Application Process
How to apply for Mr. Rooter online: the company only has three positions that they hire for, so select the one you're interested in, making sure to read all the position needs carefully.  Once you've done that, you'll search for the location where you live and fill out your Mr. Rooter application.  There is no printable application for Mr. Rooter available on their website.
Before attending your interview, do research on Mr. Rooter and the industry in order to create a list of questions that you can ask.  For an entry level position, this may seem excessive, but it will place you above the other candidates as it shows that you think ahead and are prepared.
Have a positive and friendly demeanor for your interview because it will give a good impression and show that you're ready to work within the existing team.  The interview will probably take place in a semi-formal setting, so you should dress nicely in business casual.
Show gratitude at the opportunity to interview with this company.  After your interview, inquire about the best way to check on your hiring status.  Some applicants may learn if they got the job during their interview, but a majority will not because Mr. Rooter will want to screen all candidates before making a final decision on who is hired.
Also See:
Allstate: Visit the job application for Allstate to apply today.
Stanley Steemer: See our guide for careers at Stanley Steemer.
Unitrin: For career opportunities, fill out the Unitrin online application.
UnitedHealthcare: See our guide for careers at UnitedHealthcare.
Public Storage: Checkout the application page for work at Public Storage.
Company Links
http://www.leadingtheserviceindustry.com/Mr-Rooter-LLC.aspx
http://mrrooter.com/work-for-mr-rooter