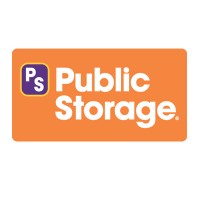 Public Storage runs self-storage facilities and since 1972 has expanded its business significantly, now running upwards of 2,150 storage units in 38 states in the USA.  It also operates in Europe as Shurgard.  You can find out how to apply for Public Storage online by following the link to submit a Public Storage application at the bottom of the page.
Even though it is one of the largest self-storage companies in the United States, with over 5000 employees, Public Storage is a continually growing business.  It trades on the New York Stock Exchange under the symbol PSA and its profits have increased by over $1billion in recent years.  It also owns a significant interest in PS Business Parks renting commercial spaces to tenants.
Public Storage offers storage solutions for both individuals and businesses.  They provide tailored solutions for all needs including spaces for vehicles, indoor and outdoor rooms as well as a number of climate controlled units.  It focuses on safety and security for both its customers and their possessions to give them peace of mind.
After making a Public Storage application you can look forward to the many perks that come with the job.  Public Storage is constantly updating its incentive and recognition schemes as well as offering substantial discount packages.  There are many paid training opportunities for anyone looking to grow in the company.
Public Storage Careers
Public Storage careers are split into three types: positions in the storage facilities, call centers and corporate offices.  The job opportunities at the facilities and call centers include customer services and sales representatives, team leaders and managers.  These roles have a focus on sales and customer relations.  Experience isn't always necessary for entry-level positions but a college degree is preferable for management roles.
Corporate positions range across a variety of departments including real estate, legal, accounting, IT, HR and more.  In this industry there are plenty of opportunities to develop your existing skills and invest in your professional development.  Public Storage jobs are for people wanting to join a successful and growing business, and a career with competitive salaries and excellent employee benefits.
How old do you have to be to work at Public Storage? You must be at least 18 years of age to apply for jobs at Public Storage.
Get Your Degree!
Find schools and get information on the program that's right for you.
Powered by Campus Explorer
The hours of operation are variable across the different locations but employees can look forward to a flexible work schedule.  Employees are frequently rewarded with incentive schemes and regular bonuses.  Full-time employees are also eligible for a comprehensive benefits package.  Various discounts are also open to employees, these change frequently but have included deals for 24 Hour Fitness and Budget Rent A Car.
Job Descriptions & Salaries
Customer Service Representative – Those working in customer service will need to have great communication skills both in person and on the telephone.  You will be responsible for the upkeep of the properties to ensure they are presentable for potential customers.  You will need to be detail orientated to handle the paperwork, transactions and merchandise selling.  The hourly pay is between $9-14 dependent on location.
Resident/Property Manager – This role is a step up from the customer service representatives with more responsibilities and a more convenient work schedule.  Duties will include sales, bookkeeping, leasing and collections.  You will work with the District Manager to ensure that both staff and customers are happy.  Pay starts at around $10/hour and upwards not including bonuses.
Inbound Sales Representative – This job is suited to anyone with sales experience on their resume.  Working in one of the two call centers you will field calls from customers and assist them with enquiries, concerns and sales of products and services.  Call Center representatives are paid up to $16/hour and have the opportunity to earn monthly bonuses of $500.
District Manager – Managers are responsible for managing and training staff and ensuring everything runs smoothly for customers.  Other duties will also include driving sales and boosting profitability as well as conducting audits across all the properties to make sure the correct standards are being met.  The annual salary for District Managers starts at $65k plus bonuses.
Public Storage Interview Questions
It's easy to nail the interview if you prepare answers to some typical interview questions beforehand.
What were your hobbies in high school/college? You may have been the lead in the school play or the star athlete on the football team but make sure when you talk about these things to relate them back to the job description.  The interviewer wants to know why your background makes you right for this job.
What do you think is your biggest flaw? It's fine to point out something in your professional life that you think is a weakness.  Follow up with how you have been working on improving, whether you've asked superiors for help or taken on additional training.  They want to know that you're open to improvement.
Can you sell me this pen? Sales are a huge part of any role at Public Storage so practice some pitches before the interview.  Take a beat to collect yourself and then describe the great qualities of the pen and say why they would make the other person's life easier.  Make it relatable and persuasive, but not too cheesy.
How do you motivate yourself and others? This is especially important for management roles but also for entry-level jobs they'll want to know you can work well in a team.  This is extremely important when working in sales. What are the things that perk you up when you're feeling a bit low or lethargic?
What was the most difficult or stressful situation you came across in your previous employment? The same as when talking about your weaknesses, be sure to end on a positive.  Explain what you learnt from the experience, how you think the situation could have been improved and what attributes you have that helped you handle the situation.
Advice For Application Process
Search for Public Storage jobs online and browse through the numerous vacancies it is currently hiring for.  Once you have selected the position you want to apply for, fill in the online application form carefully, paying close attention to detail to ensure you give off the best first impression.  It is not currently possible to download a printable application form for Public Storage.
It is possible to make a free application through a recruiter, however all of their vacancies are advertised online so it is best to check these frequently.  It is advisable to ensure your preferred location has a vacancy before making a direct application.  By making an account to apply online, you can make numerous applications to different positions you think you may be suited for.
Public Storage offers incentives to its employees if they make referrals for job openings so it might be an idea to see if you know anyone already working there.  If they make a referral it's a win-win situation for both of you.  Having been through the hiring process themselves they'll also be able to help you out with inside information and interview tips.
After you have submitted your Public Storage job application online you will be contacted for a brief phone interview.  If you pass that you will be invited for a face-to-face interview at your local facility.  Make sure you are well presented and well prepared when you turn up to your, it is important to be personable and professional.
Also See:
Powell's Books: For employment at Powell's Books visit the application page.
Unitrin: Unitrin offers opportunities for both, beginners and experienced roles.
Certapro Painters: Use the Certapro Painters job application to apply here.
Travelers: Travelers offers opportunities for both, beginners and experienced roles.
MetLife: Visit the job application for MetLife to apply today.
Company Links