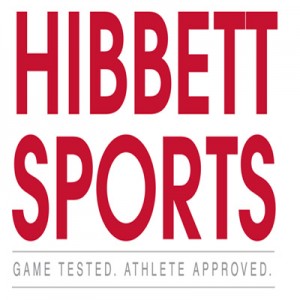 Headquartered out of Birmingham, Alabama, Hibbett Sports is a sporting goods store found in the Midwest, Southwest, and Southeast parts of the United States. They sell athletic equipment, footwear, and sports apparel. They have around 832 locations across 28 states.
It is a part of a publicly traded holding company Hibbett Sports, Inc. This means that it sells shares to investors, which hold ownership in the company. It has a CEO and a board to make decisions within the highest levels of the companies.
Hibbett prides themselves in having the top of the line marketing strategies and computer equipment, part of which they associate with their success. Their most important factor to their success is credited to their team of workers, which provides excellent service to their customers. This is extremely important to this company, and looks for talent that strives to be the best. This helps them stand out as a great company.
Hibbett Sports also puts an emphasis on the local communities around Central Birmingham. "One Team at a Time" is a program they helped to create, which helps local youth sports teams to encourage children to go out and be active. Each week, they donate $1000 gift card to a local team to help purchase much needed equipment.
Also in the Birmingham area, Hibbett Sports has joined forces with the American Heart Association to put on an event in the area to promote healthy lifestyles. The event encourages the residents of Central Birmingham to make lifestyle changes so they can live longer and healthier lives.
This emphasis on local communities and customer service makes this a great company to consider working for. You can have a fulfilling job knowing that you are being a part of such a great company.
Company Facts
Get Your Degree!
Find schools and get information on the program that's right for you.
Powered by Campus Explorer
In May 2012, they reported total assets of over $335 million.
There are currently more than 800 stores across the Midwest, Southeast and Southwest.
Each store averages about 5,000 square feet.
Most of the locations are located within 150 miles from another location.
Hibbett Sports Careers
A person interested in joining the diversely talented team, can apply for Hibbett Sports jobs online. Hibbett Sports online might also have links to downloadable applications, or printable applications, along with information on local job recruitment fairs. You can also feel free to apply at Hibbett's local store in your area. You should be able to see what they are hiring for at Hibbetts.com
When taking a look at Hibbett Sports jobs online, be sure to carefully read the job description and responsibilities so that you are applying for a job that is appropriate for your skills and experience. You can work up from your job to turn it into a Hibbett Career with enough hard work and proven excellence. You can find information on Hibbett careers on their website.
How old do you have to be to work at Hibbett? The minimum age for employment here is 16, for entry-level positions. You are able to work your way up from there and have the ability to grow with the company.
How do you apply online? Just follow the link on the website, and it will bring you to the application tool. Remember to fill it out correctly, in accordance to the instructions provided. Apply for the position that best fits your skill sets and you should hear back in a reasonable amount of time after putting in your application.
Some positions that one can look forward to in this industry are sales associates, cashiers, stock room, and manager-in-training. You can find the job descriptions and responsibilities for each of these positions on the website. If hired, a person will undergo an extensive training to which they can learn everything they need to in order to work there.
Hibbett Sports Job Descriptions
There are many various types of positions available here, and all it takes is a little research to find the right one for your particular set of skills.
Entry-Level
Between the corporate office, distribution centers, and store locations, the possibilities for opportunities seem endless. There really is something for everyone here, it just takes time to evaluate what best suits the job seeker.
Here are some of the entry-level positions in this industry:
Rookie (Sales Associate)
General Labor
Stock Room
Janitor
General Maintenance Crew
Customer Service
For more information about these positions and other similar ones, please visit the company's website.
Higher level positions/Management Positions
Within this industry, there is room to grow and move up the ranks in the company.  Here are some higher-level to management positions a person with the right experience and education can obtain:
Coach-in-Training (Manager-in-Training)
Assistant Coach (Assistant Manager)
Head Coach (Store Manager)
Inventory Manager
Senior Programmer Analyst
Merchandiser
For more information about these positions or similar ones, please visit the company's website.
Average Wages and Benefits
As with most places of employment, the salary and benefits can greatly vary dependent on experience, education and job title. For instance, a sales associate might only make around $8 per hour. A "coach-in-training" (their term for a manager-in-training) can earn about $10.45 per hour. A "head coach" (their term for store manager) can earn around $33,000 a year.
The benefits can also vary depending on experience, job title, experience, and full-time employee versus a part-time staff member. Hibbett offers very competitive benefits for their eligible employees. This is to ensure their employees are happy in order to best serve the customers.
Some benefits include employee discount, vacation and sick leave, and vendor employee purchase plans. These are only a few benefits that qualified employees can enjoy working with this company. They might also be eligible for stock purchase plan, as well as a 401k plan.
As far as insurance goes, options are offered here as well. You can get health insurance, dental insurance and vision plans. Employees have access to term life insurance coverage and accidental death insurance. They also have access to Short and Long Term Disability insurance.
Advice For Application Process
Employment Information
Hibbett has a five part training program to ensure that their employees are fully prepared for their positions. In addition to that, they are constantly trained as new information becomes necessary to accurately do their job.
The goal for their employees is simple: they expect quality performance from each person that joins their team. They keep an eye out for quality and meeting the performance expectations, and offer additional training if these are not met. They want the highest quality of employees to be a member of their team.
They also want their employees to be well-versed in the products within their store. The staff should be able to assist the customers with whatever questions they might have and be able to advise them on the products that best suit their needs. To do this, they must be constantly educated on the products that are offered and what their purposes are.
This means that the employee must push themselves to be the best that they can be. They are representatives of the company, and the company takes this very seriously.
Tips for Getting the Job
Here are a few hints on how getting the job that you want:
When you apply, supply an updated resume. This can give the hiring staff a more descriptive look at your talents, experience and capabilities.
If you apply in store, be sure to dress in appropriate attire. You never know who is handing you your application, and you do not want your chance ruined before it even happens.
Be sure that you complete the application according to the provided instructions. Failure to do so may impact your chances of getting an interview in a negative way.
Read job descriptions fully and ensure that you are applying for a job that you might be qualified for. You do not want to waste your time or the time of your interviewer by applying for a position that you are over or under qualified for.
It is wise to prepare for your interview before going into it. Anticipate possible questions, and answer them over again out loud and in front of a mirror. Check your body language while doing so to ensure you are giving off an impression of confidence. This will help you be more articulate and less nervous during your interview.
Other Helpful Hints
Here are some other hints that can help you gain an advantage over other applicants:
Dress appropriately for your interview. First impressions are important and can impact your chances of gaining employment.
Bring along your updated resume, with an extra copy for yourself. This way your interviewer can have it on hand, and you can have it to look over in case there are any questions about it.
Show up no more than 10 minutes early for your interview.
Call after your interview to check in on your application. Be sure to thank your interviewer for their time. This shows that you are serious about the position and that you value their time, which can impress them and give you an edge.
Hours of Operation
The stores hours of operation are as followed: Monday – Saturday from 10:00am – 8:00pm and Sunday from 1:00pm – 5:00pm.
Competitors
In this industry, there can be a lot of competition. There are other companies that might interest you as well. Two of these stores are Dick's Sporting Goods and Modell's Sporting Goods. These are the strongest competitors in this field.
Both Dick's Sporting Goods and Modell's Sporting Goods are headquartered out of the Northeastern part of the United States. While Modell's is primarily found in the Northeast, Dick's Sporting Goods is found across the Eastern section of America.
A significant different between the stores is that Modell's and Dick's Sporting Goods are still currently family owned and operated chain of stores, while Hibbett is a corporation owned by stock holders.
Also See:
True Value: Use the True Value job application to apply here.
Zales: Visit the job application for Zales to apply today.
City Sports: See this page for jobs at City Sports.
Restoration Hardware: See this page for jobs at Restoration Hardware.
Academy Sports + Outdoors: For career opportunities, fill out the Academy Sports + Outdoors online application.
Company Links
http://www.hibbett.com/jobs/divisions/corporate/
http://www.hibbett.com/jobs/divisions/retail-stores/