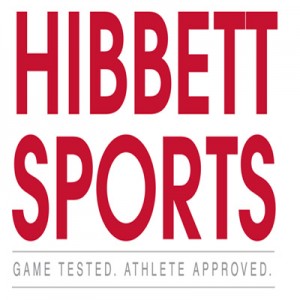 Hibbett is one of the leading sporting goods retailer in the USA with more than a thousand stores all across the country. Hibbett has its headquarters based in Birmingham, Alabama.
It was in the year 1945 when Rufus Hibbett founded Dixie Supply Company, which was renamed Hibbett & Sons in 1952. In 1995 Saunders Karp & Co. bought Hibbett Sporting Goods which, back then, only had 75 stores.
Hibbett became a public company registered in NASDAQ in 1996. They had 96 stores then. In 2015, they reached a major milestone when they opened their 1000th store.
Hibbett has a working culture that encourages teamwork at its core. The company pays above industry standard salary and they provide benefits to their employees that are at par with similar big retail companies.
Hibbett employees treat each other as family. They encourage a working place that make coming to the store a daily treat to the employees.
How old do you have to be to work at Hibbett?
The minimum age required for an applicant to work at Hibbett is 16. Some job positions, though, may require 18 years or above because they may need to operate equipment that require the age.
Hibbett Careers
There are 3 areas where applicants can apply for at Hibbett namely: retail, corporate, and distribution center. Here are some of the job positions available.
Sales Associate: Before becoming a Sales Associate, the successful candidate must first complete the Rookie Education Program. He or she will assist the Management staff of the store while providing excellent customer service. The Sales Associate should be knowledgeable in each department or product area in the store.
Sales Lead: The Sales Lead is responsible for performing customer related transactions like sales, exchanges, returns, layaways, special tax events, and other additional functions according to company regulations and policies. He or she will act as representative when the Store Manager or the Assistant Manager is out for a break.
Manager-In-Training: The Manager-in-training is tasked to consult with and assist the Head Coach (Store Manager) on overall administrative and operations duties. The responsibilities include determining proper approaches and methods required to reach the goals of the store. He or she will have supervisory control of the store in case the Head Coach is absent.
Merchandise Admin Assistant: The Merchandise's responsibilities include keeping track of source documents and received data, preparing and sorting documents, interpreting and identifying data that needs to be entered, review the errors in the reports and make appropriate corrections, and other functions that are related to the tasks mentioned and those that are deemed necessary as per company policies and regulations.
Intern-Video Production: The responsibilities of the Intern-Video Production include helping with writing scripts, helping with location and in-house shooting, helping with editing of the videos, helping in the production and distribution of the video media. Preferred candidates are those who have experience using video and equipment and software.
Intern-Inventory Management: The Inventory Management Intern is responsible for researching, reviewing, and recommending best practices for processes such New Store Opening and Inventory Management. He or she will be documenting the processes and recommend modifications that will improve efficiency. These changes will be presented to the management for consideration.
Intern-Buyer: The Buyer Intern is tasked to review the current store assortments for a particular product category in the store, identify the gaps in the said assortment and developing an improved assortment for the next fiscal year. He or she will be conducting competitive shops in store locations, independent stores, local malls, and other store outlets and compare the different programs offered.
Warehouse Team Member: The Warehouse Team Member is tasked to handle product at the pallet and case levels. Responsibilities include verifying, counting, picking, separating, moving, scanning, updating and other tasks related to warehouse duties. He or she needs to maintain a clean working area as well as the other common areas in the store.
CDL Truck Driver: The CDL Truck Driver will be driving a diesel or gasoline powered trailer-tractor vehicle to deliver and transport company merchandise over long distances. Responsibilities include hooking and unhooking the trailer from the tractor, unloading the trailer with the help of the store personnel, and inspecting the vehicle for problems before and after each trip.
Outbound Loader Lead: The Outbound Loader Lead is responsible for preparing orders by stacking, scanning, verifying counts, wrapping documenting and loading. He or she will also assist in determining improvements in workflow procedures and training employees on methods of stock handling as well as other functions of the area.
Hibbett Application
Applicants are encouraged to visit the Hibbett website for job positions available. There are three work areas – retail careers, corporate careers, and distribution center careers.
Both in store and online applications are available. The job positions available between stores and their locations. Applicant are encouraged to apply for positions available on the nearest store.
There are thousands of job openings currently posted. Applicants should check the location of the store requiring the position first before completing the application form.
When filling up the resume, applicants are advised to put in any previous work experience related to the position being applied for in order to improve chances of being hired.
When called for an interview, the applicant should come on or before the time scheduled as there are other applicants that need to be interviewed as well.
Facts About Hibbett
Hibbett is all about sporting goods and helping people get the most out of their workout or training. Employees are knowledgeable about the customers' requirements.
Hibbett supports the American Heart Association through its programs as well as donations. They promote active and healthy lifestyles through their products.
Hibbett is known for providing quality sporting goods coming from known brands. They have a friendly staff who put customer service in top priority.
Hibbett encourages charitable giving and is dedicated to improving the community and the life of the people in it. They do this by regularly coming up with programs and fund raising activities that support various organizations.
Application Links
Company: https://www.hibbett.com/
Careers: https://www.hibbett.com/corporate/careers-hibbett-sports.html
Application: N/A