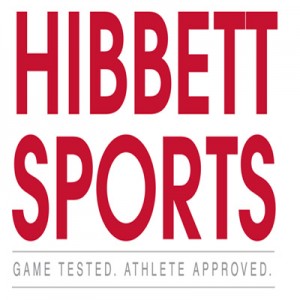 If you love all things sports and can sell the product, you are perfect for a position with Hibbett Sports. Positions include Sales associate (team player), Stock Associate, Cashier, Assistant Manager (assistant coach), and Store Manager (Coach). These top interview questions will give an idea of how most stores handle interviews.
Hibbett Sports Interview Questions
Here are a few questions asked in interviews
What sets you apart from the other applicants? Discuss the skills you've acquired from other positions, retail or otherwise, and how reliable of an associate you will be. If you have open availability, mention it now. 
Why would you like to work with Hibbett Sports? Talk about what you love about the store and how the atmosphere is appealing. Tell them about a situation where someone internal helped you out while shopping. 
Demonstrate how you would approach a customer. Tell a story of how you normally approach customers: how you will greet them and the open ended questions you'd ask to learn what they need. 
If a guest needed a running shoe, what would you suggest? Name a shoe and explain why you think it's the best running shoe. Give details on how it would help runners. Sell the shoe to the interviewer. 
Do you play any sports? You should have sports knowledge. Even though you may not play them, you will still need to know something about sports, like what you love about them. 
What are you looking for in terms of career development? Describe future plans and how you believe this job will assist you in reaching certain goals. 
How would you family/friends describe you? The answer to this question should always be positive. Use examples such as reliable, hard-working, and outgoing. 
Why are you leaving your current job? Reasons for leaving your job should be because you're looking for a new opportunity and/or you want to experience a new company. Never speak badly about a previous job.
These questions are asked in most interviews with Hibbett Sports.
Interview Tips
Interviews typically take about thirty minutes with the store manager and consist of questions about general customer service. You should arrive at least fifteen minutes early. It will be a red flag if you arrive late, and it seems as if you don't care about the company's time.
Those applying for positions should have a good knowledge of sports. The employees are named Rookies, Team Players, and/or Coaches, and should have general information of sports. Customers will have questions about popular items, such as shoes and jerseys, and will come to associates for help.
Always arrive with questions of your own. Ask about training and how much you may need, and also get information about the shifts you may work. Demonstrate you interest in the store and the brands they carry. Be ready to share your knowledge of sports teams and players, and the type of apparel Hibbett Sports may carry.
The interview will be pretty simple, and the questions are easy enough to answer. These top interview questions give a general idea of what will be asked at most meetings.