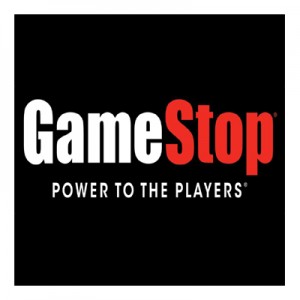 Gamestop the leader in used and new video games and software has nearly 6600 stores both here in the United States and abroad. The video gaming giant prides itself on offering stellar customer service and just about every game that one can dream of owning. They offer their customers many benefits including their famous Power Up Rewards programs on top of the competitive prices they have on gaming equipment and software.
Having an employee base of nearly 45,000 across the globe they are constantly on the lookout for driven individuals who have a zest for helping people and a thorough knowledge of the gaming industry. Hiring individuals like this is what has made the company what is today.
Gamestop had first started out as Babbages Etc. in 1999 which eventually was sold to the bookseller Barnes and Noble. Through a series of acquisitions and rapid company growth the Gamestop Corporation has seen its share of vast improvement. This year Gamestop went into a business agreement with Cricket and currently operates 31 local Cricket Wireless stores in Seattle, Cleveland, Los Angeles, and Dallas.
Gamestop stores are open 7 days a week. For specific store hours you might want to go to the Gamestop website and look up each stores individual hours as times might vary by location.
Gamestop Careers
The hiring process with Gamestop is a relatively simple one. Once your application is submitted then the store managers for the local store you choose will sort through the various applications. If they feel you're a good fit for the company and that you will be able to meet the responsibilities of the job you're applying for then you will have an interview over the telephone. From here if they still feel you meet the criteria you will be invited for an interview at the store. Keep in mind that sometimes stores aren't hiring at the location that you are applying for. Don't get discouraged with a huge chain such as Gamestop they have locations across the country. If the local store doesn't have anything for you chances are that the store five miles down the road will.
Gamestop offers a varied selection of careers for everyone.  To make your job search easier you may wish to go to the Careers section of the Gamestop website. Once you have reviewed the job opportunities and you see one that you are interested in you may want to access the Gamestop job application online and apply for the position that interests you most. Another neat thing about applying for Gamestop jobs online is that once you set up a profile and submit your resume you can always go back and apply for different jobs that interest you.
A lot of applicants might wonder how old do you have to be to work at Gamestop? With Gamestop if applicants are the minimum required age of 16 and can pass the background and drug tests chances are  they will be offered a position at the store.
Get Your Degree!
Find schools and get information on the program that's right for you.
Powered by Campus Explorer
Gamestop Job Descriptions
Entry Level Jobs:Gamestop offers a wide selection of entry level jobs that you might want to check out on their website. Gamestop has been voted 2012 Best Retailers to work for. The corporation instills a positive work environment and decent benefits package. In addition employees who consistently meet the goals of the company have the opportunity to be promoted within to other positions. The following is a list of the current Entry Level jobs you might want to check out.
Game Advisor
Seasonal Game Advisor
Senior Game Advisor
Management Jobs:If you have strong managerial skills and expertise in the retail industry then you might want to look at the current management positions available for the Game Store. These positions offer a decent benefits package too including a 401 K, a Comprehensive Medical , Dental and Vision Plan to name a few. For a complete list of the available benefits check out the company's website under the benefits section. The following are the current management job opportunities available:
Assistant Store Manager
District Manager Maryland and Surrounding Areas
Store Manager/Area Manager
If you see something of interest here simply go to the website and file a Gamestop application online or by visiting your local store. For more information about securing a position read some of these helpful pointers below.
Advice For Application Process
To find Gamestop Careers there are several ways you can apply. One is you can go to the store itself and ask for an application. Another option you have is go below and click on the link and download the application form. The form is a direct application form that is simple and easy to fill out. Once you've done this you can take it to the store and hand it to the store representative. You may also wish to apply online.
To apply online for jobs is relatively easy.  There are several ways you may go about applying for a job at the game store. One is you can go online to the company website and view the many Gamestop jobs available. If you see one that you feel you could meet the job responsibilities for then you may want to either download an application form or use the printable application form that is included below.
In addition to applying through the official company website you may also wish to go through a third party site such as Start Wire. This is a free application you may use to apply for jobs at GameStop. Either route you choose the process is relatively simple. Best practice would be to have your resume and cover letter ready and already saved to a word document so that you can upload it to the site. Doing this will cut the time you have to go through the application in half. Additionally it adds a professional look to your application. If you have any relevant experience in the gaming or retail industry you might want to add that information. This could possibly boost your chances of landing that next job and starting an exciting career. After you have done this you will be prompted to answer a short questionnaire about your basic knowledge of gaming equipment and computers. Don't rush through these questions as you want to give yourself as many chances as possible to get the job.
During your interview you may want to use this time to ask any relevant questions you might have about the salary and job description. You want to have a clear understanding of what the company is offering you before accepting a position and if it is one that fits with your budget and financial needs. Depending upon the job you're applying for more than likely it will be offering part time hours. If this is a concern you might want to ask this as well. A good idea would be to write a list of your questions down on a legal pad and have them ready for when you go to your interview. If you think of more between the phone interview and the in store interview jot them down. It is better to be fully prepared then partially. If you get past the first and second interview be prepared to submit a drug andbackground check.
Application Tips:Following a few of these suggestions could assist you in landing the job. Keep in mind with the upcoming holiday season now is the opportune time to complete a Gamestop application. Gamestop careers offer many benefits to its workers in addition to the benefits and discounts for someone who is just starting out in the working world this is a great entry level job to put down on your resume.
To make the process go smoother click the printable application for Gamestop fill it out and bring it into your store. Before you turn it in make sure you include your cover letter as well as an updated resume. As a backup a good idea would be to scan or make a copy of your application before turning it in and noting the person you gave your application and resume to.
In about three to five business days if you haven't heard anything you might want to call back and ask if the store manager has had a chance to review your application. If they haven't you can kindly ask if they will be reviewing applications and if so when. If you still hear nothing you might want to follow up a week later. This lets the manager know that you are interested in the position. Always make a note of who you speak to each time as well as the time.
Competitors
Working at a leading gaming store such as Gamestop can prove to be a rewarding career. If you truly enjoy working in retail and customer service you might also want to consider applying to Walmart and Amazon. Both companies offer stable employment and often with a comprehensive benefits package.
Also See:
Lids: Use the Lids job application to apply here.
Hallmark: See this page for jobs at Hallmark.
Disney Store: For employment at Disney Store visit the application page.
Brookstone: Brookstone offers opportunities for both, beginners and experienced roles.
Bath & Body Works: Visit the job application for Bath & Body Works to apply today.
Company Links