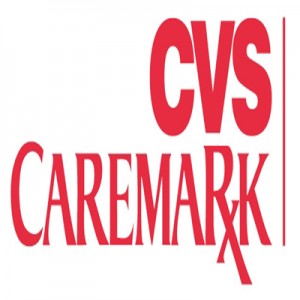 CVS is the largest provider of pharmaceutical products and health care in the United States. It is headquartered in Woonsocket, Rhode Island, and operates in all U.S. states, Brazil, and Puerto Rico. Its main products include a wide range of medicine, vitamins, beauty products, and many more.
The first CVS store was founded by brothers Sidney and Stanly Goldstein together with their partner Ralph Hoagland in 1963. The store was then located in Lowell, Massachusetts, and has later opened stores in Cumberland and Warwick, Rhode Island, in 1967.
In 2016, CVS Health was announced to be the first ever company that has helped deliver a tobacco-free nation by completely removing cigarettes from their stores. It now has branches in all 50 states in America, and has also extended to Brazil and Puerto Rico. Currently, CVS Health has over 250,000 employees.
As an employee at CVS, you're entitled to a competitive package of benefits, which connect you to programs that are affordable and aim for your overall well-being. The benefits include physical health care package (dental, medical, and vision), financial health package (allows employees to plan for the future), and professional health (healthy life/work balance, paid vacation and sick leaves).
A person who loves to make an impact on the lives of a stranger, a friend, or a family member would love working in this company. CVS Health continues to reinvent the industry of pharmacies to becoming not just a supplier of medications, but also placing itself in a more active support role for each of their customers.
How old do you have to be to work at CVS Health?
If you're interested to apply for a job at CVS Health, you'd have to be 18 years or older and have graduated from high school. A high school diploma or general education diploma is also required.
CVS Health Careers
There is a wide range of career options if you want to work at CVS Health. The entry-level positions range from pharmacy assistants to store team members to patient intake associates. Here's a short list of available entry-level jobs and a short description of each.
Patient Intake Associate: The patient intake associate logs admission and information of new patients into the computer system in an accurate and timely manner. He or she also manages re-admission information and enters billing information of the patients, as well as uses alternate programming daily in tracking patient demographic information.
Shift Supervisor Management Trainee: This is a short-term, entry-level position that prepares employees for supervisory roles such as Shift Supervisor or Operations Supervisor. The shift supervisor management trainee efficiently and effectively works with the in-store crew and management. He or she performs customer service by answering questions and handling complaints, and also maintains patient-customer confidentiality at all times. The Shift Supervisor Management Trainee also supervises crew through directing, assigning, and following up in-store activities.
Pharmacy Technician (Customer Service): The Pharmacy Technician answers calls, attends to customer requests, and communicates with medical staff to obtain patient-related customer information. He or she enters date into the computer system accurately, and is familiar with pharmacology brands, concepts, abbreviations, and other terms. The Pharmacy Technician should be flexible enough to meet deadlines and process and prepare medications at the same time. He or she assists in reviewing drug packaging requirements, and reviews reports on supplies and inventories.
Pharmacy Technician (Order Entry): The Pharmacy Technician provides quality customer service. He or she has excellent communication and written skills needed in answering customer calls and assisting requests. He or she is also responsible for accurate and timely data entry into the computer system and understands the different brands, concepts, and terms on pharmacology. Lastly, he or she performs the same duties as with the customer service-centered pharmacy technician, and other duly-assigned duties.
Pharmacy Technician (Prescription Entry): The Pharmacy Technician on prescription entry reads, interprets, and enters data on prescriptions into the computer system. He or she partners with pharmacists in examining and scrutinizing questionable prescriptions, and also resolves incomplete prescriptions after obtaining clarifications. He or she participates with in-store crew in providing reliable, professional, customer-oriented services and in solving in-store problems.
Store Manager in Training: This is a short-term role that provides training opportunities and work assignments to prepare employees for the role of Store Manager. He or she maintains productive engagement with the store team, and practices good and strong leadership in the store. He or she also supports the Store Manager for smoother and more strategic operation of the store. Aside from managing sales and inventories, the Store Manager in Training also manages employee development, staffing, and training. Most important of all, he or she provides quality customer service in-store.
Billing Adjudicator: The Billing Adjudicator is responsible for preparing and submitting customer claims for billing accounts. He or she works with medical staff such as nurses and pharmacists, as well as with the physicians in the clinic. He or she also deals with insurance companies to ensure accurate and timely processing of claims submitted online by customers. Lastly, he or she also works to ensure that all customer concerns regarding insurance claims are handled well.
OTCHS Call Center Agent: The OTCHS Call Center Agent handles incoming calls, and processes orders by members. He or she tracks orders and properly organizes documentations on member files. He or she manages data entry, outbound calls, and back orders when needed. This position is also responsible for providing quality customer service for Health Plan partners and members. Lastly, the OTCHS Call Center Agent flawlessly executes inbound and outbound calls, and works according to performance standards of the company.
Nurse Practitioner: The Nurse Practitioner conducts physical assessments, and handles the interpretation of diagnostic tests. Stationed mostly in the CVS Health clinics, he or she diagnoses and provides treatment for common illnesses, and provides counseling and screening as needed and as recommended by the patient's diagnosis. He or she also prescribes medications to patients, and helps them maintain excellent well-being through patient education and vaccination.
Physician Assistant: The Physician Assistant conducts physical assessments for patients and works with physicians to help treat common family illnesses for patients 18 months and older. He or she ensures patient information is accurate, and identifies opportunities to organize outreach activities for local communities. The Physician Assistant also performs other non-clinical tasks, namely maintenance of clinic cleanliness, reporting, and management of vaccination temperature.
CVS Health Application
If you're interested in applying at CVS, you can do a search on their career site (link below). Once you find a job that you're interested to apply in, simply click on the "Apply Now" button. Complete the information as needed and submit. Note that some jobs may require you to undergo a Virtual Job Tryout. Once completed, you will receive a confirmation via email.
Note that CVS only accepts applications submitted to them online. You'll have to fill in the fields required and create an account with them to begin the application process.
Once you click on the "Apply Now" button, you will be asked to fill up an application form online. Some jobs will require you to undergo a virtual test. However, as mentioned, it's important that you can create an account with them first for easier tracking of your applications.
When submitting your resume, keep it simple and not too long. If you have work experience, list it there and provide references when needed. Use easy-to-read and consistent fonts throughout your resume. Focus on keeping your resume neat and brief and should only contain the information employers would want to know about you as an applicant.
On your scheduled interview date, dress neatly and choose clothes appropriate for the job position. Review your work experience and take time to practice with a friend or family member. Lastly, don't forget to greet the interviewer before the start of your interview, and to say "Thank You!" after the interview. 
Things to Know About CVS Health
CVS Health values Accountability, Caring, Collaboration, Innovation, and Integrity. The company continues to help their customers and their colleagues on their way to better health. When it comes to employees, CVS Health leaders value the personal and professional growth of each employee.
In terms of helping people to better health, CVS also stopped selling tobacco products since 2014. After doing so, there was a 1% decrease of cigarette pack sales from states where CVS pharmacies had 15% and greater market share. This means five packs less for each smoker, decreasing 95 million packs across all states with CVS stores.
Aside from this news-worthy move, CVS Health remains a one-of-a-kind health care company, making it easier for their customers to access better health care. The company is also known for providing a wide variety of services such as retail pharmacy, pharmacy benefits management, clinical services, specialty pharmacy, and digital services.
Tied with their purpose to help people become healthier, the company approaches Corporate Social Responsibility by implementing their Prescription for a Better World framework. This is supported by three pillars: Leader in Growth (creating value economic opportunities to customers, investors, colleagues, and suppliers), Planet in Balance (ensuring that product development and business operations do not get in the way of environmental sustainability), and Health in Action (development of new products to address the evolving health needs of customers and patients.
Application Links
Company: https://www.cvs.com/; https://cvshealth.com/
Careers:  http://jobs.cvshealth.com/
Application: https://sjobs.brassring.com/TGnewUI/Search/home/HomeWithPreLoad?PageType=JobDetails&partnerid=25545&siteid=5087&AReq=739742BR&codes=CareerMarketingSite#jobDetails=1071733_5087
Last Updated on