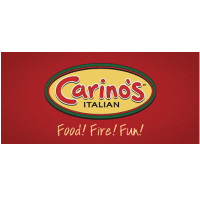 Carino's Italian Grill, also known as Johnny Carino's, is an Italian-style restaurant based in the United States.  To see what different career options are available and to find out how to apply for Carino's Italian Grill online, follow the link at the bottom of the page to get started on your Carino's Italian Grill application.
The company was founded back in 1968 in Austin, Texas which is where the corporate headquarters are still located.  There are now over 90 different locations in 30 different states across the country and also 10 in the Middle East.  The restaurants were taken over by Fired Up Restaurant Concepts in 1997.
On their menu you can find many tried and tested Italian favorites as well as some new creations.  Serving options for lunch and dinner you'll find appetizers, soups and salads, pastas, pizzas, meals off the grill and some signature specialties.  In addition there's also a range of tempting desserts and a wine and cocktail selection.
The restaurants also offer a catering service for many different kinds of events from small lunches to large banquets.  You can choose from all of the options on the menu and mix and match the different meals to create a menu of your choice.  They offer different packages to suit whatever type of function you're organizing.
Carino's Italian Grill Careers
In the restaurants the main job opportunities available are Cashiers, Servers, Bussers, Line Cooks, Prep Cooks, Assistant Managers and General Managers.  These roles involve a lot of customer interaction but your attitude is more important than experience.  Check the job description for roles before applying as some will require you to have previous experience.
Carino's Italian Grill careers are currently taking applications for the corporate side of the industry in their Restaurant Support Center including in the departments of Operations, Information Technology, Marketing, Development, Accounting and Finance and Human Resources. They are looking for talented, dedicated and enthusiastic candidates with experience in their chosen area.
How old do you have to be to work at Carino's Italian Grill?  You must be at least 18 years old or over to apply for jobs at Carino's Italian Grill.
For entry-level employees with Carino's Italian Grill jobs the benefits will include a paid training program and discounts on the meals.  Full-time and eligible employees may be entitled to further options including healthcare packages such as medical, dental and vision insurance as well as 401(k) retirement plans and paid time off.
The restaurants are open daily from 11am and close at 10pm Sunday to Thursday and 11pm on Fridays and Saturdays.
Job Descriptions & Salaries
Server – The main purpose of this role is to serve customers and help them with their orders.   Other responsibilities will include cashiering, assisting with any enquiries and keeping the restaurant clean and tidy.  You will need to keep to strict hygiene standards.  This is a minimum wage position paid at $2/hour plus tips.
Host/Hostess – Hosts and Hostesses are the first to greet customers when they come through the door and so they represent the restaurant.  This job is very important as this is the first impression that customers get of the place, so presentation and communication is key.  This role is usually paid at minimum wage.
Assistant Manager – In this role you will help the manager to handle the operational duties of supervising and training staff.  You will need good leadership and communication skills and help to motivate staff and serve customers well.  You will be responsible for running the restaurant when the General Manager isn't there.  Assistant Managers earn between $25-30k per year.
General Manager – Working as a General Manager you will be responsible for the overall performance of the restaurant including the staff.  It will be your responsibility to carry out hiring and training to the highest standards, maintain health and safety standards in food preparation and carry out back office administration.  The salary is usually around $76,000 a year.
Carino's Italian Grill Interview Questions
After you make a Carino's Italian Grill application make sure you prepare for your interview by practicing some typical questions.
Why do you want to work at here? This is a fairly common question wherever you're applying so make sure you do some research on the company beforehand so you can tell the hiring manager why you wanted to apply. 
What would you do if you saw a coworker stealing? You will be trained in all the company policies that are necessary, but it still helps if you are able to show initiative and dedication to the company.
What is your biggest weakness? This can be a tough question to answer but you can get around it by talking about your flaws and then saying how you intend to overcome them or develop yourself.
What are your hobbies? This kind of question is really to test your communication skills.  If you have hobbies that are relevant to the employment then that always helps but they really want to see that you are a naturally charismatic person.
Tell me about a time when you worked in a team.  In Carino's Italian Grill jobs, teamwork is a very important attribute.  Your example doesn't have to be from your past employment but make sure you pick a successful example.
Advice For Application Process
You can search Carino's Italian Grill jobs online and browse the various openings and submit an online application.  Their vacancies are split into different sections so read each one carefully.  If you wish to make a direct application to a restaurant you can, but you can't download a printable application for Carino's Italian Grill, so you'll need to request a free application in person.
Whether you apply online or take in your resume and application to a restaurant make sure you check through everything before handing it in as mistakes look unprofessional.  You can create an online profile through their online application system that you can continually update and keep an eye out for new vacancies.
If you make a Carino's Italian Grill job application online the application process can take up to a couple of weeks, although it will depend on the level of job that you are applying for. Make sure you are well presented when you talk to the manager and are friendly and polite, as first impressions are always highly important.
During your interview the most important thing to remember is to be positive and upbeat, a good attitude can go a long way in helping you get the job.  Keep in mind the kind of atmosphere that the restaurant wants to create and show that you will be able to fit in.  Be sure to make eye contact and show gratitude for the interview opportunity.
Also See:
Benihana: Checkout the application page for work at Benihana.
Marie Callender's: Use the Marie Callender's job application to apply here.
Capital Grille: See our guide for careers at Capital Grille.
The Cheesecake Factory: See this page for jobs at The Cheesecake Factory.
Luby's Cafeteria: Visit the job application for Luby's Cafeteria to apply today.
Company Links
http://www.carinos.com/content/careers
http://www.carinos.com/content/about