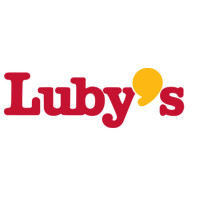 Luby's Cafeteria, now known as Luby's, Inc. or just simply as Luby's, is a chain of cafeteria style restaurants primarily located in Texas with a few locations outside in Arkansas, Mississippi, and Oklahoma. This company also operates other under Fuddruckers, Koo Koo Roo, and Cheeseburger in Paradise. For information on your Luby's Cafeteria application, follow the link below.
Founded in 1947 in San Antonio, Texas by Bob Luby, he was inspired by his father opening a cafeteria style restaurant when he was little called "New England Dairy Lunch". From there, he opened his own to focus on amazing quality fresh food and great customer service. It became quite popular and expansion came soon after.
There are currently over 90 locations of Luby's Cafeterias, most of which are in Texas spare a couple in nearby states like Arkansas, Mississippi and Oklahoma. It is currently headquartered out of Houston, Texas. They have an estimated 8,200 employees across all locations. They specialize in American comfort food that is made fresh and from scratch daily.
This company wants employees that can provide quality customer service for their customers. Luby's knows that creating great food is only half the battle, where amazing service is what keeps customers returning to their restaurant. If you feel that you are an enthusiastic person that can serve food with a smile, this is a great place for you.
Luby's Cafeteria Careers
There are a wide variety of career opportunities at both the corporate office and the restaurant. This is a company that encourages their employees to grow their job into a Luby's Cafeteria career, and offers every opportunity to do so. Most positions at the restaurant are entry-level, so people can work their way up. Some restaurant positions include waitstaff, cashiers, and cooks.
The corporate office has many different opportunities for job seekers to find a position that fits their skills and talents. There are some entry-level positions here, however most positions are higher level positions with more requirements to gain employment. Some positions include marketing, accounting, human resources, and restaurant operations staff.
The different positions at this company have different requirements in order to gain employment. Entry-level positions may require little experience or education to obtain employment. Higher level positions may require a college degree and several years of experience. How old do you have to be to work at Luby's Cafeteria? The minimum age of employment is 16 years of age.
Luby's Cafeteria offers very competitive benefits for their industry. Employee eligibility for benefits can depend on hours worked weekly and job title. Some benefits an employee may receive include health, vision, dental, life and disability insurances. They may also receive employee discounts, paid time off, and 401(k) plans. Other benefits include paid training, advancement opportunities, and hospital cash plan.
The hours of operation can vary depending on location and holidays. Some holidays may cause closures, either the full day or just the half day. For more information, check your local restaurant for details. Generally, hours of operation are Monday through Friday 11:00am to 2:30pm, and 4:30 to 8:00pm, Saturday from 11:00am to 8:30pm, and Sunday from 10:45am to 8:00pm.
Job Descriptions & Salaries
Cashier- A cashier is responsible for handling customer transactions at the cash register. They will also answer the phones and answer any questions a customer may have over the phone. They will also ensure that the counter area that they work at is maintained. A cashier may earn around $8 per hour.
Cook- Cooks are responsible for running the line and cooking the orders according to customer specifications. They must also abide by all recipes and policies set by the company. They are responsible for ensuring that all spoiled food is removed from the kitchen. They must also make sure that the kitchen is kept clean and organized. Cooks may earn around $10 per hour.
Waitstaff- A member of the waitstaff is responsible for greeting the customers at the table and taking their orders. They must make note of any allergies or special requests that the customer may have. The waitstaff must also ensure that the order is correct before bringing it back to the customer's table. The waitstaff may earn around $2.30 an hour, not including tips.
General Manager- A general manager is responsible for running the daily operations of the restaurant. They will hire and fire employees as needed. They will also conduct job interviews for potential candidates. The general manager is responsible for inventory, payroll, and budget of their restaurant. They will also schedule their staff. A general manager may earn around $68,000 a year.
Luby's Cafeteria Interview Questions
These are some interview questions that you may be asked during your job interview.
Why do you want to work at Luby's Cafeteria? The interviewer is looking to see what you know about this company and what they stand for. This question may require some research prior to your interview. Describe which values that you feel you share with the company and why you feel that makes you a good fit to work here.
Are you able to do heavy lifting? Some positions may require you to be able to lift 15lbs or more. The interviewer is looking to see if you are capable of doing so. Answer honestly; discussing any limitations you may have with this.
Why should we choose you over the other candidates? The interviewer is giving you the chance to sell yourself to this company. Take this opportunity to discuss your strengths and why you feel the company would benefit from them.
What is your greatest weakness? The interviewer wants to know if you are aware of your weaknesses and can take critique. Discuss what you feel your biggest weakness is and how you try to overcome it.
What are you available to work? The interviewer is looking for someone who has flexibility in their schedule. Hours are not usually late, as the restaurant is only open until 8:30 the latest. Answer honestly about when you are available to work.
Advice for the Application Process
Wondering how to apply at Luby's Cafeteria? You can apply for a Luby's Cafeteria job by applying at Luby's Cafeteria jobs online. You may also fill out an application form at the location nearest you. For corporate level positions, you can submit your resume via email. There are no downloadable applications. There are no printable applications online. The easiest way to apply is to apply directly online.
The company website does not have the job descriptions and responsibilities clearly listed on their site for potential job seekers to find the right position for them. When you fill out your application, remember to fill it out completely and according to the provided instructions. You should submit an updated resume along with your application, which can help give a clearer view of your skills and talents.
After applying at this company, you should hear back within a reasonable amount of time. If not, you can contact the location you applied at to check the status of your application and see if they are still hiring for that position. They may also provide you with additional information, such as when interviews are set to begin.
You should consider preparing for your interview beforehand. You are able to do this by asking yourself potential interview questions and answering them out loud. This can help you be less nervous, which will help you seem more confident and more articulate during your interview. You should dress in a professional manner for your interview. This can help increase your chances of getting the job.
Also See:
Wing Stop: Visit the Wing Stop application.
Bahama Breeze: Checkout the application page for work at Bahama Breeze.
Carrows: Checkout the application page for work at Carrows.
Shoney's: For career opportunities, fill out the Shoney's online application.
Max And Erma's: Use the Max And Erma's job application to apply here.
Company Links