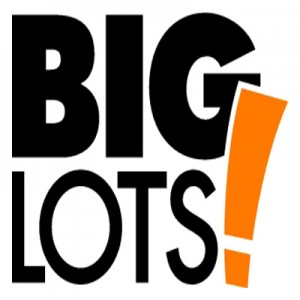 Big Lots is similar to many stores that carry nearly everything you need for your home. However, they take a different route when hiring. They're quick and if you appear qualified when they meet you, a job will be given to you quickly. The positions include Cashier, Stocker, Customer Service Specialist, Assistant Manager, and Store Manager. These are top interview questions that are asked on site or over the phone.
Big Lots Interview Questions
Although your meeting may not be standard, here are a few questions that you may encounter for any customer service position.
Are you currently in school? This question is asked to get your schedule and availability, and also to see what future goals you may be working towards. 
Can you lift over 25 lbs? Typically asked for those applying for a stocker position. You'll be dealing with merchandise shipments, and they vary in size. You'll need to be able to move them. 
Are you willing to work overtime? Big Lots usually hires multiple people at a time, but overtime is still a possibility. The interviewer is looking to find candidates that are willing to work more if needed. 
Do you have any retail experience? Experience isn't always needed, but it does let the company know what they are getting into. Previous experience could mean training probably won't be as extensive and you can begin right away. 
Describe a time where you encountered a stressful situations and how you dealt with it. Your job is going to have its overwhelming moments, and hopefully you know how to cope with them in a professional manner. Provide an example in great detail to show how you can handle it. 
What is your usual position in a team setting? The company wants to know if you like to take the leadership role, stand in the back, give feedback on how to work through different situations. 
How do you prioritize your daily tasks? Organization is important for every position, and that includes organization of the mind. Let them know how you would plan you workday before you clock in. 
When will you be able to start? Again, Big Lots hires multiple people at one time, and the hiring process can be faster than most other stores. If you're available soon, they will have you on the schedule as soon as possible.
These questions are simple, yet they do enable a candidate to give detail of the type of worker he/she will be.
Interview Tips
Big Lots doesn't always go with the traditional interview. You can pick up an application in the store or online. You may enter the store and have an on the spot interview, or you may be called. It's best to be prepared for before you submit an application.
For an on the spot interview, you should try to be prepared for any and all questions they ask. Also, you should dress as professionally as possible when you pick up an application. It shows you're serious and in many cases, if the it goes well, you'll be hired that day.
For over the phone, be sure to speak clearly and be prepared for questions asked. The phone call may only last about thirty minutes, and they'll ask the most important questions to see if you're qualified. Just as with the on site interview, there's a possibility of being hired that same day. Make it easy for them to make a decision.
The process of acquiring a job is a bit different than other jobs, but that doesn't mean it should be taken lightly. Even with a quick meeting, you need to make yourself stand out. Use these interview questions to help prepare.