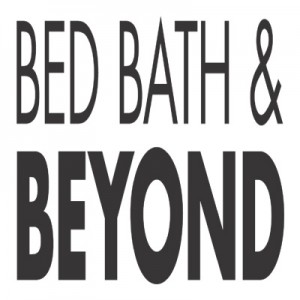 If you're into home goods, decorating, and watching home makeover shows, you're perfect for a job at Bed Bath & Beyond. The positions include Sales Associate, Cashier, Stock Associate, Department Manager, and Store Manager. There are top interview questions asked in every meeting that will help them pick the best available associates.
Bed Bath & Beyond Interview Questions
Their questions tend to be more about the company and not just generic retail questions.
Why do you think you would be a good addition to our company? Sell yourself. Explain the work skills you will bring and also the energy you'd provide for the team. 
Do you see yourself growing within the company? Even if you don't plan to have a career with Bed Bath & Beyond, your answer should be yes. There are things you'll learn that will help with future endeavors. 
If a couple came in looking to create a Wedding Registry, how would you start the process? This hypothetical question is different from most, since many retail shops don't work with wedding registries. Just describe how you will get the information needed about the wedding and go from there. 
You get a call from a supervisor and at the same time, a customer needs your assistance. What do you do? Here's another hypothetical to demonstrate how you will work. The customer is always your priority. Tell the supervisor to hold for a moment and assist the customer. 
Where do you see yourself within the next three years? This question is asked to see that you've set goals for yourself. Tell them about future plans and how this position will help with them. 
Do you have previous retail experience? Experience isn't always needed, but they do prefer to hire those that have worked in retail before. It is a bit different than typical retail stores. 
What are three things you can work on? Yet another question about you future plans, so name something you think you need, and can, fix and how the job will help. 
Tell me what you know about the company. You should have researched the company before coming to the interview. A brief summary is all you need. You won't have to know every historical fact, but show that you know something.
These questions are specific to the company and will be asked in an interview.
Interview Tips
The interview with Bed Bath & Beyond is done in a one on one format, and the entire process takes up to two weeks. The questions will revolve around previous retail experience and skills you've acquired that will help you with a new position. Dress professionally and speak clearly.
Although it is a personal trait, you should speak of your organizational skills. The stores are set up in specific ways, and it helps to be an organized person. It also helps to be flexible with availability. They do hire students and/or those with second jobs, but they look for candidates that are readily available. Their busiest seasons are Christmas and back to school (geared towards college students).
You should come into the interview with knowledge of the company and the products they sell. You will be asked in an interview what you know, and you should have an answer. Just simply reading the About Us section of their website should be enough. They're looking for professionals, but they also like those that are a bit laid back.
The interview will be pretty easy, as long as you answer the questions as best you can and showcase your personality. These top interview questions are typically asked in each store. Use them to study, but try not to sound too rehearsed.