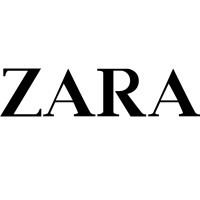 Zara is a Spanish fashion retailer owned by Inditex. Their headquarters is located in Arteixo, Galicia, Spain. The company's products are based on the latest consumer trends and products are shipped to stores twice a week.
In 1975, Amancio Ortega established the company's first store as Zorba, from the movie Zorba the Greek, in Galicia, Spain. Ortega changed the name when he found out that there was a bar with the same name just two blocks away from the store.
The fashion retailer ranked number 51 in the 2018 iteration of Forbes Magazine's Most Valuable Brands list. In 2015, the company's suedette jacket also won them the Most Stylish Jacket category in the PETA-hosted Vegan Fashion Awards.
Employees who work for the company receive a comprehensive benefits package which includes medical, dental, and vision coverage. They also get 401K and transportation plans, wellness programs, and incentives.
Other than the benefits, employees love working for the company because of the great management that is also willing to educate employees. Another perk that many employees love would be the long lunch breaks.
How old do you have to be to work at Zara?
Applicants who wish to get a job at Zara will have to have all the job requirements and pass the minimum age requirement of at least 18 years old.
Zara Careers
The company offers fulfilling and lucrative careers for people who love learning new things everyday and making customers happy.
Cashier: A cashier ensures that customers get a pleasant and quick checkout experience. They operate the cash register, receive payments, give change, and bag products. They are responsible for putting the right figures into the system and for securing the cash register's contents. Cashiers need to have a lively attitude because they interact with customers.
Sales Associate: A sales associate accommodates the customers while they are shopping. Their duties include guiding customers to different departments, fetching products, answering questions, providing suggestions, and organizing items. During busy days, they can also do some cashier and bagging duties. Sales associates need to have good customer service skills and the stamina to walk around during the entire shift.
Merchandise Handler: A merchandise handler works in the stockrooms to take care of the stocks. Their responsibilities may include locating products, packaging them, delivering them to the store, receiving products, and placing them in the right shelf. Merchandise handlers need to have the ability to organize products and the physical fitness to carry heavy items.
Store Manager: A store manager ensures that the establishment has smooth day-to-day operations. They can achieve this by observing how employees work and giving them instructions and checking product quality. Furthermore, they provide customer service by assisting customers, answering queries, and handling complaints. Store managers need to have leadership qualities, customer service skills, and the ability to multitask. If necessary, they can make business and personnel-related decisions.
Assistant Store Manager: An assistant store manager helps the manager ensure the establishment's day-to-day operations. Their duties include making rounds through different departments, observing employee performance, and checking product quality. Assistant store managers also provide customer service by answering questions and handling complaints. If the manager is absent, it is their job to fill in his/her leadership role.
Stock Associate: A stock associate ensures that the store's shelves are properly stocked with updated products. Their duties include visiting shelves and checking if they need to restock, changing displayed goods, and looking for certain product sizes upon the customer's request. Stock associates need to be physically fit since their job requires them to walk a lot and carry heavy materials.
General Manager: A general manager ensures that the company's establishments are operating efficiently. They are tasked of managing a large area with multiple stores. Store managers report to general managers, and they relay all of the information to the company. They also go to the stores included in their area to see their status. General Managers need to have leadership skills, the ability to multitask, and they must have the patience to travel a lot.
Head Cashier: A head cashier ensures that the store's cash registers are operated perfectly. They lead a team of cashiers and their duties include giving them guidance, handling operational issues, and training new employees. Head cashiers need to have leadership skills and the stamina to visit different cash registers during the shift.
Visual Merchandiser: A visual merchandiser decide how products should be displayed in a way that can attract the customers to avail them. Visual merchandisers need to have a creative mind and they also need to have a background in marketing.
Customer Service Representative: A customer service representative provides assistance to customers. They answer questions, educate customers about products, and handle complaints. They need to have a pleasant attitude and the patience to handle errant customers.
Zara Application
Job seekers who wish to work at Zara only need to ensure that they possess all of the job requirements and submit a fully accomplished application to one of the company's stores.
Unfortunately for applicants who prefer online applications, they will have to settle with making an in-store application. This is due to the lack of a careers section on the company's official website.
In filling up the application form, the applicants should ensure that whatever information they write is true and relevant. They also have to make sure that the papers are kept neat, which can impress the interviewer.
For the resume, the applicants should use a format that is organized and highlights their skills. Furthermore, they should use a simple font style and the right font size for better readability.
During the job interview, the applicants should wear a corporate attire and arrive according to the schedule. They must act in a professional manner and be attentive to the interviewer.
Facts About Zara
Employees love the work culture at Zara. The company embraces diversity by welcoming employees from different religions, races, ages, and genders. They also ensure to maximize productivity by making sure that everyone has a great relationship with each other.
Inditex, their parent company, announced in 2018 that it got a 41% increase in online sales. According to chief executive Pablo Isla, it was a year of "solid growth".
Zara is known for having strategically-placed stores. They are also known for giving the consumers apparel and accessories which follows the current fashion trends but at more affordable prices.
To promote sustainability, the company uses raw materials for its products that are not detrimental to the environment. They also have the Closing The Loop program, in which customers can give used clothes so they can be recycled.
Application Links
Company: www.zara.com/us
Careers: N/A
Application: N/A