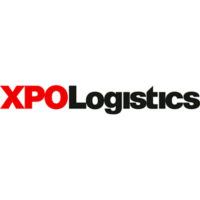 XPO Logistics is one of the world's largest logistics companies. It coordinates the efficient shipping, transfer, and storage of products for private companies and government organizations worldwide.
It was founded in 1989 by business partners Michael Welch and Keith Avery. Its original name was Expedited Solutions, and focused exclusively on speedy shipments of valuable goods. Since then, beginning especially in the early 2000's, the company has grown significantly to the point it is at today.
It is recognized for its business successes on a worldwide scale. Two of its many public recognitions include ranking #17 on Forbes's 2016 list of innovative growth companies, along with being recognized by the French Ministry of the Environment for its exceptional environmental operation in the same year. The company employs over 80,00 people and operates in 1,431 different locations throughout 34 countries.
Employees for XPO enjoy a myriad of benefits. The benefits span from retirement funds and insurance plans to paid vacation time.
People love working at the company chiefly because of its values. Employees find fulfillment in being part of a company that promotes trustworthiness, unity, and being committed to providing efficient and responsive services to its customers.
How old do you have to be to work at XPO Logistics?
Though specific requirements differ from job to job, employees are generally required to be at least 21 years old, or otherwise enrolled in a four-year degree program for intern positions.
XPO Careers
Although the purpose of XPO is specific—providing efficient logistics and transportation services—the many jobs that make up our company and make it able to operate are numerous. Ranging from entry-level intern positions to skilled strategical-planning positions, it offers scores of career opportunities.
Packers: Packers must be in good physical shape, able to quickly move shipments weighing at times up to 50 or 75 pounds. The majority of the work Packers do is at office or warehouse buildings, where most of the transfer of goods for the company's shipping trucks take place.
Truck Drivers: Truck Drivers must be at least 21 years old. Duties include not only transporting goods, but also loading and unloading them onto and off the trucks, and in occasional customer service. Drivers then enjoy varied, personal, and physical work, instead of purely monotonous transport.
Customer Service Agents: Customer Service Agents assist the company's many clients via telephone. They relay shipment information, address any concerns, provide efficient and responsive actions if needed, and at all times represent the values of the company. It is highly useful if agents know both Spanish and English, although this is not a strict requirement.
Inventory Control Supervisors: XPO is a company of great scope. The company receives, stores, ships, and transfers large amounts of goods each year. To keep all of this in order, the company employs many Inventory Control Supervisors. The Supervisors record shipment orders and data, tracking the efficient movement of goods in company offices and warehouses.
Janitor/Custodian: Because of the company's thousands of locations and buildings of operation, building maintenance is an important part of the careers offered. Janitors/Custodians are hired at each of the company's buildings, to ensure clean working facilities, and thus ensure efficient and safe company operations.
Industrial Engineers: In order to maximize company efficiency, many of the buildings needed by the company must be built in new locations convenient for its shipments. The company then employs high amounts of Industrial Engineers, responsible for designing work buildings that maximize efficiency and safety, and minimize hazards and waste. Engineers must be proficient in Microsoft Office products and have an Engineering degree, among other requirements.
Supervisors: The company operates at every hour of the day. Shipments are constantly taking place. The company then is in constant need of various supervisors to oversee the many operations at company headquarters. Supervisors must assign duties, monitor warehouse performance, and address any issues which impede efficiency as they come up.
Material Handlers: Many different jobs are required to efficiently transfer goods at the company's sites. Material Handlers are one of the most important. They are responsible for moving goods throughout entire facilities, and making use of forklifts and other equipment to transport heavier goods.
Dock Workers: At sites handling international shipments, Dock Workers make up a large part of the workforce. They efficiently transfer goods on and off freight ships. Dock Workers are an integral part of the company, and ensure its success with international partners.
Logistics Coordinators: Finally, in order to complete all of the company's shipments, there must be employees who schedule them. This is the task of the company's many Logistics Coordinators. They schedule or reschedule delivery appointments, working with the company's drivers to make sure all shipments run smoothly and—as the company takes pride in—efficiently.
XPO Application
Applications take place on the company's website. After searching for a job, either through keywords or through a map of current offers, a person then creates a profile on the company website to apply for the job.
Through the website's profile, one can apply online using the web form. This makes applying both simple and efficient.
When applying online, one should fill out the simplest and easiest information first. This will free things up for the applicant so he can focus more on the bigger parts afterwards.
Applicants should make sure on their résumés that they are principled workers who hold firmly to good work ethics and values. Values are important to the company, and employees must share those values.
Those who are selected to interview should make sure to be on time and ready to think critically. This means being able to think thoroughly and logically, not necessarily quickly and spontaneously.
Facts About XPO
The company is made up of workers that come from all over the world. Next to the United States, the countries with the largest amounts of XPO locations are the United Kingdom, Spain, and France. Other countries include Germany, Ukraine, and even India, Sri Lanka, and Taiwan.
On June 13, 2017, Nu Skin, a worldwide $2.2 billion company that provides beauty and wellness products, selected XPO as the lead of the world's logistics providers.
The company is known for making use of cutting edge technology. Around 1,600 Information Technology Professionals work for the company to help make the company's 150,000 daily shipments run efficiently.
XPO is a company known for its team-based, hard-working atmosphere at its locations.
In February 2016, XPO's LTL terminal located in Aurora, Illinois, helped pack 231,226 meals for the charity Feed My Starving Children. The meals were then distributed throughout 70 countries, including the United States.
COMPANY LINKS 
http://www.xpologistics.com/home