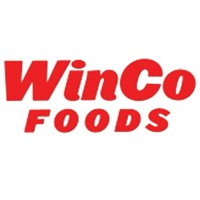 WinCo Foods is a privately held supermarket chain in the United States. They are a certified employee-owned company with supermarket branches all over the country.
This American supermarket chain was founded as Waremart in 1967. Currently, it's based in the city of Boise in Idaho. Its founders were Bud Williams and Ralph Ward.
As of now, WinCo Foods has over 100 stores in California, Arizona, Idaho, Oklahoma, Nevada, Texas, Oregon, Washington and Utah. Also, the company has more than 18,000 employees who are helping the organization provide quality products and services each day.
Aside from competitive wages, qualified part-time and full-time employees at WinCo Foods receive a complete set of benefits. They get health benefits including vision, medical, dental, and prescription drug coverage, healthcare plans, retirement savings and many more.
Employees say that WinCo Foods is a great place to work at. Most full-time and part-time employees are happy with the salary, benefits and opportunities for advancement. Besides, the company's culture entices people to work at this company.
How old do you have to be to work at WinCo Foods?
People who want to apply and work at this company must be 18 years old and above. High school graduates with related work experience are always encouraged to apply when the company has job openings.
WinCo Foods Careers
The company offers several career opportunities for people who like working at the supermarkets. Applicants can now send their resume to apply for the following positions:
Cashiers: Friendly cashiers are always there to assist customers at the counter. They bag the items, accept discount coupons, take payments, issue receipts, and provide change to customers. They also answer product or price inquiries and other customer concerns.
Cart Clerks: These employees are always looking for opportunities to greet, engage, serve, and express thanks to their customers. They are also tasked with gathering unused carts either manually or through using a remote-controlled grocery cart pusher. Cart clerks assemble the carts, and they collect the abandoned or stray carts to keep the orderliness within the store.
Meat Wrappers: They work in the meat sections of the supermarket, butcher shops, and grocery stores. Meat wrappers weigh and wrap meats, and they also price the products. They are tasked with slicing deli meat and preparing bigger cuts of meat for display. Meat wrappers are also meant to keep their counters tidy and organized for food safety purposes.
Meat Clerks: They work within the deli sections. Meat clerks are accountable for serving customers with meat products. Other duties they have include portioning meat, unloading deliveries, pricing meat slices, putting meat on display, checking the product quality and responding to inquiries.
Grocery Floor Clerks: Grocery floor clerks maintain the cleanliness and orderliness in the supermarkets or grocery stores. They organize the shelves in the back rooms and on the store floors. Their job also includes managing the returned or misplaced items. They also mop the floors and cleaning any spills.
Baggers: They are entry-level employees who work at the supermarkets or grocery stores. Their main job is helping the cashiers make all transactions faster. They help in packing the purchased items and sometimes they carry the bags or cartons to customers' vehicles. Baggers should be careful and quick. When bagging the items, they should try maximizing the space without overfilling.
Deli Clerks: They assist the shoppers at a deli counter through suggesting some meat items while giving samples. They also weigh, cut, price, and pack meats or cheeses. Deli clerks also help the customers if they have concerns or questions. Maintaining the area clean and organized is a part of their daily job too.
Warehouse Associates: They process, pack, and ship the orders accurately. They also organize the stocks and sustain inventory. Sometimes, warehouse associates inspect the products for damages and defects. Other things they do are organizing the warehouse space, examining the ingoing or outgoing shipment, and checking customer invoices.
Assistant Managers: They are always working under the supervision of their managers. When their supervisors are not around, they'll take charge and control everything. Their job is to maintain the smooth flow of transactions in the grocery stores and supermarkets each day. They hire, train and supervise all entry-level employees to maintain their teams' productivity.
Retail Store Managers: They manage the supermarkets and grocery stores in general. Everything they do each day is to help meet the company's goals. They deal with issues in the stores. So, when customers are complaining, managers try to solve the issue quickly to make people happy in the end.
WinCo Foods Application
People who want to apply may visit the company's website to gather more information about the hiring process. They can also visit the stores and look for the manager to apply in person.
The company is accepting online job seekers and walk-in applicants. Thus, people have two ways when trying to apply for entry-level or managerial positions. Applicants are advised to get a copy of the application form when they apply.
Candidates should be careful when filling out the form. All entries should be correct. All blanks must be filled out and all important details about the applicants should appear in the application form.
When they are done in filling out the form, applicants may submit it right away together with their updated resume. Candidates are expected to keep their resume formal. Also, don't forget to include your most recent ID picture along with it.
Candidates who passed the initial screening will be notified immediately about the interview. Proper attire is a must. Also, applicants should come on time, and they must show confidence, professionalism and eagerness to be hired.
Facts about WinCo Foods
WinCo Foods shows utmost value for harmony and diversity. Their employees are from different backgrounds, religion, race, and gender who work hand in hand within a fun work setting. The company's culture is giving room for employees to grow individually.
The company is now working in partnership with a few trusted suppliers to provide promos and discount privileges to all valued customers. Lucky shoppers will get gift cards and rewards points.
WinCo Foods is known for being an employee-owned company. They care about their employees who show eagerness in having a business of their own. So, they launched the ESOP program in which their employees become part owners of the business.
The company also cares for the communities. They donate a fraction of their revenues to state-accredited schools within the communities they serve. The company shows support for various projects and campaigns of the local schools within their retail stores areas.
Application Links
Company: www.wincofoods.com
Careers: www.wincofoods.com/about/careers/#/
Application: N/A