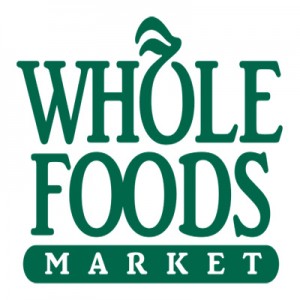 Whole Foods Market is a store focused on the natural and the healthy. Assuming you're a person that shares their vision, you'll be perfect as a member of the staff. Positions include Cashier, Bakery Team Member, Prepared Foods Team Member, Customer Service Representative, and Manager. Here are the top interview questions they ask to pick the best person.
Whole Foods Interview Questions
These are questions asked in most interviews.
Why did you choose to apply at Whole Foods Market? Discuss Whole Foods as a company and how the atmosphere and their core values appeal to you. 
What were your previous jobs like?  Give your job descriptions, the position(s) you held, and give compliments to your former bosses/coworkers. 
How did you deal with a difficult customer? Describe a situation at a past job where you had to help an angry customer. Explain how you fixed the situation and the outcome. 
Have you had experience in the field you're applying for? Assuming you have, talk about how your previous experience will help you in a new position. If not, explain how other experience will benefit you. 
What are some of your favorite products we offer at Whole Foods? Hopefully if you're applying, you've shopped at Whole Foods before. Your favorite products should be Whole Foods branded items. 
What do you know about the quality of the products we sell? Come in with general knowledge of the products, how they help the environment, and why they are sold in the stores. 
What are 3 words your former employer(s) would use to describe you? The three words you choose should be positive and will help build you up. For example, dependable, punctual, hard-working, etc. are good ones. 
Where do you see yourself in five years? This is a trick question asked to see if you have goals set for yourself. Talk about moving up within a company and how you think this job will help.
The questions are pretty standard, but remember to arrive with knowledge of the company.
Interview Tips
The interview process with Whole Foods differs from most retail jobs. The hiring process takes thirty to sixty days, and there are multiple different ways to be interviewed. Meetings include one on one setting, phone screenings, and what they call "speed meetings." Candidates meet with multiple managers from varying departments.
You should have minimal knowledge of the company before coming in. They are looking for candidates that know what the store represents and can provide that while working. You will also need to show case your personality as much as possible. Demonstrate how passionate you will be at the job and that you're willing to bring in a positive vibe. Managers look for employers that exude confidence.
Always bring questions of your own. You need to appear interested in the position you've applied for; they aren't looking for someone that just wants a job to have it. Ask about training and the different core values (which are very important to the company), and ask how your work progress will be measured. Some manager even like when you ask them questions about what they do with the store itself.
These top interview questions are asked in a series of interviews with the company, and will help them select the best candidates.