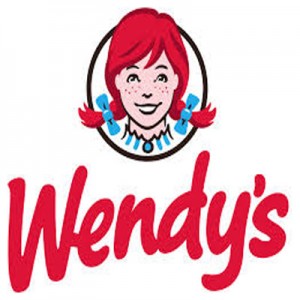 Wendy's is one of the most successful American fast food chains that operate all over the world. Its success is grounded in high quality fresh food and excellent service to its customers.
The company was founded in 1969 by Dave Thomas. Its first restaurant opened in Columbus, Ohio, and succeeding ones were opened all over the states and in other countries.
Operating globally in over 6500 locations, the company is the third largest hamburger fast food chain in the world. It has received numerous awards and recognitions through the years for its quality food and responsible service, including two environmental awards for energy efficiency.
Wendy's values its employees and continues to provide them with competitive benefits and affordable coverage. The company offers various health and wellness benefits and a 401(k) Plan to qualified employees.
Employees love working for the company as it values its employees as much as it values its customers. The benefits and insurance are great, the work environment is lively and professional, and the work schedule is flexible.
How old do you have to be to work at WENDY'S?
You must be at least 16 to become accepted in Wendy's. However, age requirements may vary depending on a branch's guidelines. Some branches may accept applicants as young as 14.
Wendy's  Careers
Wendy's is committed to accept excellent and driven employees that will uphold the company's standards and provide quality service to the customers. It offers in-restaurant career opportunities as well as corporate roles to applicants.
Crew Member: Crew Members are responsible for all-around duties inside the restaurant. They are responsible for cleaning and sanitation, cooking, taking orders, processing payments, and answering the questions and issues of customers. They are interactive and friendly— greeting and treating each customers nicely all the time.
Cook: Cooks are mainly responsible for procedures inside the kitchen. They follow the company's standards on foods and drinks and are responsible for keeping operations inside the kitchen seamless and clean. They also have the general responsibilities of crew members.
Cashier: Cashiers' duties include sales transactions, operating a cash register, accurately counting payments and changes, and answering the customers' questions about the company's products and their availability. They're also responsible for answering issues and concerns of the customers. 
Shift Supervisor: Shift Supervisors have the responsibility of operating and monitoring the entire team during an assigned shift. They train and supervise Crew members, ensuring that the company's standards and goals are followed. Their duties may also include accomplishing inventories, cash reports, and cost-control systems.
Delivery Driver: Their duties include driving to designated delivery areas, communicating seamlessly with customers, dealing with payments and changes, arranging the delivery packages, ensuring that the food will be safely and accurately delivered, and abiding to the company's standards.
Assistant Manager: They assist the restaurant's manager in leading and monitoring the entire team of a single branch. Their duties include directing and assigning responsibilities to employees, ensuring quality of products and service, monitoring sales and financial control, and ensuring that the restaurant follows the Company's standards and goals.
Restaurant Manager: Managers are core part of the company's leadership team. They are responsible for monitoring and managing the operations of a single branch. They ensure that the company's goals and standards are followed, food and service quality are observed, and customer satisfaction is achieved. Their duties include monitoring hiring and training of new members, customer service, and financial controls.
Guard: They are responsible for enforcing the restaurant's security measures and protocols. Their duties include maintaining a secure environment for customers and employees, greeting and interacting with customers, answering questions, and dealing with customer's issues and concerns.
Customer Care Advocate: They oversee the operations and lead the Customer Care Team in the restaurant. They're responsible for providing support for service or product concerns, answering questions with professional and clear answers, providing relevant solutions to issues at hand, and ensuring that the company provides excellent service to its customers.
Pricing and Promotion Analytics:  They are responsible for identifying possible promotion and pricing modification to improve the sales of the restaurant. They analyze the sales report, financial forecasts, marketing strategies, and pricing in order to come up with better strategies.
Wendy's Application
You may go through the application process by going directly to any Wendy's establishment or by applying through the online application. You need to provide a well-crafted resume and indicate the positions you wish to apply for.
You can apply online through the company's website. You may access information on career opportunities, locate the nearest branch on your area, and see the available positions. You can also create your application profile along with your resume through the online application.
If you can't go directly to a branch, the online application is convenient. However, if you can directly talk to the hiring manager, you may be able to show more who you are as an individual and what you can bring to the company.
You can improve your resume by providing as much relevant information and work experience as you can. Remember to keep everything genuine, and try to emphasize your personal experiences that would be relevant to the positions you're trying to apply for.
The key to acing the interview process is to show your personality without losing your sense of professionalism. Speak with confidence and enthusiasm, but remain respectful. You may also elaborate your important work experiences and endearing qualities as an individual.
Things To Know About Wendy's
Wendy's believes that excellent people, culture, and core values are cornerstone of its success. It continues to gather people who are passionate in upholding the company's standards and in ensuring that every customer is given excellent service. More importantly, it continues its founders' legacy in providing the best experience for both customers and employees.
Wendy's has recently opened its 500th international restaurant in Guatemala, a step to further the expansion of the company's international portfolio. The company aims to strengthen its partnerships to expand its brand abroad.
The company is known as the third largest quick-service hamburger company in the world. It boasts with excellent products and continues to use fresh beef and produce in all its dishes.
Wendy's is also committed in abiding to social and environmental standards. They ensure that their products are produced without disregarding environmental and social responsibility, and that the service remains fair and inclusive. The company also gives back to the community. In fact, the Wendy's Wonderful Kids has over 200 full-adoption recruiters partnering with foster systems throughout the U.S. and Canada.
Application Links
Company: https://www.wendys.com
Careers: https://careers.wendys.com/
Application: https://wendys.taleo.net/careersection/