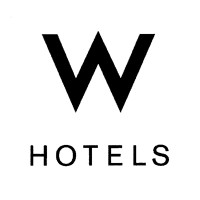 W Hotels is a chain of luxury hotels that is marketed towards a younger market, which sets themselves apart from their other high end hotels. W Hotels is a part of the popular Starwood Hotels & Resorts Worldwide chain of hotels. If you are interested in information about the W Hotels application, you can read on below.
Starwood opened their first W Hotels in 1998 in Manhattan, and it was called "W New York". The first hotels in this new chain were just conversions of previous hotels within the Starwood chain. The first W Hotels location was widely successful, and Starwood quickly expanded this brand across the United States. Since then, this chain has expanded into international locations as well.
The first W Hotels to open internationally was located in Istanbul in the renovated and historic looking Akaretler Row Houses. The first W Hotels in Western Europe was built in Barcelona, Spain. There is currently only one location in the Northern Africa and Middle Eastern region, which is the W Doha Hotel. There are over 50 locations found across the United Stated and globally in a total of 24 countries.
W Hotels is a chain that really takes luxury and customer satisfaction to heart. Their ability to excel in both of these fields has been what makes this company so successful. W Hotels want employees that are energetic and enthusiastic to ensure the guests at their hotel are more than just happy with their stay.
W Hotels Careers
There are positions at the Starwood corporate for the division that handles W Hotels, and there is a variety of positions found at the hotel level. The hotel level has many entry-level opportunities that an employee can turn their job into a W Hotels career. Some positions at the hotel include front desk agent, Whatever/Whenever agent, and housekeeping.
At the corporate office, many people searching for a job can find something that they may qualify here at both the entry-level and higher level positions. There are positions in a wide variety of field to help the company operate successfully. Positions that you can find at the corporate office include IT manager, hotel operations, and marketing.
With all of these positions at here, there are different requirements for each of the positions. How old do you have to be to work at W Hotels? You must be at least 18 years old to work here. Positions like housekeeping and front desk may only require a high school diploma and little experience while others may require a minimum of a college degree with several years of experience.
W Hotels has excellent benefits for their industry. There are eligibility requirements that must be met to receive benefits. Some benefits include health insurance and dental plans, health savings account, and flexible spending account. Other benefits are life insurance, accidental death insurance, and disability insurance. They may also receive 401(k) plan, paid time off, and employee discounts at participating locations.
Hotels are 24 hours a day, 7 days a week operations. Different services will have different hours. Certain departments like the sales department are only open during special events and during 9:00am to 5:00pm hours. The bar and restaurants on site will have different hours that depend on their location.
Job Descriptions & Salaries
Front Desk Agent- The front desk agent is the main point of customer service within the hotel. They will handle reservations, check outs, and check ins. A front desk agent must greet customers upon entering the lobby. They will answer any questions a guest may have about the local area. A front desk agent may earn around $12 per hour.
Whatever/Whenever Agent- This position is similar to that of a concierge. They are responsible for identifying the needs of their guests and handle any requests the guest may have. They will take orders for room service, as well as communicate with the rest of the staff with walkie-talkies and telephones. They will ensure any charges are properly placed on their room account. A whatever/whenever agent could earn $15 per hour.
Director of Security- The primary responsibility of the director of security is to interview and hire security staff, and ensure they are properly trained. They will assign their staff to locations where it is needed as well as monitor the hotel for any suspicious activity and ensure compliance with OSHA regulations. They will also investigate any happenings like theft or other problems. The director of security may make about $50,000 a year.
Insider Supervisor- The insider supervisor will inspect rooms to ensure that the rooms are cleaned, maintained, and safe as company policies dictate. They are responsible for reporting any deficits found in their inspection. They will also ensure the room is set up according to guest requests and assist with any of their needs upon arrival. An insider supervisor may earn $16 per hour.
W Hotels Interview Questions
During your W Hotels job interview, you may be asked some of these questions.
Why W Hotels? This is always a top question at interviews. The interviewer wants to know why you chose to apply here. Discuss what has drawn you to this company and why you are a good fit to work here.
Have you ever had a conflict at work? The interviewer is looking to see how well you work with others. While everyone has conflicts at work, it is important to see how someone overcomes that. Mention anytime that you may have had a conflict with a co-working and how you resolved it.
Are you familiar with the local area? Especially if you work at the front desk or concierge area, it is important to have information of the location to assist customers find landmarks or restaurants that they are looking for. Answer honestly, and definitely note how long you have lived in the area.
What makes customer service great? Customer service is the most important quality in a good hospitality business. The interviewer is trying to see your philosophy on customer service and how you may apply it in your work. Mention any time you have received incredible customer service and what made it so good.
Was there ever a time where you had to balance a customer's wishes with company policies? Sometimes, there are some things that are asked of you that may not go along with customer service. The interviewer wants to see how you would handle that type of situation. If there has been any incidence like this, describe what happened and how you handled it.
Advice for the Application Process
If you were trying to see how to apply at W Hotels, it is as easy as visiting the W Hotels jobs online and filling out an application form to apply directly online. If it is easier, you can also fill out an application at your local W Hotel. Unfortunately, you cannot find printable applications online. There are also no downloadable applications.
On the company website, you will be able to read through the job descriptions and responsibilities of each available position. You can use this to help you find a position that you are interested in and qualified for. When applying, you will need to fill out the application completely and it is a good idea to submit an updated resume as well.
Most applicants hear back within 3 weeks of applying. If this time has passed without hearing from the hotel location that you applied at, you can contact them. Ask the hiring manager about the status of your application and see if they are still hiring for that position. This can help show that you are very interested in this position and the manager may take note of that.
It is a great idea to practice for your interview. You can do this in front of the mirror or with friends or family. This will help give you a boost of confidence for your interview and impress the interviewer with how calm and collected you are during the interview. It is important to dress in a professional manner, as this can help your success in getting the job.
Also See:
Super 8: Use the Super 8 job application to apply here.
Staybridge Suites: See our resource page for more information on Staybridge Suites careers.
Candlewood Suites: See our guide for careers at Candlewood Suites.
Hyatt: For career opportunities, fill out the Hyatt online application.
Red Roof Inn: See our guide for careers at Red Roof Inn.
Company Links
http://www.starwoodhotels.com/whotels/careers/index.html?language=en_US